Bishop Marvin Sapp Shares Dating Struggles as Widower Raising Children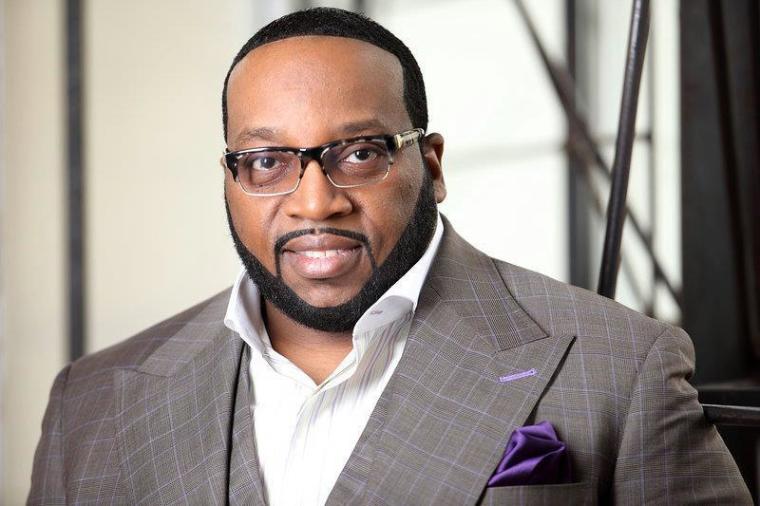 Bishop Marvin Sapp is opening up about some of his struggles with dating after his wife died seven years ago.
Sapp, the 50-year-old gospel singer and senior pastor of Lighthouse Full Life Center Church in Grand Rapids, Michigan, got candid with Rolling Out concerning his dating life this week. After his wife, MaLinda Sapp, died from colon cancer in 2010, he admits that his focus has been on raising their children.
Now that all three are in college and out of the house, Sapp is thinking about moving forward with his own personal life. However, he did acknowledge that he had trouble dating women in the past who did not understand that he was not ready to pursue marriage when his attention was solely on his children.
"During the process, I obviously dated, but some, most, or all, did not understand why I would not commit and move to that place of trying to be married. They needed their dad and they needed their dad's undivided attention," Sapp told Rolling Out. "So I made a decision to make that sacrifice to be their everything because I knew that if I was their everything that once I got them to a place where they were mature enough to be able to move on with their lives and to succeed in every area, I would have time to be able to find life and find love again. I don't want to be alone."
Sapp also reflected on his marriage to MaLinda.
"I am a better married man than I am a single man. I was married my whole adult life," he said. "I was with my wife from 23 to 43. The single life in this world is very different."
He went on to add, "I'll find a boo one day."
Sapp and his wife were the head pastors at Lighthouse Full Life Center Church before she died. In a previous interview with The Christian Post he opened up about her wanting him to live a full life after she passed away.
"The greatest gift my wife gave me was a statement before she passed," Sapp told CP. "She knew that there was nothing else that they could do, she literally said to me, 'honey if you want me to be happy in my transition, promise me after I transition that you will live.'"
Fans of Sapp may not be surprised to see him being so transparent about his personal life. He previously told CP why he often used his platform to share personal aspects of his life.
"I've been blessed to have a huge following on social media and I know the reason why I have that following is because I'm really transparent and I try to share my heart — things that I've learned and what I have experienced," said Sapp. "I just believe that if you do that and if you do it from the right place, God gets the glory. That's what it's all about."