'Black Lightning' Actor Says Holy Spirit Prepared Him to Star in New Superhero Show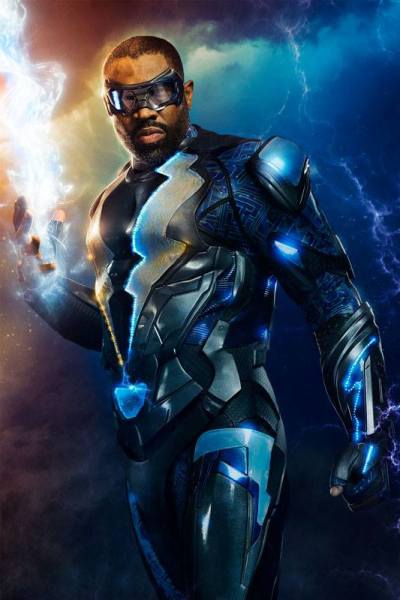 The lead actor of the new CW superhero show, "Black Lightning," Cress Williams, said he believes God is moving on the set of the television show and that the Holy Spirit prepared him "every step of the way."
According to PJ Media, Williams said he felt that God was at work on the set of DC Comics' "Black Lightning" because so many Christians have been part of the cast and crew.
"We all got the job and we started working, and we started to look around and realize there were a lot of Christians on the set," Williams, who plays Black Lightning (Jefferson Pierce), said during a Q&A at Awesome Con in Washington, D.C., Easter weekend. "We looked around and said, 'Wow, okay, there's something going on here bigger than us.'"
He went on to reveal two separate opportunities in which he was able to share his faith with other actors.
"I remember Will Catlett, who plays Lala. We started shooting the first couple episodes right when he was just about to get married, and so we were at lunch and he's a great guy, kind of a student by nature," the actor said.
Catlett reportedly asked for marriage advice from some of his colleagues who have marriage experience. 
"It turned into this conversation that led to this spiritual conversation about what it means to be a man, a man of God, to be a husband," Williams explained. "That's just the nature of the people that we're around. And then it's kind of rubbed off on people."
Williams also mentioned his co-star, James Remar, who plays Peter Gambi on the show.
"James Remar ... I don't think he would call himself a Christian, but he's such an amazing man, he's going to be a friend for the rest of my life. We were going on stage as a cast or something, and I was kind of overwhelmed and we were about to go on stage, and ... I didn't think to do it. James, of all people, was like, 'Everybody put your hands in, let's pray!' And he started praying," the actor who has been in the industry for over two decades, illustrated.
"It just feels like a special place in general," Williams said. "Those moments you feel like, OK, it's not just a job. You feel like you were prepared to be somewhere; you were supposed to be in this specific moment in this specific time. That's how I feel."
When asked if the Holy Spirit prepared him, Williams concluded, "Every step of the way. Every step of the way."
According to Variety, the show's executive producer, Salim Akil, said, "Jefferson Pierce is the epitome of what black men are: He loves his wife, his children, and the community. This family is the Obamas of the superhero world."
Coming on the heels of the the 2018 blockbuster hit "Black Panther," "Black Lightning" is following suit by providing positive content in the superhero genre.
Actress Sope Aluko told OkayAfrica that "Black Panther" actors often shared their testimony and about God's miracles on the set of the film. "It was almost like church," she said.  
"Black Lightning" is now airing every Tuesday at 9/8c on the CW.
Follow Jeannie Law on Twitter:
@jlawcp