Could 'Black Lives Matter' Be Prophetic Message to the Church?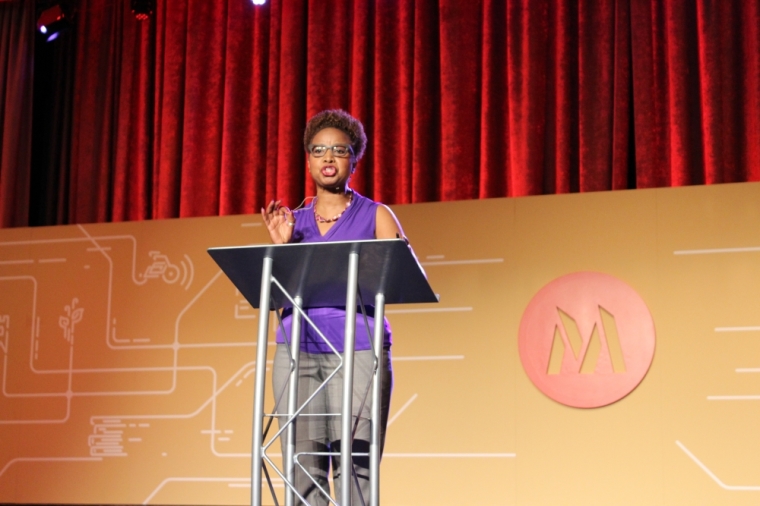 NEW YORK — A Scripture that had troubled her for 10 years finally revealed its message to the Rev. Brenda Salter McNeil recently. It was an explosive revelation to the Church about the Black Lives Matter movement and it "messed" with her.
"It's been bugging me for at least 10 years," declared McNeil as she opened up her presentation last Thursday at the Movement Day 2015 conference hosted by the New York City Leadership Center.
With the measured cadence of a preacher on fire, McNeil, an associate professor of reconciliation studies in the School of Theology, Seattle Pacific University, revealed the scripture that "messed" with her: Mark 2:21-22.
21 No man also seweth a piece of new cloth on an old garment: else the new piece that filled it up taketh away from the old, and the rent is made worse.
22 And no man putteth new wine into old bottles: else the new wine doth burst the bottles, and the wine is spilled, and the bottles will be marred: but new wine must be put into new bottles.
Using the analogy of the new wine and wineskins, McNeil highlighted a need for the Church to become more responsive to pressing racial disparities in cities through the trajectory of Black Lives Matter, the international movement that campaigns against violence toward black people.
The movement gained prominence in 2014 after protests erupted across the U.S. over the deaths of Michael Brown in Ferguson, Missouri, and Eric Garner in New York City. And it was a few months after that when the professor said she learned from young people in the movement.
"The young people that we seek to serve, this generation is inheriting a different world than most of us grew up in. Those of us that have been leading organizations and been pastoring church, something is shifting around us. Amen? And even though we are at a conference, we just had worship and we are the people of God so whenever you hear the truth of God you can feel free to say, 'Amen.' It will not bother me," Mcneil warned in the run-up to her story punctuated by amens.
"The world is changing Amen? And we are all grappling with what it means to continue to be relevant in this generation and I was never more convinced of that than last year, December, when I went to Ferguson, Missouri, with a group of Evangelical faith leaders from around the country," she said.
"We went by the invitation of Sojourners in Washington, D.C. to learn from the young people who were leading the Black Lives Matter movement that grew up from that city. And so as we went, we listened and talked to these young people and I was really taken very deeply by what they honestly and candidly said to us. No one filtered their language, no one said it in a way that they thought would be nice for us to hear. They basically said, 'We don't really like the Church,'" she said bluntly.