White Privilege Exists, but Blaming It Is Toxic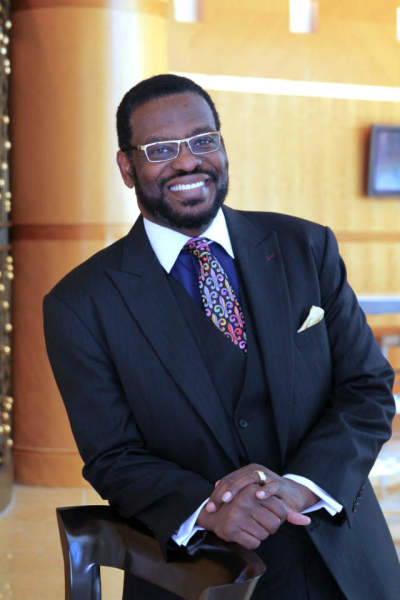 The recent racial unrest at the University of Missouri reignited the growing controversy over the existence and nature of "white privilege."
As I've already written, most people on both sides of this debate tend to talk past each other, inflaming passions and ultimately setting race relations back. Skeptics of white privilege point to the real progress that has been made in this country, including the success of the black middle and upper classes. Meanwhile white privilege "true believers" point to videos of police brutality, mass incarceration rates and a multitude of other social ills that seem to disproportionately plague the black and brown.
If race relations in our country are to move forward, I believe it is very important that people on both sides of the debate make time to understand the point of view of those who disagree with them.
First, the argument that white privilege exists — that there is a certain advantage to being white in America — is not an argument that any particular white person is not hardworking or deserving of whatever he or she has. Second, it is important to realize that just because some black people have achieved a level of educational and professional success does not mean they did not experience discrimination and even racism along the way.
On the other hand, the people — white and black — who are shining the light on white privilege must understand that focusing on it will, in and of itself, bring no measureable improvement to the lives of black people or other minorities. Our real focus should be upon how people of every race can set and achieve their personal goals.
My grandfather grew up in a level of material poverty that is virtually unknown in our country today. Early on he did not have indoor plumbing and only a grade school education. He did not rise above this situation and make a better life for our entire family by bemoaning the advantages that white people had. He focused wholeheartedly on what he could control, not on how other people thought about him.
White conservatives who wish to win more minorities over to their point of view, however, must accept that our ghettos are filled with people who do not believe that the "playing field" is level. They will never persuade significant numbers of blacks or Latinos to even consider abandoning liberal political candidates if they continue to be tone deaf and insensitive about this issue. Providing the media with convenient soundbites that can easily be twisted to sound racist — even if that is not the intent — does their cause permanent harm.
On the other hand, if blacks and Latinos wish for more than superficial gestures and condescending lip service, they must understand that blaming white privilege is toxic to actual advancement.
We must envision strategies that will give millions of urban youth incentives and strategies to earn their way out of poverty.
Children of color — especially those living in poverty — need stable families, or failing that, dedicated mentors. They need rigorous education, strong work ethic and emotional resilience. It is absolutely true that wealthier children can make horrible decisions without facing nearly the level of painful consequences that poorer children do, which is why I continue to advocate for criminal justice reform. But even with second chances, people must learn to live responsibly in order to break the cycles of generational poverty.
What most black college students need far more than more diversity programs is a stronger academic foundation before they even think about applying to college. In Missouri, for example, the average African American high school graduate in 2014 scored between a 16 and 17.7 on the ACT. These numbers are more than 4 points lower than the state average and indicate that the overwhelming majority are not ready for college-level work. Addressing those numbers might prove more productive for advocates who want to see more black students at the flagship state university.
At the end of the day, whites who want blacks to listen to them, or support them politically, would do well to develop empathy for those who may have had a radically different experience in America than they have had. And those who are serious about improving the lives of minorities in this country must focus on substantive improvements in family stability, job creation and education, recognizing that without these, nothing will get better.
The steady flood of immigrants and refugees that desperately want to enter this country should remind us that, whatever our differences, this is still the greatest nation in the world. If we are to remain a beacon of economic strength and freedom, we must work together to focus on what unites us.
Bishop Harry Jackson, Jr. is chairman of the High Impact Leadership Coalition and senior pastor of Hope Christian Church in Beltsville, Md. He co-authored, Personal Faith, Public Policy [FrontLine; March 2008] with Tony Perkins, president of the Family Research Council. Bishop Jackson is also a CP advisor.