Blaming God for Worldwide Suffering Is Irrational
So you say you refuse to believe in a God who allows so much suffering in the world. OK. You have obviously given this matter some thought. But have you considered it rationally?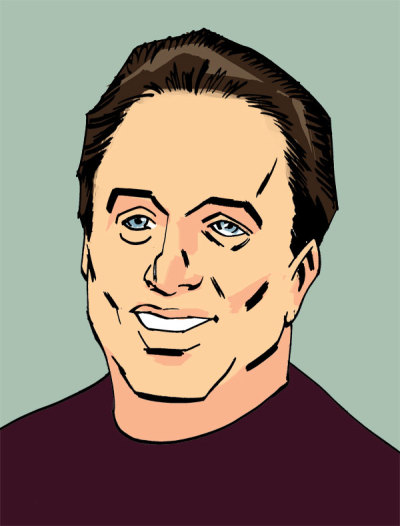 In order for your premise to hold water, there are at least two things which must be true about the god you have chosen to reject. First of all, he must be a god who has not entered into any personal suffering himself. And secondly, he must be a god who has not made any personal sacrifice in order to rescue man from eternal suffering. Otherwise, your premise is irrational. Please allow me to explain.
There are plenty of deities in various religions you could logically reject in response to all the suffering in the world. Those deities have not suffered personally, and those deities did nothing to rescue man from eternal suffering in hell. If truth be told, those deities are not even actual gods in the first place, except in the minds of their adherents.
The true God consists of three Persons in One God: the Father, the Son, and the Holy Spirit. It is not rational to blame Him for worldwide suffering, and here is why. God created man to be perfect. He also chose to create man with free will. And when man chose to disobey God, sin and suffering entered the world.
Billy Joel wrote the song, "We Didn't Start the Fire." But that's really not true. Man is responsible for starting the first fire of suffering on our planet, and it was ignited in the Garden of Eden. It soon spread everywhere, and it continues to burn around the world today.
The introduction of suffering into the world was not God's choice or God's desire. God's will from the beginning was that man would trust Him and follow Him. It was man who went off course. It was man who brought suffering into the world by his choice to disobey God. And yet, God decided to enter this world of suffering in order to rescue us because He loves us.
If God had not entered the world as our Redeemer, then it would be rational to blame God for suffering. But since God did the unthinkable when He took on human flesh and became a "suffering servant" on our behalf, the global conundrum of suffering cannot be pinned on God. At least not on the true God. You can try to pin it on one of the many mythical deities. But even then, you have simply pinned the blame on a figment of man's imagination. Meanwhile, the true God is the only One who suffered to save us.
In addition to God becoming a suffering servant, we also know from Scripture that God created a place called "hell" for the devil and his angels. (see Matthew 25:41) And we know that people are sent to hell as punishment for their sin. Now if God truly is to blame for worldwide suffering, then surely He would never have suffered Himself in order to rescue man from eternal suffering in hell. A God who can rightly be blamed for suffering is not a God who sacrifices His only Son to deliver people from eternal suffering.
So if you are intent on blaming God for the suffering in the world, then logically, you can only blame one of the many mythical deities. Those deities do not have "a willingness to endure personal suffering" on their resume. It is impossible to accurately pin worldwide suffering on the true God. It doesn't stick. Not when you consider creation, free will, man's sin, Christ as the suffering servant, the crucifixion, the atonement, the resurrection, heaven, and hell. It is completely irrational to blame God for suffering.
But then again, if a person thinks he is rejecting God because of suffering, he is already deceived into thinking he has a legitimate bone to pick with His Creator. And the reality of suffering provides an easy excuse to rationalize a person's unbelief. How ironic. It was man's initial unbelief and disobedience regarding God's command which led him to eat the forbidden fruit in the Garden of Eden. And so it shouldn't surprise us that unbelief continues to bring confusion and missteps in man's behavior, logic and spirituality.
A God who suffers alongside His creation is a God who can be trusted, and a God who in fact expects to be trusted. When man does his own thing and places his confidence in his own understanding rather than in His Creator, man gets lost in his own misgivings. It's no wonder God becomes the easy scapegoat when man fails to recognize his own culpability for the pain we find throughout the world.
Thankfully, there is another world which awaits those who trust the suffering servant to forgive them. And in paradise, no one will ever doubt the goodness, integrity and compassion of our great and mighty God. Until then, I suppose the blame game will continue.
Dan Delzell is the pastor of Wellspring Lutheran Church in Papillion, Neb. He is a regular contributor to The Christian Post.