Nik Wallenda and the Tightrope to Heaven
Nik Wallenda amazed the world Sunday night as he walked on a tightrope between Chicago skyscrapers. One of his two trips across was even completed while wearing a blindfold. No safety net. No harness. But plenty of confidence, and certainly a ton of skill.
As I watched Nik perform this feat, I could not imagine myself attempting such a thing. And I am sure you feel the same way.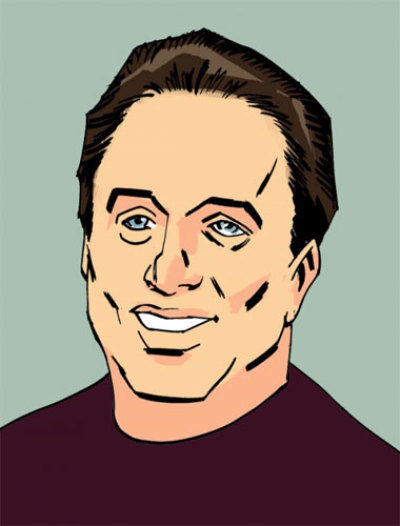 Nik is a Christian, and he trusted the Lord to help him each step of the way. Come to think of it, a person can only become a Christian by walking across a tightrope of sorts.
Imagine God saying to you, "In order to get to heaven, you will need to walk across the same high wire Nik used. You will be 600 feet in the air, but I promise that you won't fall. You will make it safely to the other side where you will enter into heaven."
Would you step out on the tightrope? Would you walk across after receiving this guarantee from the Lord? I would do it in a heartbeat. Why? Because God never breaks a promise. And if that's what He wanted me to do to get into heaven, then I would do it.
I sure am thankful heaven is not reserved only for those with the rare gifts which Nik Wallenda possesses. Instead, heaven is open to all. Christ died for the sins of the world. And by dying on the cross, Jesus in essence prepared the "tightrope to heaven." The way across is now available. But it takes faith to get across into paradise.
Faith steps out and believes that the One who created the tightrope is the same One who will get His children safely across to the other side. It is not a "blind faith" because Jesus is holding you in His hand. It is confidence in the One who died, and who made the promise to get you across safely.
As millions of people listened to Nik share his thoughts before the big event, it was astounding to see that he didn't seem nervous. He knew what he was doing, especially after thousands of hours of practice, and a lot of prayer.
Likewise, you can have tremendous confidence if you step out on the tightrope to heaven. Why? Because it is impossible to fall off. That is, if your faith is in Christ. The Good Shepherd has never dropped even one of His sheep into the abyss of eternal misery. On the contrary, Jesus has brought all believers safely into heaven.
So what are you waiting for? If you have not yet stepped out in faith and trusted Christ to save your soul, this is your time to do it. You don't have to be afraid. The Lord is not going to let you fall. After all, He would not have left heaven and come to earth to die for our sins if He wasn't planning to see us all the way to the other side of the tightrope.
Sadly, many people refuse to step out and take the journey with Jesus to the other side. They live and die without trusting Christ, and without walking across the tightrope. And so they enter eternity without the Lord.
But that doesn't have to happen to you. The time to walk across the tightrope is today. Once you die, you are no longer on the "building," and the tightrope is no longer an option for you. That's why your decision about Jesus is so critical today.
Life on earth takes on true meaning and significance once you know you were created to live with God forever in heaven.
Nik was sure of his decision in Chicago and he went for it. But will you? Will you "go for heaven," or settle for the alternative?
All I can tell you is this: there are millions of people at this very moment who are walking across the tightrope to heaven. They have repented of their sin and received Jesus as Savior. And God is guarding them and keeping them in His care in a place of spiritual safety.
Nik was trusting in the Lord to get him across the high wire in Chicago, and Nik is also trusting the Lord to bring him safely to heaven one day. Will you be the next person on the planet to take the step of faith which God invites us to take? If you do, you won't regret it. You can take God's Word for it.
Jesus said, "I tell you the truth, whoever hears my word and believes Him who sent me has eternal life and will not be condemned; he has crossed over from death to life." (John 5:24)
Dan Delzell is the pastor of Wellspring Lutheran Church in Papillion, Neb. He is a regular contributor to The Christian Post.