Why Every Christian Can Affirm Eternal Security
Some churches teach that a believer can lose his salvation, while other churches teach that such a thing is impossible. So who is correct?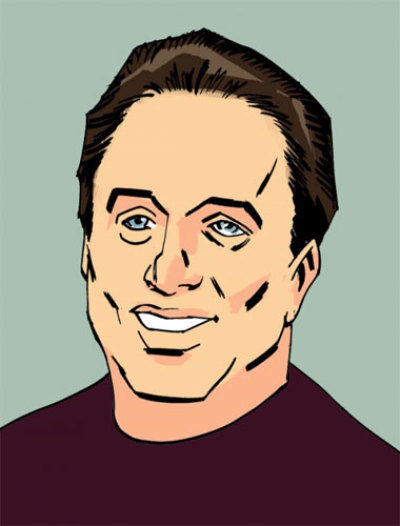 The overwhelming weight of biblical material on this subject reveals that anyone who is spiritually reborn is thereby eternally secure in Christ. In other words, a believer does not have to be worried about "losing his salvation."
Here is how the New Testament addresses the topic. Christians trust Christ alone for salvation. As believers, we then "sow to please the Spirit." (Gal. 6:8) That is, believers sincerely want to live for Christ everyday. It's just what we do. The Holy Spirit within us motivates us daily to walk on the narrow road of discipleship.
On the other hand, those who are not spiritually reborn "sow to please the sinful nature." (Gal. 6:8) In other words, they don't yet have the new nature which comes with spiritual conversion. All they have is their old sinful nature, and it controls their mind. They are not under the control of the Holy Spirit because He is not yet living inside them through faith in Christ.
There are serious warnings in the New Testament directed at those who are living for sin rather than living for the Savior. Those warnings are specifically aimed at unbelievers, and some of those unbelievers are hypocrites. That is to say, some of them profess to know Christ, and yet, the dominant intention of their heart is to live for sin. And so that's what they do. They are still "slaves to sin" (Romans 6:20) rather than "slaves to God." (Romans 6:22)
By the way, try to find even one example in the New Testament where the word "hypocrite" is used to describe a believer. You won't find it. God never calls His sheep "hypocrites." That doesn't mean believers always do His will in every situation. Nevertheless, we remain God's sheep even during those lapses. God's children do not deliberately live to sin. In fact, we intend everyday to resist temptation with the strength the Lord gives us.
Scripture never promises eternal security to those who are pursuing sin. Such assurance is reserved for those who know Christ, and therefore are following Him. Are they doing so perfectly? Of course not. But they want to live for Jesus and they don't want to live for sin. Read the New Testament epistles. The message is consistent and clear. "The one who sows to please his sinful nature, from that nature will reap destruction; the one who sows to please the Spirit, from the Spirit will reap eternal life." (Gal. 6:8)
Paul also wrote, "Don't you know that when you offer yourselves to someone to obey him as slaves, you are slaves to the one whom you obey - whether you are slaves to sin, which leads to death, or to obedience, which leads to righteousness." (Romans 6:16) Those are the only two possibilities. And those who are "slaves to obedience" have been given eternal security. Our guarantee is found in the cross where Jesus paid it all.
The way to encourage Christians to live for Christ isn't to threaten them with losing their salvation. That's why such an approach isn't generally found in Scripture. An exception to that principle is the book of Galatians. Paul actually addressed that letter to "the churches in Galatia," (Gal. 1:2) rather than to the "saints," which was a term he used to begin a number of his other epistles. Those other epistles were written to believers who understood and believed the Gospel, hence the term "saints."
There is a real question about how many of the folks in Galatia were actually in the faith. After "beginning with the Spirit," (Galatians 3:3) some believers in Galatia were starting to rely upon the law for salvation. Paul warned them that such reliance results in eternal condemnation. "You who are trying to be justified by law have been alienated from Christ; you have fallen away from grace." (Galatians 5:4) In other words, there is no salvation or eternal security for a person who relies upon the law to be saved.
Apart from Galatians, and a few verses in Hebrews directed at Christians who were deliberately sinning, (Heb. 6:4-6; Heb. 10:26,27) God's Word generally doesn't threaten believers with losing their salvation. Instead, what we do find in Scripture are plenty of examples where God disciplines His children when they rebel against Him. Such discipline took place in the Old Testament as well as in the New Testament. (see Judges 6:1-10 and 1 Cor. 11:17-34) But discipline from your loving heavenly Father is a far cry from "losing your salvation."
"The Lord disciplines the one He loves, and chastises every son whom He receives." (Hebrews 12:6) That just goes with the territory if you are part of a loving family. Without discipline, there is no true love. Knowing you are loved motivates a person to aim for what is noble and pure.
Those who are spiritually reborn through faith should be encouraged to live for Jesus with the knowledge that heaven is their home. At the same time, those who choose to live for sin should be told to repent and believe the good news in order to be converted. And those who profess to know Christ while deliberately and persistently living for sin should be warned that they are on the wrong path.
Jesus said, "By their fruit you will recognize them....A good tree cannot bear bad fruit, and a bad tree cannot bear good fruit. Every tree that does not bear good fruit is cut down and thrown into the fire. Thus, by their fruit you will recognize them." (Matt. 7:16,18-20)
Jesus also said, "My sheep listen to my voice; I know them, and they follow me. I give them eternal life, and they shall never perish; no one can snatch them out of my hand." (John 10:27,28) In other words, the Lord's sheep are eternally secure.
"But what if my church teaches that a person can lose his salvation?" Well, your church should study this issue further and remain open to what Scripture teaches on the matter. As for you, there is no reason to doubt your eternal security if you are a Christian.
If you have been spiritually reborn through faith in Christ, then this is what I know. You want to live for Jesus. You want to do His will. You choose to follow Jesus on a daily basis while resisting sinful desires. That is the direction which your new nature has pointed you. And through the blood of Jesus, you belong to Him forever. (see Heb. 10:10 & Heb. 13:12)
Jesus said, "I tell you the truth, whoever hears my word and believes Him who sent me has eternal life and will not be condemned; he has crossed over from death to life." (John 5:24)
So fear not as you rest in the eternal security which is yours through faith in Christ. Live boldly and joyfully for the One who died for your sins on the cross. And remember, no one can snatch you out of the Lord's hand. Ever.
Dan Delzell is the pastor of Wellspring Lutheran Church in Papillion, Neb. He is a regular contributor to The Christian Post.