Blasphemy Victim Asia Bibi Allowed to Keep Rosary Given to Her by Pope Francis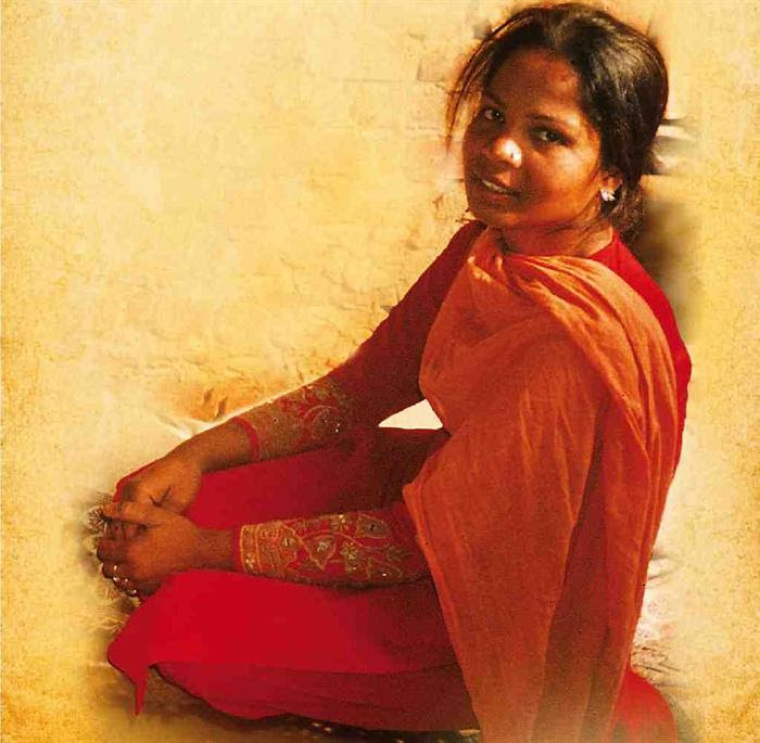 Christian blasphemy victim Asia Bibi, who sits on Pakistan's death row, is rejoicing because authorities have allowed her to keep a rosary given to her from Pope Francis.
In a recent interview with the Catholic charity Aid to the Church in Need, Bibi (also known as Aasiya Noreen) explained that her being allowed to keep the rosary was the first time since she was jailed nine years ago that she has been allowed to have a religious object in her cell.
The rosary was first given to Bibi's husband, Ashiq, and daughter, Eisham, for them to give to Bibi when they met Pope Francis at the Vatican on Feb. 24.
The meeting between Bibi's family and the pope was organized by Aid to the Church in Need. The rosary was finally given to Bibi when the husband and daughter met with her last Monday, according to the charity's Italian branch.
"I received the pope's gift with devotion and gratitude," Asia Bibi reportedly told Aid to the Church in Need.
Bibi said the rosary gives her "great consolation" because it brings her great comfort to know that Francis is praying for her.
The "rosary will be of great consolation for me, just as it comforts me to know that the Holy Father prays for me and thinks of me in these difficult conditions," Bibi added.
Bibi, who worked as a farmhand in Sheikhupura to support her family, was jailed in June 2009 after she was accused of insulting the Muslim prophet Muhammad.
The accusation arose after she got into an argument with a Muslim woman who complained about her — a Christian — using the same cup to drink that Muslims use.
After being jailed and charged, Bibi was sentenced by a judge to death by hanging in 2010.
According to the National Catholic Register, Bibi has been held at the Punjab Penitentiary in one of just three windowless cells on death row in the entire Multan province.
Despite international outcry from human rights and religious freedom activists calling for Bibi's release, there is still no indication on when the Pakistan Supreme Court will take up her appeal.
Although Bibi was supposed to have a hearing in October 2016, her hearing has been continually delayed.
Despite the outcomes thus far, Bibi told Aid to the Church in Need that the international outcry her case has garnered is "fundamental."
"It is indeed because of this I am still alive," she said. "Thanks ACS for everything you do, not just for me, but for all the other victims of the anti-blasphemy law, whose abuse affects above all religious minorities."
Aid to the Church Need's Italian director Alessandro Monteduro told the National Catholic Register that "knowing Asia Bibi will be able to pray with a rosary in her hands after nine years in prison touches all of us."
Pakistan's blasphemy laws, which are often used by Muslims looking to settle scores with religious minorities, is one of the reasons why Pakistan is ranked as the fifth-worst country in the world when it comes to Christian persecution, according to Open Doors USA.
"Pakistan's notorious blasphemy laws target religious minorities but affect Christians the most, especially those who seek to evangelize," an Open Doors fact sheet on Pakistan reads. "Discussion of the Christian faith is also known to attract attention from radical Muslims, making it dangerous to engage in faith-related conversations."
In January, the United States State Department listed Pakistan on its Special Watch List of countries with severe violations of religious freedom.
"The courts continued to enforce blasphemy laws, whose punishment ranges from life in prison to the death sentence for a range of charges, including 'defiling the [Islamic] prophet Muhammad,'" the State Department's 2016 international religious freedom report on Pakistan states.
Bibi is not the only Christian waiting for an appeal of a blasphemy-related death sentence in Pakistan.
Sawan Masih, a Christian father of three, also sits in a Pakistani prison awaiting an appeal hearing of his death sentence handed out in 2014.