Christian Parents Praying for Son on Death Row in Pakistan for 'Blasphemy'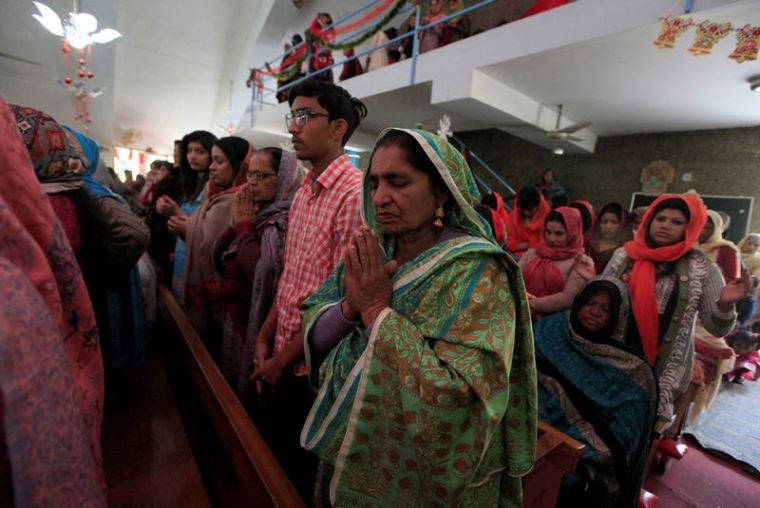 The Christian parents of a 30-year-old Pakistani man who has been sentenced to death on the charge of blasphemy are continuing to pray for his release.
Billo Bibi, Masih's mother, said in a ucanews.com report Wednesday that her son, who's a father of three, is in Central Jail Faisalabad awaiting an appeal against the death sentence he received in 2014.
Masih was convicted of insulting the Islamic prophet Muhammad while arguing with a Muslim friend of his in 2013, in an incident which also led to a 1,000-strong mob to burn down his home in Lahore's Joseph Colony neighborhood.
The mob attack also led to 116 houses and two churches being destroyed.
"I used to call him Buri. We still pray for his release. My elderly husband has developed breathing complications since his arrest. He does not speak anymore. My daughter-in-law [now lives with] her parents," Bibi said.
"The prison authorities are planning to relocate Masih to Sahiwal [over 105 miles from Lahore]. Travelling to another city was already tough. Now they are sending him farther away," she added.
The mother also said she attends a candlelight vigil every year on March 9 on the anniversary of the mob attack at the gates of Joseph Colony, with believers offering prayers for the churches in the area.
Christian leaders, such Church of Pakistan Bishop Azad Marshall of Raiwind, have also marked the anniversary of the attack by attending gatherings, while Rawadari Tehreek, a movement promoting pluralism, held a hunger strike in front of the Punjab Assembly.
Persecution watchdog groups, such as International Christian Concern and the British Pakistani Christian Association, have warned that for many years now Christians have been targeted by blasphemy laws as a way to settle personal scores and falsely accuse them of insulting Islam.
Those accused of blasphemy have been imprisoned and even placed on death row by authorities, while radical mobs have burned down homes, and on occasion killed followers of Christ
One of the most famous cases that continues drawing international attention concerns Christian mother of five Asia Bibi, who since November 2010 has been on death row, after being accused by Muslim co-workers of insulting their faith.
Despite several appeals and hearings, Asia Bibi's fate in prison remains uncertain.
Major international bodies, such as the European Union, have spoken out on Asia Bibi's case, and have threatened to impose heavy economic consequences for Pakistan unless it agrees to release the Christian mother.
Jan Figel, the special envoy of EU for the promotion of religious freedom worldwide, told the Pakistani government during a recent visit to the country that the fate of Asia Bibi is going to directly affect trade favors the EU bestows upon Pakistan, with hopes that the warning could persuade the government to free the mother.