Muslim Radical-Turned-Christian Shares How God Saved Him From Jihad, Suicidal Depression (Interview)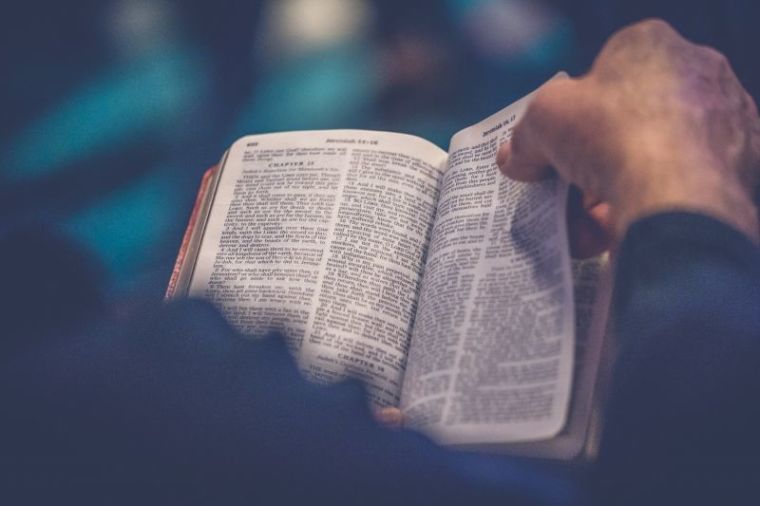 Jay says it's a "miracle" that he came to faith in Christ.
Having grown up in a well-to-do fundamental Muslim family in Afghanistan and at one point in his life even thinking about joining a terrorist group, he could have never imagined the way that he'd be rescued from the suicidal depression he faced after he abandoned Islam.
Jay (not his real name) told The Christian Post in a phone interview last week that there was a point in his life that he would inwardly glorify deadly terrorist attacks in the name of Islam as they happened around the world and even considered doing his own "jihad" after being indoctrinated online.
The 30-year-old, who arrived in the U.K. in 2001 as a 15-year-old asylum-seeker fleeing the Taliban and United States retaliation to the terrorist attacks of 9/11, explained that he grew up to become the very thing he told the U.K. government he escaped from.
"I got indoctrinated and became very extreme," he explained. "The religion was telling me to do jihad somewhere. The deeper I went into religion, the deeper I got extreme within me."
But Jay never joined a terrorist group or committed an act of jihad. Today, he is among numerous Muslim apostates around the globe who have converted to Christianity and have had to pick up their lives and move because of threats over their decision.
Although Jay is now a U.K. citizen and lived in Kent for about 12 years, he now feels as though he is once again an asylum-seeker in his own country because he has been forced to relocate for his own safety.
While he once felt himself being pulled into violence by Islam, it was the violent aspect of the religion that ultimately pushed Jay away.
Jay has always been a spiritual person. He said that when he began to question Islam and distance himself from it, he started opening his mind to various other faiths and did thorough online research on them.
It was through the research that Jay felt most compelled to accept Christianity in 2013.
After a driver, whom Jay employed for a business he co-owned in Kent, gave him a Gideons Bible in 2014, it was then that he fully grasped the stark contrast between Christianity and Islam.
"I was reading the Sermon on the Mount. There were tears coming out of my eyes while reading," Jay said. "It felt like someone punched me in my very spirit when Christ said in the Bible, 'love your enemy.'"
"I was like, 'Hang on a minute. There is a person telling me to go and kill all the Jews and Christians wherever you find them and telling me to beat my wife and all these other things.' I would have done it because I believed in it," he continued. "Then, [here is Jesus] telling me to love your enemy. I was like, there is just something wrong with this religion."
Although Jay wouldn't be baptized until 2015, it wasn't long after he distanced himself from Islam and accepted Christ that he experienced the cost of his new faith.
He had only been married to his wife — a Muslim woman from Afghanistan who was living in Pakistan with her family — for one year when he officially left Islam at heart.
After telling her that he was no longer a Muslim, Jay's wife insisted that he participate in Islamic prayers.
Jay explained that his wife's family won't allow her to join him in the U.K. until they are "dead certain" that he is a practicing Muslim. Even then, it would be years before he could regain their trust.
"She went into depression. She couldn't comprehend it. She said, 'How can you say that?'" Jay recalled. "For three years she knew I was not a Muslim, she came to a point where she insisted more and more that I should be praying. The last time I was with her in Afghanistan was back in January 2015. One night we got into argument about it. I took 100 pills to take my life."
Thanks to Jay's uncle, who took him to a hospital in Kabul, Jay survived.
But backlash from his wife was not the only thing that led to Jay's unsuccessful suicide attempt.
His abandonment of Islam also caused a divide between him and the Pakistani Muslims who co-owned the business they ran together for four years in Kent.
After Jay's colleagues began sensing that he wasn't a Muslim, things eventually reached a boiling point where he had to leave the business at a huge financial loss.
"I can't visit my wife. I lost my business," Jay said.
Having survived the suicide attempt in 2015, he returned to England.
"I came back to England and I again intended fully to take my life. I still couldn't cope with it," Jay admitted. "I knew God the Father, God the Son. I did believe in the Holy Spirit but that was something I needed to [fully] understand."
Upon returning to the U.K., Jay's Nigerian general practitioner introduced him to a Nigerian Pentecostal church less than an hour's drive from where he was living in Kent.
"It was there back in June 2015 that I got baptized by the Holy Spirit that I got deeper into Christ and into the Bible. I read the whole Bible twice," he explained. "Had it not been for that Nigerian doctor, I would have done something stupid. Thank God he saved me in such a miraculous way because I figured out that it was God trying to save me."
Because of his conversion and embrace of the church community, Jay faced threats from his colleagues, family members and others in the Muslim community in Kent that made it dangerous for him to continue living there.
Although he reported some of the threats to police, he was told that nothing could be done until someone physically attacks him.
"This is social terrorism isn't it?" Jay asked. "Can the British government please provide a definition of terrorism? It doesn't have to be blowing up [things]. I have been terrorized ever since I came to the Lord for the last four or five years. How long more? I have been on antidepressants."
Because of the threats, Jay knew he needed to relocate to another area of the United Kingdom where there is not a strong Muslim community.
He reached out to the British Pakistani Christian Association, a London-based charity with a network of about seven partner pastors throughout the U.K. looking to help Muslim converts to Christianity find safety.
"It was a situation where I was looking for a way to raise my voice or someone to talk to," Jay explained. "I had felt betrayed by the police and the government in a way."
BPCA put Jay in touch with church leaders in another area of the country.
Not only was Jay invited to seek shelter and safety, he was also given a job working with a pastor as a church landscaper.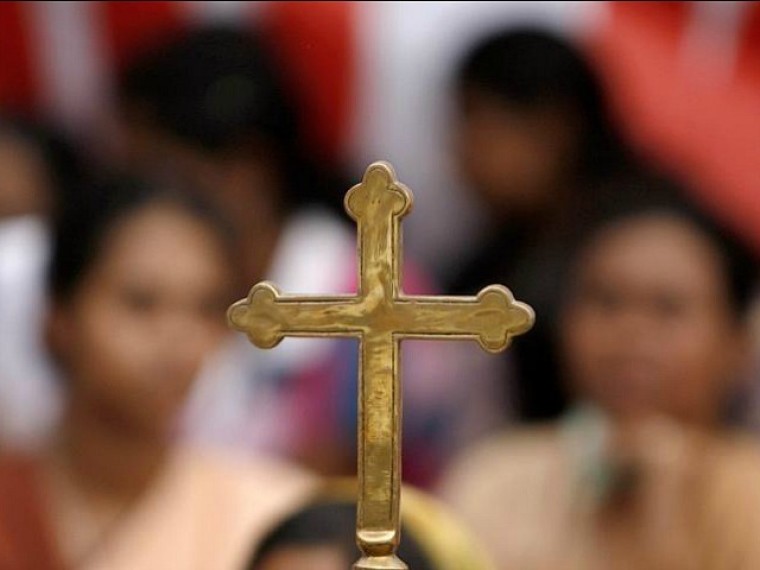 "I am in hiding in the United Kingdom, which is supposed to be one of the most free countries in the world," Jay asserted. "I lost my business and I had to move out of the local area where I have lived for 12 years. I love that area. I am seeking asylum in my own country. I have lived more of the years of my life in this country."
For the first three weeks, Jay lived in an outhouse owned by the church until a Church of England vicar was able to offer him a place to stay at the vicarage of another church nearby.
"This is what I needed — to be in a church community and be safe," Jay said, adding that before moving away from Kent he had to drive over 45 minutes away from his home just to attend church safely.
"Isn't it interesting that I am seeking asylum in England?"
Jay is not alone. BPCA has assisted about 10 apostates in the U.K. who have been terrorized for leaving Islam, the most famous of these is Nissar Hussain who had to flee Bradford in 2016 after 17 years of persecution.
Bradford police told Hussain that he had two weeks to leave his home because the threat to his life was extreme, according to BPCA. A police escort helped Hussain recover some goods after BPCA helped him find a new home. A year before Hussain's relocation, he was attacked outside of his home and suffered two broken bones.
"The number of victims that call us to provide emergency housing is increasing," BPCA Chairman Wilson Chowdhry told CP. "We would like to expand this group of pastors across the U.K. We would also like to offer the same similar service for any apostates across the globe working with partner organizations. We do get people occasionally asking us for help in places like Canada and the U.S."
Chowdhry added that there is a change that needs to be made in U.K. law regarding apostasy-based hate crimes. Chowdhry called for changes to the Racial and Religious Hatred Act 2006 and the Association of Chief Police Officers guidelines.
"We wrote an apostasy hatred report that we submitted to the hate crime inquiry that the government held in April last year," Chowdhry said. "[Prime Minister] Theresa May had a snap election. When she did that the hate crime inquiry had been suspended. So our report hasn't been analyzed properly and absorbed into the final makeup of the decision-making process. We think it will be quite pivotal in helping people realize that there is a change that needs to be made for government laws regarding apostasy hatred."
BPCA has also launched a petition calling on the U.K. government to launch a Home Office inquiry into the situations facing victims of apostasy-based hate crimes. Anyone looking to partner with BPCA to provide shelter to Muslim apostates can contact the organization by clicking here.
As for Jay, he is allowed to stay at the church vicarage for as long as it takes him to get on his feet. He plans to one day return to Afghanistan and open a church in Kabul.
"It is not legal now by the law of the land in Afghanistan to open a church," Jay said.
"Let's challenge the constitution. If the 1 million or so Afghan Sikhs are allowed to have their place of worship, why not I, being Afghan-born, be able and allowed to open a church. The Lord Jesus Christ will bring it to pass. He is the Lord of Heavens and Earth."