'Bless Your Pastor': How evangelical churches are helping financially strapped clergy
'Bless Your Pastor': How evangelical churches are helping financially strapped clergy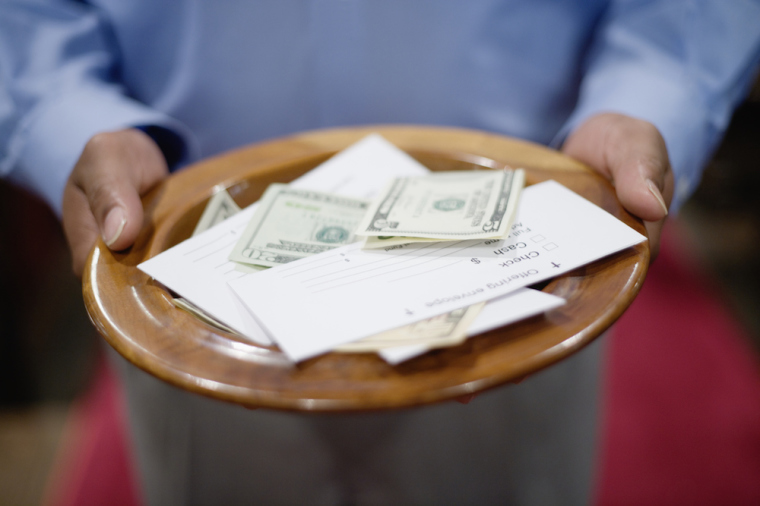 Similar initiatives 
The Bless Your Pastor campaign, which now has 16 partnering evangelical denominations and associations, comes as similar movements encouraging the blessing of pastors have gained traction over the years. 
Many are familiar with National Pastor Appreciation Month (October), which was founded in the 1990s by the Christian organization Focus on the Family as a time dedicated to paying tribute to pastors, missionaries, other church leaders and their staffs. 
During this time, many churches in America take up offerings for their pastors and church staff. In addition, many churchgoers find other ways to bless their pastors in other tangible ways. 
Kluth said that while he expects many churches that take part in the Bless Your Pastor campaign to queue off Clergy Appreciation Month and hold their offerings in October, the Bless Your Pastor movement itself seeks to go beyond the offering.
"[W]e're a complement to Focus on the Family in what they're doing," Kluth said. "And they've been helpful to us in this effort in a number of ways."
At the denominational level, some denominations have already taken steps to address the financial struggles of pastors. 
A model example of a denominational movement is the Wesleyan Church's Thrive Financial Initiative, a three-year program that seeks to address various economic challenges facing Wesleyan clergy. 
Although TFI was officially launched in 2016, the denomination's efforts in this area go back at least seven or eight years and have also been fueled by grants from the Lilly Endowment. 
Through TFI, participating Wesleyan churches create what is called a "thrive team," which consist of at least the pastor and two lay leaders.
Members of the thrive team complete personal reflections and create a well-being development plan that will best address the pastor's financial needs, whether they are increasing pension, debt relief assistance, enhanced housing allowance, college tuition or other needs. 
Throughout the year, the thrive team is required to read or watch various educational materials on financing and stewardship. Many of the required educational materials in the program come from the Ron Blue Institute and the Evangelical Center for Financial Accountability. 
At the end of the first year, the thrive team completes a well-being development report and a check of at least $1,000 is sent from the denomination to help address the pastor's financial need. 
"They send the report to us and as soon as we receive it, we make sure that it complies with all the requirements that Lilly is expecting and we send the check to their districts," Johanna Rugh, the Wesleyan Church's director of Spanish education and clergy care, told CP. 
"We have some connections with the districts so the district sometimes matches the funds that we're going to match. Some others say, 'Hey, you know we cannot match $1,000 but we can give you guys $500.' So this year we gave up to $2,500 checks to pastors."
Rugh said that 10 of the 30 Wesleyan districts are directly involved with the initiative but she would like to see the movement continue to grow across the other 20 districts. So far, she said the Thrive Financial Initiative has received about 174 applicants since it began in 2016. 
Two Wesleyan districts are specifically matching TFI funds to help reduce or eliminate a pastor's student loans. 
"So basically, what [districts in Florida and Indiana] are doing is saying, 'We will match 25 percent or whatever the pastor spends on a yearly basis [for student loans]," she said. "So from that 25 percent, the Thrive Financial Initiative matches another 25 percent."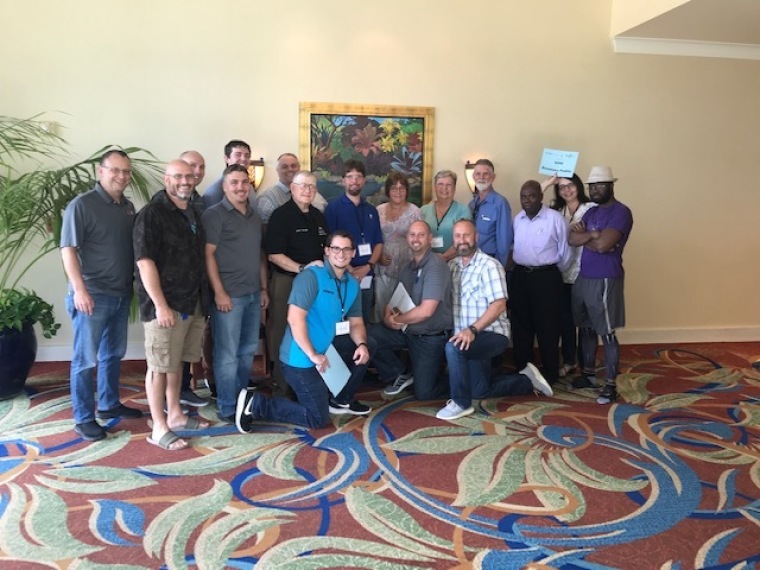 "It's been a blessing," Rugh continued. "We have heard stories about pastors that have eliminated their student loans within this three year period because they've been very disciplined on sending the money and things like that."
Other districts, she said, are dedicated to matching TFI funds to help younger pastors pay tuition for education. Considering some pastors are concerned about what will happen after they retire, another district is matching TFI funds to provide help toward pastors' pension plans. 
"So we basically are encouraging our churches to invest in their pastors," Rugh said. 
In the second year of the program, pastors are given a financial adviser through Thrivent, a Christian financial services company. 
Rugh contends that the initiative is creating a "ripple effect" because pastors are using the same educational materials given to them through TFI in different Bible study settings to help educate members of their congregation on financial stewardship.
"The financial aspect is an issue that is very seldom a topic of sharing with people from your church," she said. 
Rugh said that while the Wesleyan Church has its own initiative funded by the Lilly Endowment, it will partner to promote the NAE-led Bless Your Pastor campaign. According to Rugh, the Wesleyan Church plans to send out thousands of direct mail flyers alerting lay leaders of Wesleyan churches about the campaign. 
A more comfortable life
In Eastern Indiana, Pastor Randy is thankful for all that the Wesleyan Church and its pastor wellness initiative have done for him and his family. 
With him and his wife being the only members of the church staff, Randy voiced his financial concerns to his church board right as the partnership between Lilly Endowment and the Wesleyan Church began to form. 
Even before TFI officially began, Randy's church was one of the first to go through such an initiative led by the Wesleyan program. 
Since then, Randy says his church has stepped up in a huge way to alleviate his financial stress. 
"We have been involved now for seven years, four years prior to Thrive," Randy said. "When the [church board] saw the check come from Lilly and they were able to apply that straight into my pension, they said we need to do this every year."
Randy said that in the first two years, his church had 12 laypeople attend the initiative's financial education events and found them helpful in their own lives. 
"And so it was not only good for the church, it was good for them as individuals as well," Randy explained.
But for Randy to pay off nearly $40,000 in debt, he said the church needed to get "creative" in how it blessed his family. 
"One of the things we had to do was creative financing. Our church didn't have money just sitting in the checking account anywhere that they could use," he said. "So they decided to do a yard sale."
The first church yard sale, Randy said, netted about $1,000. That money was applied directly to his family's indebtedness. In addition to the yard sale, members of the church started donating to help pay off Randy's debts through a "reduce-the-debt fund."
But a small church can only run so many yard sales before churchgoers run out of things in their home to donate to the cause.
Struggling to continue raising funds, the church worked out an agreement with the denomination. The Wesleyan Church matched $10 per-hour toward Randy's indebtedness for the volunteer hours church members put in to help Randy fix up a broken-down house he purchased in hopes of turning it into rental income property for his family. 
Church volunteers put in at least 150 hours of volunteer work to help Randy fix up the home. And after two years of work on the house, Randy and his family have rented the house out and now collect $600 per month in rental income. 
As a result of the fundraising efforts and matching from the Wesleyan Church, Randy's $40,000 was paid off within three years.
In addition to the debt, the church began raising money toward a down payment on a new car for Randy's wife so she could replace her aging vehicle. 
With the debt finally lifted off his family's back, Randy says he's now able to live a much more comfortable life. 
"In the same amount of time, they sent us a financial adviser and we found out something that we weren't aware of as far as our employee pension fund and where we are going to stand," he said. "We are going be able to retire very comfortably and we are not going to have to get into one of those government project houses."
Blessing the community also
Randy said it wasn't only his family that benefited from the increased generosity from the movement to bless him in the church. 
The spread of generosity within the church also led to the blessing of the church itself as the congregation faced a $90,000 debt due to an expansion project. But after helping raise money for Randy's family, the church also raised money to help pay off a good portion of the church's debt. 
On the first Sunday of every month, the offering was dedicated to the church's indebtedness, Randy said.
According to Randy, the church's debt today is now down to $20,000.
"When the people started paying on my debt, they saw the load lifted off me," he said. "Of course, going [through] the educational step too, the people saw the need."
In addition, Randy's church felt compelled to lead a multi-church effort over the last couple of years to install a new roof and windows on an old house owned by a respected member of the local community who could not afford to pay for the repairs himself. 
"We noticed that people start being generous in other ways," he said. "People intentionally started doing things for others."
Shawn Morrison, the pastor of Cedarcrest Church near the Twin Cities of Minnesota, told CP that some members of his church donated to his pension plan after a major donor to a nonprofit he runs started the movement by donating $10,000 to the plan. 
But according to Morrison, when his congregation began focusing more on being generous toward him, they also focused on how they can be more generous to others within the community. 
"We'd already been helping other people within the congregation and wanted to help someone who hasn't been in the congregation," he said.
Morrison explained that at one point, the Cedarcrest men's group took it upon themselves to help out a new couple that just moved to town to fix up their home. At the time, the couple's home was not in a livable condition nor were they members of the church. 
By wintertime, the couple was able to move into the home with heat. According to Morrison, the couple was "saved from being homeless." 
"It made people aware of something they already had in their hearts so they can become even more intentional," Morrison said. "It wasn't like, suddenly, we made them generous. They were already there. But we helped them to focus their attention on generosity in a manner that was going to do the most good."