Bobbi Kristina Surrounded by Family, Prayer and Showing Signs of Improvement While Still Unresponsive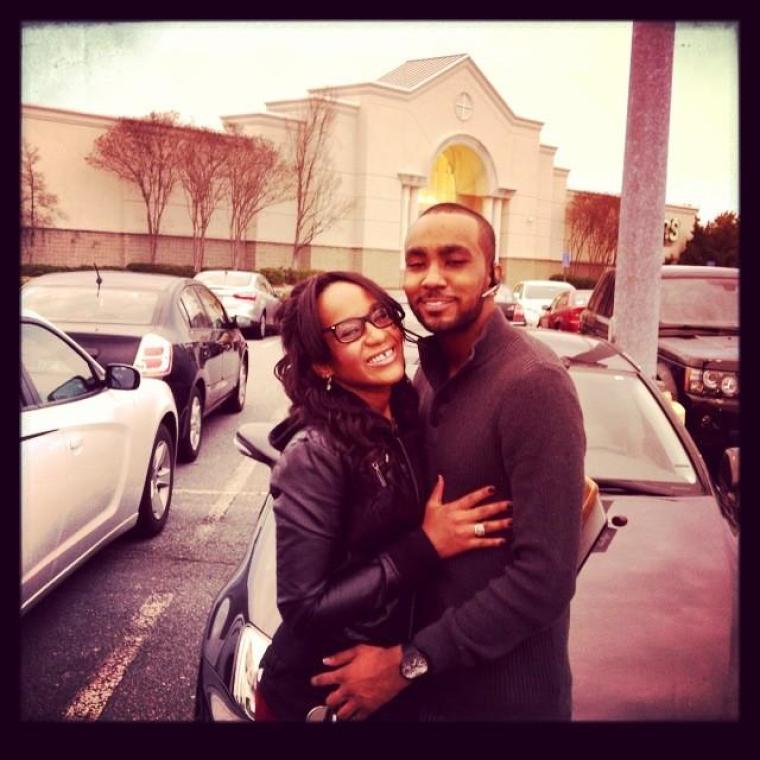 Bobbi Kristina Brown is reportedly showing signs of improvement after being placed in a medically-induced coma on Saturday.
Brown, 21, was found unconscious and face down in her bathtub on Saturday, and her husband, Nick Gordon, performed CPR on his wife until help could arrive. It's unknown how long Brown was unconscious, but doctors determined she was suffering from swelling on the brain and placed her in the coma in order to allow her body to heal.
"It's really about protecting the organs and making sure oxygen is delivered to both the brain and the heart," Dr. Suzanne Steinbaum, a cardiologist and director of the Women's Heart Health of Lenox Hill Hospital in New York City, told ET.
While Brown remains on a ventilator, reports state that she has shown signs of improvement such as moving her eyes and having higher oxygen levels going to her brain. Yet a family source told People that Brown is "still not reacting" to stimuli.
"Bobbi Kristina is fighting for her life and is surrounded by immediate family," a statement released by the family said on Monday. "As her father has already stated, we are asking you to honor our request for privacy during this difficult time. Thank you for your prayers, well wishes, and we greatly appreciate your continued support."
A family source told People that friends and family are keeping their conversations positive when around Brown.
"If she's in there somewhere, we want her to hear us," a family member told the magazine. "We keep it positive. We tell her that God loves her, that we love her … that America is praying for her and that everyone loves her."
While loved ones are gathered at the hospital in Georgia, others are sending their love from farther away. Rapper Missy Elliot has spoken out about her connection to Brown and the fact that her mother, the late Whitney Houston, asked her to watch over Brown.
"Bobbi is like a little sister to me," Elliot told The Insider. "One thing that her mother said to me before she passed away was to make sure Bobbi Kristina was straight, so my prayers for healing [are] that she comes out and be around people that love her."
While there has been speculation about Brown using drugs, police have stated that there were "no drugs out in the open." Brown had been working to build a music career and enjoy life as a married woman.