Bobby Jindal to Meet Iowa Conservative Pastors to Weigh Presidential Run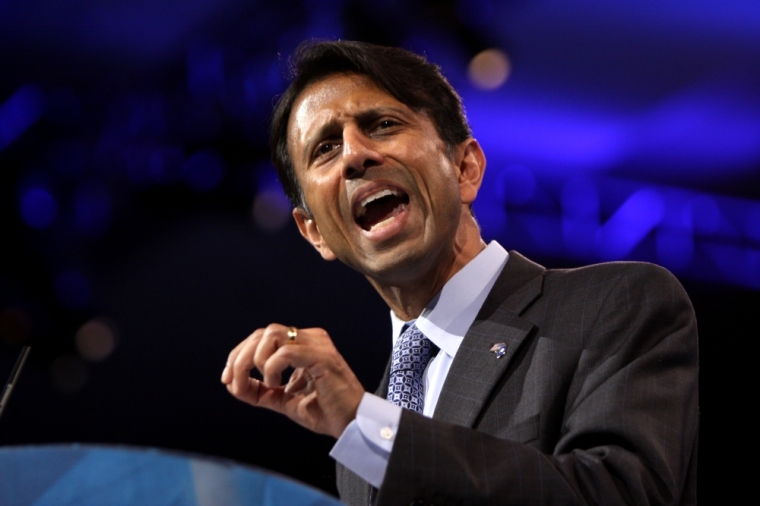 Bobby Jindal, the two-term Republican governor of Louisiana who is weighing his run for the GOP presidential nomination, will meet politically active conservative pastors in Iowa on Tuesday as part of his state caucus campaign test drive.
The closed-door meetings, sponsored by the socially conservative American Renewal Project, will be held in Des Moines and Cedar Rapids, Des Moines Register reports.
The get-togethers will allow pastors from conservative congregations to ask question to the potential presidential candidate and hear his views off the record.
The Cedar Rapids meeting will be held at the Hotel at Kirkwood Center, and the Des Moines event at the Airport Holiday Inn.
The American Renewal Project has held similar events in Iowa for GOP presidential candidates Newt Gingrich, Michele Bachmann and Mike Huckabee in recent years.
Jindal, who will leave office in early 2016, will be in Iowa, which holds the first presidential nominating contest of the 2016 primary season, for a second time in two months.
During his visit to West Des Moines last month, Jindal made remarks about former Florida Governor Jeb Bush's bid for 2016, saying that the latter's run doesn't dissuade him from weighing his own run for the nomination.
"I think it should be an open contest where the voters get to decide who they want to lead them," he was quoted as saying. "When I say I don't want the establishment picking our leaders, what I'm talking about is that some folks have suggested you don't want a lot of candidates fighting each other or debating each other because it may be messy. Well, you know what? Democracy's messy."
Bush has resigned all of his board memberships to clear a path toward a presidential campaign.
Former Arkansas Gov. Huckabee also told his viewers Saturday night that he is leaving Fox News to explore another bid for the White House in 2016.
Jindal doesn't plan to attend the Iowa Freedom Summit scheduled for Jan. 24, as he will instead go to a prayer event in Louisiana the same day.
"Set aside January 24th as a time of prayer, repentance, fasting and celebration. The Response is being held at the Pete Maravich Assembly Center, on the campus of LSU. Let's lift our voices to the Lord and pray for spiritual revival," Jindal wrote on his Facebook page last month.