Bodie, 'The Voice' worship leader who left judges in tears, performs with Brandon Lake on LA tour stop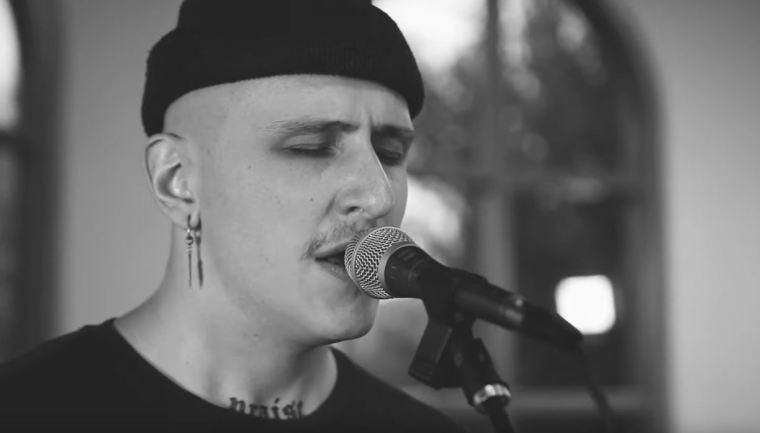 Bodie Kuljian caught the world's attention with his musical talents as a contestant on the singing competition "The Voice," in part for his performance of Brandon Lake's hit worship song "Gratitude," and now the pair have teamed up together on stage. 
The performer ultimately came in second place to Bryce Leatherwood in season 22 of NBC's singing competition last year, but his final worship performance went viral and the moment is still paving the way for the artist today. In December, the 29-year-old performer, simply known as Bodie, belted out a rendition of Brandon Lake's worship song "Gratitude" that moved the show's judges to tears and garnered hundreds of thousands of views.
On Monday, Bodie took to Instagram to show footage of himself on stage with Lake at the YouTube theater in Los Angeles, California.
"A couple of months ago, I sang 'Gratitude' by Brandon Lake on the finale of 'The Voice,'" he recounted at the top of the video. "I didn't think anything could top that, but then I got a text."
Bodie shared a screenshot of his text conversion with the Grammy Award-winning worship leader: "'You should definitely come to my LA show and pop up there with me for 'Gratitude.'"
Bodie responded, "So down dude! LMK when and where."
Clips of the concert show Lake introducing Bodie as his "very special friend," with the latter heard singing the worship song.
"So I throw up my hands/ And praise You again and again," Bodie sang as Lake accompanied him on the guitar.
"Such a special night. BIG love to Brandon and his team for having me out," The California native gushed on Instagram. "You're an incredible leader and I look up to you greatly."

Bodie, who was part of judge Blake Shelton's team on "The Voice," was a fan favorite during season 22. On the show, he dedicated Lake's worship song to his three children.
The singer is now gearing up to release his debut album and serves as one of the worship leaders at Oceans Church in Irvine, California, where he helps lead worship between the church's two campuses.
His LinkedIn page adds that he previously worked at Lincoln Heights Christian Church in Phoenix, Arizona, from 2015-2019. During that time, he led and directed all music services and oversaw a/v production, the church's website, and video and print and productions.
He also interned with Skyline Wesleyan Church in San Diego for two years doing video and design work.