Boise State University to Pay $20,000 to Pro-Life Group After Backtracking on Censorship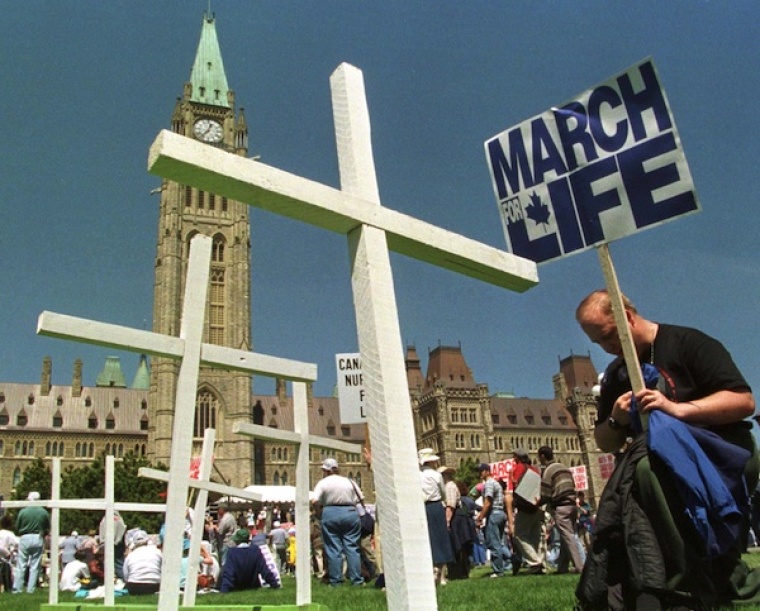 Boise State University has agreed to revise its speech policy after Alliance Defending Freedom filed a lawsuit last year on behalf of a pro-life student group that was censored on the Boise, Idaho, campus in 2014.
ADF and Boise State mutually agreed to end the suit after the school agreed to pay $19,900 in legal fees to Abolitionists4Life and $100 in damages.
In April and May of 2014, Abolitionists4Life hosted two events titled "Survivors of the Abortion Holocaust" and "What Has Roe Done for Us?" An official at the University demanded that the students had to use warning signs around their displays because they were deemed "controversial" in nature. The ADF pointed out in their lawsuit that the pro-life group was targeted with demands not consistent with other campus groups, including Planned Parenthood and an atheist group which both had free reign to disseminate their message on campus.
The pro-life group was also told they could only set up displays and pass out literature in a designated "free speech zone," which covered only 1 percent of the campus.
"Perhaps colleges are slowly getting the message – after all, they aren't even trying to defend their 'free speech zones' in court…," said Susan Kruth of Foundation for Individual Rights in Education. "Boise State still has some work to do revising its other speech-restrictive policies," she wrote in a post on the FIRE website.
A press release by Alliance Defending Freedom quotes Kristan Hawkins, president of Students for America: "Pro-life students have every right to host events on campus as does any other student. Universities are supposed to be beacons of free speech and tolerance, not discriminatory havens of censorship where the only views tolerated are those of liberal administrators."
Included in the release were comments from ADF's senior legal counsel David Hacker who said, "Universities cannot function as marketplaces of ideas if free speech requires a warning sign or is otherwise severely limited on campus.
We commend Boise State University for acknowledging this by revising its speech policy," declared Hacker, "so that students can speak more freely throughout campus without fear of punishment."
In the book The Shadow University: The Betrayal of Liberty on America's Campuses by Alan Charles Kors and Harvey A. Silvergate, they thoroughly discuss the problem with censorship on American campuses. "In a nation whose future depends upon an education in freedom, colleges and universities are teaching the values of censorship, self-censorship, and self-righteous abuse of power," they wrote.
This is not the first time Boise State University has received pushback for disregarding free speech. In July, Boise State came under fire for charging a pro-firearm and libertarian student group a $465 security fee for hosting a speaker in support of 2nd Amendment rights. Only after being threatened with a lawsuit did Boise State return the unconstitutional fee.
FIRE noted on their website that one out of every six of the 400 major colleges in America cling to unconstiutional designated "free speech zones."
Part of the mission of Abolitionists4Life says they are committed to transforming "the culture and mindset of our generation about abortion."
Boise State University is a public university located in Boise, Idaho, with an enrollment of just over 22,000 students.