Bombshell: New Evidence Reveals Justice Department Targets Republicans, Abuses Power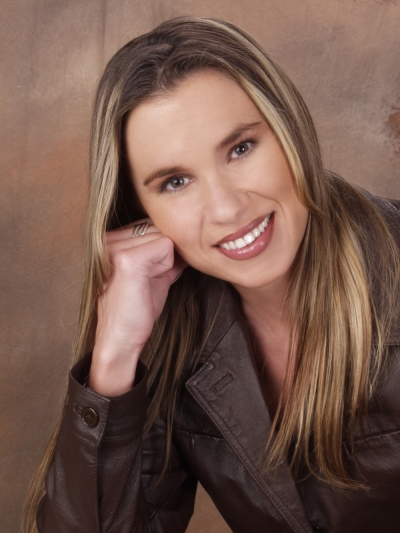 Prosecutors in the U.S. Department of Justice are finally being called out for singling out Republican politicians and others they dislike.
One of the victims of gross over prosecution was former Congressman Rick Renzi. As a Republican representing a swing district in Arizona, he was a juicy target to take down. A scandal was concocted to tarnish him and hence Republicans, paving the way for a Democrat to replace him, which happened.
The DOJ prosecuted Renzi over a "land swap," language that sounds vaguely unethical but there was nothing remotely unethical or illegal about the particular deal even had he gone through with it, and he would not have received any financial profit, as I explained in my previous article. The exchange of land merely benefited the government and the neighboring Fort Huachuca military base.
Renzi began serving a three-year prison sentence in February, but new evidence has recently emerged that will likely exonerate him.
His attorneys were just informed that two FBI agents advised the prosecution's key witness Philip Aries "on numerous occasions" that he would receive a monetary award for testifying at trial against Renzi. Since the trial, Aries has twice asked the government about collecting his reward. Aries was in financial trouble in 2007 and filed bankruptcy in 2010 — clearly someone with a strong financial incentive to testify against Renzi. Aries has even admitted that he "always tried to be helpful" to the government.
The government never bothered to disclose any of this to Renzi until April of this year, well after the trial had ended and Renzi had tried to appeal. In fact, the prosecution solicited testimony during trial from Aries indicating the opposite, that he had no financial stake in the trial. Not disclosing evidence favorable to the defendant constitutes a Brady violation, a requirement made into law in the 1963 case Brady v. Maryland.
Aries was one of two buyers interested in purchasing some land that desperately needed to be bought out, an alfalfa farm that was overusing water on land located in an area suffering from a water shortage. Aries secretly recorded himself for the government and called Renzi, where he is heard admitting that he suggested the purchase, not Renzi. Additionally, newly produced FBI interview notes establish now that Aries originally told the FBI it was a woman named Joanne Keene, not Renzi, who first suggested adding certain property to his land-exchange proposal. Shortly after Aries learned he would be eligible for a reward as a confidential human source ("CHS"), he then changed his story to favor the government's version of events.
Aries's "helpful" testimony for the government was that it was Renzi who proposed the land swap, and that Renzi would in return provide him with favorable legislation. Aries never provided any evidence whatsoever that Renzi had done either — in fact Renzi refused to introduce any favorable legislation for Aries.
This wasn't the first time the prosecution had violated Renzi's rights. The government was caught secretly monitoring Renzi's attorney-client privileged phone calls, and had the audacity to make false statements to the court about the wiretapping. Fortunately, that evidence was thrown out of the original trial.
As a result of the government withholding exculpatory evidence, Renzi's attorneys have filed a motion for a retrial. Unless there is more monkey business going on, any honest judge would grant the retrial based on the appalling violations of Renzi's rights. If Renzi had been allowed to show the jurors that Aries had a huge financial incentive to testify against him, tainting his testimony, he very likely would not have been convicted.
This case is similar to that of former Alaska Republican Senator Ted Stevens. Evidence came out after his trial from an FBI agent whistleblower who revealed that prosecutors withheld exculpatory evidence, committing a Brady violation. Realizing how flimsy the case was, the judge never even had to consider a retrial since the prosecutors backed down and filed motions to have the judge vacate the conviction.
Sidney Powell, who served in the DOJ for years as a prosecutor, has written a book, Licensed to Lie, exposing the horrendous prosecutorial abuses taking place within that agency. She explains the immense power the DOJ attorneys have, "A prosecutor does play God."
During the trial against accounting firm Arthur Andersen, she explained how a chief prosecutor coerced witnesses into testifying for the government: "If he didn't like their testimony, he would change their status from that of a witness to a possible target for indictment."
She reveals that Brady violations are all too common, and are used to sabotage targets from properly defending themselves.
These outrageous abuses of power are resulting not only in innocent people going to prison, but suicides and maybe even murder.
Powell describes how a low-level DOJ attorney in the Ted Stevens prosecution, Nick Marsh, knew his superiors were going to make him the fall guy, so he committed suicide. In the DOJ's zealous prosecution of Enron, they scared an innocent man, J. Clifford Baxter, who had left Enron long before its financial misdealings. The day before Congress required him to testify, he showed up dead in his car, in what appeared to be a murder disguised as a suicide.
The DOJ has already filed a lengthy response (140 pages including exhibits) to Renzi's motion for a new trial. It is frankly appalling that our government is wasting thousands, if not millions of dollars continuing to hound this man. They get away with it because they target conservatives through complex situations using vague terminology. The average American has no time to learn and understand the complexities of a land swap and under which circumstances it may not be unethical. Sidney Powell is one of the first attorneys with guts to call them out on it. This case is a bellwether; if justice is to begin prevailing, it will start with a retrial for Renzi.