Born-Again Christian, 'Creed' Frontman Scott Stapp Says He Is 'Penniless,' 'Homeless;' Wife Alleges He Is on Drugs Again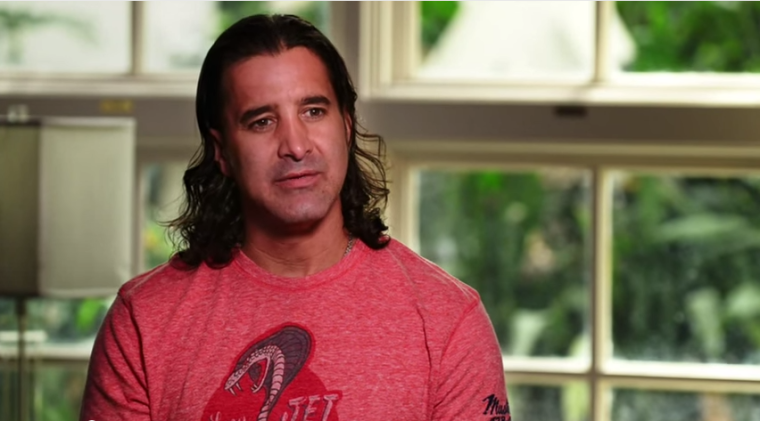 Scott Stapp, born-again Christian and former frontman of the popular '90s rock band "Creed," who recently opened up about his past drug and alcohol addiction, has shot down media reports alleging that he has fallen off the wagon as lies and slander and is seeking a "good and honest" lawyer to help him clear his name.
The Grammy Award-winning 41-year-old singer revealed in a CP report a year ago when he launched his latest album, "Proof of Life," that he had found his way back to Jesus and was recovering front his drug-addled, suicidal rock star lifestyle.
Court documents recently highlighted by the Miami Herald, however, note that Stapp's wife of eight years, former beauty queen Jaclyn Stapp, has filed for divorce alleging that he was on a drug binge last month and has released text messages to support her petition.
In the petition, she asks for full custody of their three children, charging that her husband is incapable of caring for them. She said he disappeared from their matrimonial home in early October and has refused to tell her where he is. She also alleged that he has binged on amphetamines, crystal meth and steroids. The petition further noted that the singer is paranoid and has threatened to kill himself and harm his family.
Some of the texts Stapp has sent his wife include:
"I'm coming to get you Satan and children. No mercy. You know how this ends. God created you and now God is ending you."
"God is also telling me something about Palm Springs and Nashville so there's a connection somehow. He's also telling me DEA for some reason."
"Wells Fargo working out my account problems. I'm out of gas. Haven't eaten all day. I'm asking if they can spot me $1,000 so I don't fall over from malnutrition."
In a 15-minute video response posted to his Facebook page Wednesday, the singer said the only thing that he's high on is his love for God; and that evil people have been working to slander and persecute him because he discovered his money was being stolen.
"About eight weeks ago I began an audit of not only my record company but my personal finances. During the course of that audit a lot of things were uncovered, a lot of money was stolen from me or royalties not paid and that's when all hell began to break loose," said Stapp in the video.
"There are people that have taken advantage and stolen money from me and they are trying to discredit me, slander me; I've even been threatened that if I even went public like I'm doing right now that any impropriety or anything I've ever done in my past that these individuals can get their hands unto to humiliate and embarrass and try to ruin my credibility that they would do that," he said.
Stapp reaffirmed his faith in God and said he would not stop living as a Christian.
"As you all know, I have recently over the last couple of years rededicated my life to Christ and I'm a Christian and proud to be. And I love God with all my heart and I'm very excited about the future in terms of finally being able to fully dedicate my music and my life and my testimony and my message to share what God's done in my life and the power of Christ and how he's done so many amazing things for me," he said.
Stapp then said he was worried about how the bad publicity might affect his children and noted that he would love to retaliate against the parties responsible but he knows it's not the Christian thing to do.
"I think the most important thing for me right now is my son, Jagger, my daughter, Milan, and my son, Daniel. They've been through a lot over the years, especially my son, Jagger. Years ago when I was battling the disease of alcoholism and I' pretty positive he was embarrassed at school and hurt pretty much … these rumors that are going around are hurting him again," said Stapp.
"It's hard for me not to be very angry, resentful, and bitter and want to seek revenge but as a Christian I can't do that as much as I want to. As much as I still battle with that inside of my heart, I have to pray every day that God just extends mercy and grace to me and to those that are doing this to me," he continued.
"I want my son to know that your dad is sober, no drugs, no alcohol. This is a vicious attack. Some people that we know and at the record company have stolen quite a bit of money and I guess that money can make people do evil things," he added.
Stapp continued by saying that he wasn't sure if making the video was the right thing to do, because it is totally "against my personality," but added that he had to respond. He also claimed that the IRS froze his accounts and is now homeless and "penniless" and can't even afford to buy food.
"Over the last four or five weeks, all of a sudden the IRS has frozen my bank accounts two or three times to leave me completely penniless. I don't even understand that. Why all of this is happening at the same time," said Stapp.
He said the IRS told him it was a clerical error and they would have his funds returned in 10 months, and commented that he's looking for a "good, honest" attorney to help him with his troubles.
"Right now I'm living in a Holiday Inn by the grace of God because there's been a couple of weeks where I've had to sleep in my truck. I had no money not even for gas or food. I went two days without eating because I had no money and I ended up in an emergency room. When I called the bank to see what happened to the funds that I had remaining in the bank someone had called, used my information … and changed my online passwords to my bank accounts and transferred all the money out of my bank accounts so that I had nothing," Stapp said.
"I'm not playing victim here or asking you to feel sorry for me. I have been harassed, stalked. My name my reputation has been slandered all across the Internet. … I have shed quite a few tears alone asking God why," he added.