Both Sides Claim Victory in Minnesota School Transgender Locker Room Lawsuit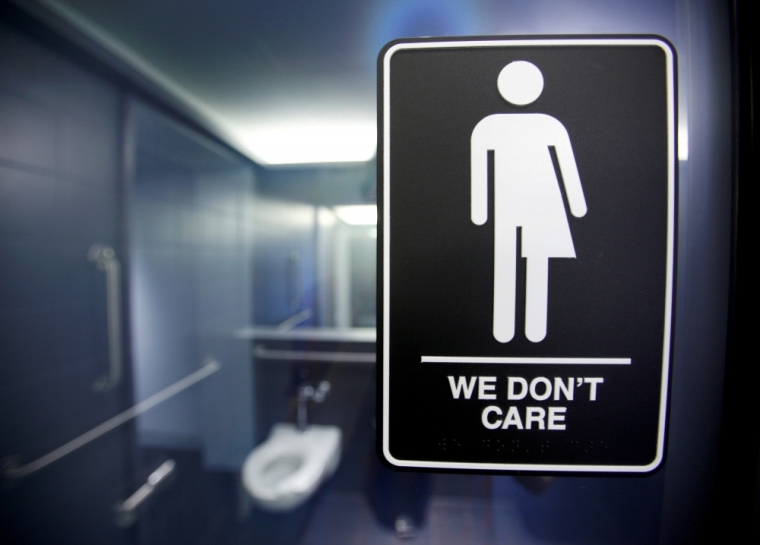 Both sides of a recently dropped lawsuit against a Minnesota high school that allowed a transgender student to use the women's locker room are claiming victory following the end of the lawsuit.
Last September, a group of concerned parents and the Alliance Defending Freedom filed suit against Virginia High School over the school allowing a biological male to use the women's locker room for changing.
In a press release from the ADF last Thursday, the organization said that the suit was dropped because of the school taking extra steps to protect female students' privacy and the overturning of former President Barack Obama's controversial transgender directive for public schools.
"By rejecting the prior administration's directive that imposed a meaning on Title IX that it simply doesn't have, the federal government has again recognized that school officials shouldn't be forced to intermingle the sexes in private facilities like locker rooms," said ADF Senior Counsel Gary McCaleb in a statement.
"For that reason, and because the school has taken steps to protect our clients' privacy, we are voluntarily ending the lawsuit. We will, of course, monitor the situation to ensure that the rights of these young students will continue to be respected."
The ADF press release went on to specify that the steps taken included the school district designating one of the locker rooms as being exclusively for biological females.
Meanwhile the Minnesota chapter of the American Civil Liberties Union have also declared victory in the case, arguing that the ADF and the concerned parents failed to make their case.
In a statement released last Thursday, Joshua Block, senior staff attorney with the ACLU's LGBT Project, said that the transgender student should not have had to endure the legal battle.
"This lawsuit followed a familiar pattern of organizations and individuals mischaracterizing what happens in restrooms and locker rooms in order to target innocent transgender youth," stated Block.
"It's disappointing that Jane was ever subjected to this ordeal in the first place but we're glad to see anti-trans advocates recognize that spreading misinformation and innuendo won't hold up in court."
In September of last year, a group of concerned parents dubbed "Privacy Matters" and the ADF sued the Minnesota-based Virginia Public School District, along with the federal Department of Education over Virginia High School allowing a 15-year-old transgender girl to women's locker rooms.
Last October, the ACLU filed a motion to intervene on behalf of the transgender student, whose identity was labeled "Jane Doe" in the court documents.
During the course of the litigation, the Trump Administration overturned President Obama's transgender directive for public schools, which interpreted Title IX of the Civil Rights Act as pertaining to gender identity.