Boy Scout Involvement: Will You Endanger Your Son by Allowing Him to Participate?
"A nation that prefers disgrace to danger is prepared for a master and deserves one." Alexander Hamilton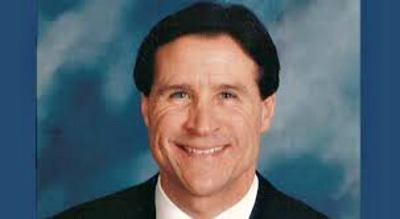 In the middle of the Cold War, then-Governor Ronald Reagan quoted the above warning in his 1964 classic speech, "A Time to Choose." Similar to Winston Churchill awakening Great Britain amidst the growing Nazi threat in 1940, the "Great Communicator" sensed a gathering storm and challenged multitudes capitulating to big-government socialism and Communism.
For eight years, I've served with other courageous leaders investing a significant portion of ministry to compassionately confront the dangerous acceptance of sexual behavior that the Bible labels as "moral impurity", "degrading", "shameless", "indecent", "unnatural" and "perversion" (Rom.1:24-27). While we are to reach out in love to every individual, we must resist an agenda dishonoring our Creator, undermining the sanctity of marriage and attempting to redefine it so homosexual unions, polyamory and polygamy are considered acceptable, normal and beautiful.
LGBTQ activism hit us at warp-speed. Many leaders, charged with the responsibility to equip and protect the flock, have dismissed this as negativism and non-urgent. Others listened politely but wanted to avoid controversy, which offends church members and affects giving. Some recognized the seismic shift in our culture and were jolted out of passivity to prayerful activism. Now we must all awaken to "smell the coffee" and recognize silence is not an option in light of the avalanche crashing upon us.
With the Supreme Court about to announce their ruling (brace yourself!) and conservative, Catholic Ireland approving homosexual marriage by popular vote, we now face the president of the Boy Scouts of America basically calling for an overhaul of the 105-year-old organization's mission to include homosexual troop leaders! Adding this to the nonstop attack on our religious freedoms and the chilling scenario of what lies ahead, may people and pastors across America finally stand up before it's too late. BSA President, Robert Gates recently declared, "We must deal with the world as it is, not is we might wish it to be. The status quo in our movement's membership standards cannot be sustained."
The homosexual advocacy group "Scouts for Equality" hailed it "another step forward!" Undiscerning onlookers applauded it as enlightenment, equality, political correctness, tolerance, sexual diversity and gender-neutral advancement. "This will open the door for transgenders just like in the Girl Scouts!" came the congratulatory cheer.
Mr. Gates, who previously homosexualized our United States military as a proponent for repealing "Don't Ask Don't Tell," now makes those upholding the Boy Scout Oath and the value of moral strength a human piñata. Engage in sodomy--you're progressive; uphold Christian standards-- you're prejudiced and part of the problem.
Boy Scout Oath and Past Leadership Examples
"On my honor I will do my best to do my duty to God and my country and to obey the Scout Law; to help other people at all times; to keep myself physically strong, mentally awake and MORALLY STRAIGHT" [emphasis mine].
Honoring chastity until married; upholding fidelity to one's spouse; avoiding homosexuality and steering clear of pornography are all encompassed in the commitment to remain morally straight, along with a commitment to patriotism, courage, loyalty, integrity and service. For decades it has referred to living a "clean life", not what revisionists now reinterpret as living "honestly"--being true to who you really are whether gay, straight, bisexual, transgender or whatever!
The Christian, British military officer who founded Scouting in 1910, Robert Baden-Powell, was a man of exemplary integrity. Later he commissioned an American, William Boyce, to launch the Boy Scouts in America, aligning them with the Young Men's Christian Association for meetings. To this day, the overwhelming majority of Boy Scouts gather in Christian churches and Mormon facilities across the USA.
Scouting changed slightly over the decades yet character development has always been at its' core. "Try and leave this world a little better than you found it" were Baden-Powell's final words to Scouts prior to his death.
Do you recall reading the inspirational, character-building publication of the Boy Scouts, "Boys Life" which debuted with a Norman Rockwell cover? Were you one of the 110 million boys who found their lives positively transformed through the Boy Scouts since its inception?
Do you recall the famous Boy Scouts put forth as models for us to emulate over the years?
Here are just a few: Dr. Martin Luther King, Jr., Neil Armstrong, Andy Griffith, Hank Aaron, John Wayne, Sam Walton, Walter Cronkite, Jimmy Stewart, Gerald Ford, John F. Kennedy, George W. Bush, J.W. Marriott Jr. and Bill Gates. What did they all have in common? These were men who, though not flawless, demonstrated manliness and inspired us to become masculine leaders in our personal lives and future families.
Future Scenario?
Over the past few years, Boy Scout chapters have battled incessant bullying. A handful of homosexual-leaning Scouts initiated lawsuits; some local officials forced them out of public facilities; Gay activists have pressured corporations to withhold funding until BSA changed policy; and, high-profile politicians and celebrities made disparaging remarks about this wonderful organization as being homophobic and bigoted. And since there has been so much silence from the faith-based community, the LGBTQ activists have had a field day!
There is also gross ignorance when it comes to homosexuality in our nation. The latest Gallup poll shows the majority of citizens believe that 24 percent of Americans are either gay or lesbian! The reality is there are somewhere between 2 to 3 percent. And even that may be high because many confused people identify this way having experimented with the lifestyle in college or in prison, even though there's no further involvement today.
For the record, Boy Scouts are not discriminating by upholding standards for leadership and looking out for young impressionable boys. In 2000, the United States Supreme Court ruled that Boy Scouts had the absolute right, under well-established constitutional rights to free speech and free association, to refuse "to promote homosexual conduct as a legitimate form of behavior." (Dale v. Boy Scouts of America). Just as a men's softball league excludes females and a women's yoga exercise club isn't open to men, this is simply associational freedom as a constitutional right.
The Boy Scout oath calls our sons to do their "duty to God" and remain "morally straight." No major world religion sanctions homosexual marriage, even though some dissident, sectarian groups rebel against their religion's tenets existing for thousands of years!
Picture leaving a Boy Scouts gathering at your church when a homosexual troop leader is seen crossing the parking lot holding hands with his male lover. Before entering the car they exchange a sensual kiss. Your young son stops abruptly, looks at you confused and saddened then lays it on the line like kids do.
"Mom, why are those two men holding hands and kissing each other? My friend Joe told me that our troop leader is 'married' to another man. That's gross! I feel weird when I'm around him. Do I have to go on our camping trip cause I may be put in a tent with him and I don't like that."
Or what if you start noticing changes in your son since his involvement with the new gay Scout leader? Young boys are very susceptible to imitate authority figures and guys they think are cool. For those who disagree, just study the research or go to your nearest movie theater and watch young boys imitating Ironman, Spiderman or the other action heroes they want to be like.
When I was in elementary school I tried to imitate my gym teacher, Mr. B. He was a bodybuilder and a cop and I imitated his mannerisms and speech. I did the same with Rocky Colavito, my baseball hero. A few years later I joined millions of young people trying to emulate the Beatles, even forming a rock group with my buddies called the Lost Souls, after they appeared on a television variety show. Let's get real about this! Imitation is the most sincere form of flattery.
Finally, and this one is the elephant in the room but let's hit it straight on--pedophilia. In a study published by the "Archives of Sexual Behavior" (not a Christian organization or a conservative research group), their research revealed that "86 percent of offenders against males describe themselves as homosexual or bisexual." Likewise, the Family Research Council states unequivocally that "since almost 30% of child sexual abuse is committed by homosexual or bisexual men but less than 3% of American men identify themselves as homosexual or bisexual, we can infer that homosexual or bisexual men are approximately ten times more likely to molest children than heterosexual men."
I cried when I was a boy because I could not become a Boy Scout. We were poor, had no automobile, my dad was a maintenance man and my mother scrubbed floors three days a week. At the time their inability to serve in some capacity ruled me out and it broke my heart.
If the Boy Scouts of America caves to propaganda and pressure and buys into the misguided persuasion of Mr. Gates, my heart will break again.
When the New York Times ran an op-Ed by Kathy Tisdale, leader of Camp Fire USA, heralding their "nondiscrimination policy" as contrasted with BSA, she stated something that can encourage us in closing. She challenged "those whose values or religious convictions may conflict with our policy to choose another organization to join."
Are you familiar with Trail Life USA, the Christian Boy Scout alternative that is growing rapidly throughout America and is based on uncompromising biblical values?
And with the Girl Scouts of America welcoming transgender boy/girls into their ranks where boy/girls can enter young girls dressing rooms, restrooms and exercise rooms, is it any wonder that American Heritage Girls is exploding across America with over 40,000 girls involved? Based on timeless, biblical values, they declare that they're "not about girl power but God's power!"
Dads and Moms, Granddads and Grandmas, and hopefully a swelling ranks of pastors…can I get an amen to that!
Larry Tomczak is a best-selling author and cultural commentator with over 40 years of trusted ministry experience. His passion is to bring perspective, analysis and insight from a biblical worldview. He loves people and loves awakening them to today's cultural realities and the responses needed for the bride of Christ—His church—to become influential in all spheres of life once again.