Boy thrown from Mall of America balcony making 'miraculous' recovery: 'the power of prayer is amazing'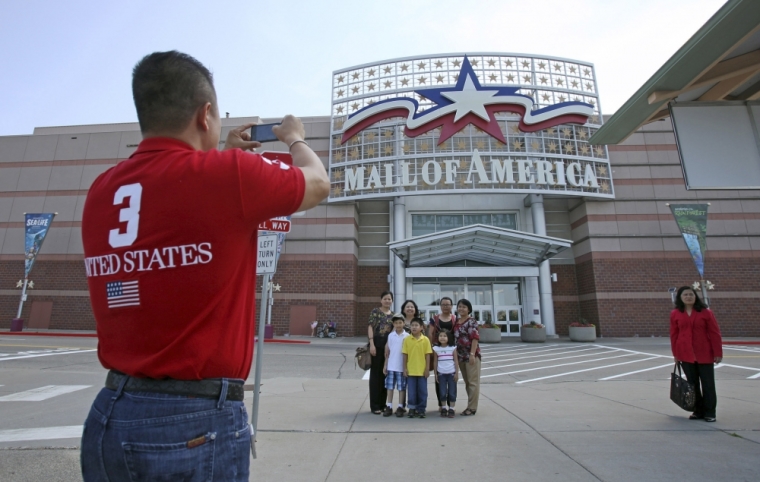 In a turn of events doctors are describing as "truly a miracle," a 5-year-old boy who was thrown from a third-floor balcony at Mall of America has shown no signs of brain damage despite the life-threatening fall.
Mac Hammond, pastor of the family's church, revealed on Easter Sunday that the boy, identified as Landen, recently went through a five-hour MRI, which yielded results doctors referred to as "truly a miracle," Fox News reports.
"There was zero evidence of brain damage...there wasn't even swelling in the brain," Hammond told the congregation. "No spinal cord injury, no nerve damage, no internal injuries that were life-threatening. There was some small internal bleeding that had to be addressed."
"One of his attending physicians said this: 'This is truly a miracle. It's like he fell off a bicycle instead of off the third floor of the mall,'" he added.
Police say Landen was thrown an estimated 40 feet over the railing to the Minnesota mall's first floor while standing with his mother outside the third-floor Rainforest Café on April 12.
According to authorities, suspect Emmanuel Deshawn Aranda, 24, flung the boy over the railing after choosing him at random because he was "looking to kill someone" at the mall. He said he had planned to kill an adult standing near the railing, but picked the young victim instead, according to the criminal complaint.
Witnesses said Aranda took off running after throwing the child but was "quickly" found by officers in the mall who then took him into custody.
Aranda told police that he began to "lash out" after being frequently rejected by women he tried to talk to at the mall. He has been charged on suspicion of attempted premeditated first-degree murder, which carries a maximum sentence of 20 years to life in prison.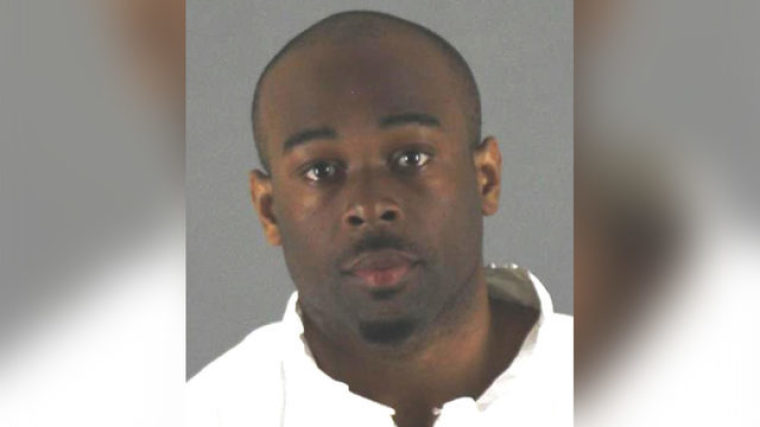 On Sunday, Hammon revealed that before arriving at the mall, Landen's mother had a "premonition," and the "Holy Ghost gave her a warning"
"A dread came over her, but she didn't feel she could just turn around and leave; she's supposed to meet this other mom and son there, and so she prayed," he said. "When he got thrown over that rail, she started down the stairs and people were screaming and hollering. And she would say, 'Just pray. Don't say anything, just pray.'"
Landen remains in intensive care after he endured multiple broken bones in his arms and legs, Noah Hanneman, who launched a GoFundMe page in support of the family, wrote.
"We have good news to share with you all on this Good Friday! Our miracle child Landen is showing real signs of recovery. New test results have been positive, though he remains in intensive care with a long road ahead," Hanneman wrote as an update on the page. "Our faith in God, and our Savior Jesus, is strong and we are gaining more reason for optimism day by day. We continue our request for privacy as we focus on Landen, and thank you for respecting our wishes. Just know that we all feel your overwhelming love, prayers and support. He is answering our prayers and they ARE working."
Hanneman's GoFundMe page to help cover the boy's "immense" medical and rehabilitation expenses has at press time raised more than $962,000.
Hanneman wrote on the page that Landen is making "small steps towards the healing process."
"The power of prayer is simply amazing. We all have been extremely humbled by the outpouring of support and prayers from everyone one. Thank you for showing us there is so much good not only in our community but across the globe," Hanneman wrote.