Brad Pitt Says He's 'Atheist;' Cites Baptist Upbringing, 'Christian Guilt'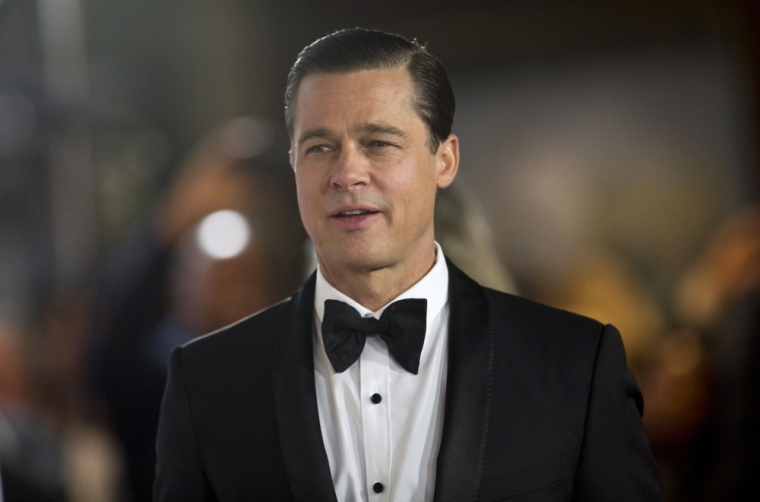 Hollywood film star Brad Pitt acknowledged in a recent interview that he considers himself to be an atheist and does not adhere to religion despite being raised in a strict, conservative, Southern Baptist household in Missouri.
Pitt, who was raised by his Baptist father, Bill, and mother, Jane, described his early childhood life during an interview with The Telegraph.
The 51-year-old Pitt explained that at an early age, he was instilled "with all the Christian guilt about what you can and cannot, should and shouldn't do."
The article states: "[Pitt] now describes himself as an atheist."
Although Pitt's father was strict and "very, very tough" on him and his younger brother and sister, the actor acknowledged that his father taught him some valuable life lessons.
"He could be a softie. But one thing my folks always stressed was being capable, doing things for yourself," Pitt explained. "He was really big on integrity and that informed a lot of what [we] try to do now."
The Telegraph Interview revelation that Pitt views himself as an atheist, comes after Pitt has commented in the past on his issues with Christianity and religion.
In 2007, Pitt told Parade magazine that he had a "crisis of faith" in high school.
"I'd go to Christian revivals and be moved by the Holy Spirit, and I'd go to rock concerts and feel the same fervor," Pitt said. "Then I'd be told, 'That's the devil's music! Don't partake in that!' I wanted to experience things religion said not to experience."
Pitt also told Parade that although he began questioning religion in high school and in college at the University of Missouri at Columbia, he hadn't officially lost faith in religion.
"It wasn't a loss of faith for me, it was a discovery of self," Pitt asserted. "I had faith that I'm capable enough to handle any situation."
"Religion works," Pitt continued. "I know there's comfort there, a crash pad. It's something to explain the world and tell you there is something bigger than you, and it is going to be all right in the end."
In 2011, Pitt told Time that as he grew up, he discovered that religion "doesn't work for me."
"As I became an adult, it doesn't work for me," Pitt said. "I got brought up being told things were God's way, and when things didn't work out it was called God's plan. I've got my issues with it. Don't get me started. I found it very stifling."
In the interview, Pitt was asked about the Christian narrative behind the 2011 movie "Tree of Life," which he starred in.
"I'd say that 'Tree of Life' is not a Christian so much as a spiritual film. I was surprised, watching it last night, how powerfully it struck me. What the film was saying to me is that there is an unexplained power; there is this force," Pitt responded. "And maybe peace can be found, but not by trying to explain it with the religion. Maybe there's peace to be found just in that acceptance of the unknown."