Brad Pitt Mocks His Parents Speaking in Tongues; Talks Frustration With Christianity's 'Don'ts'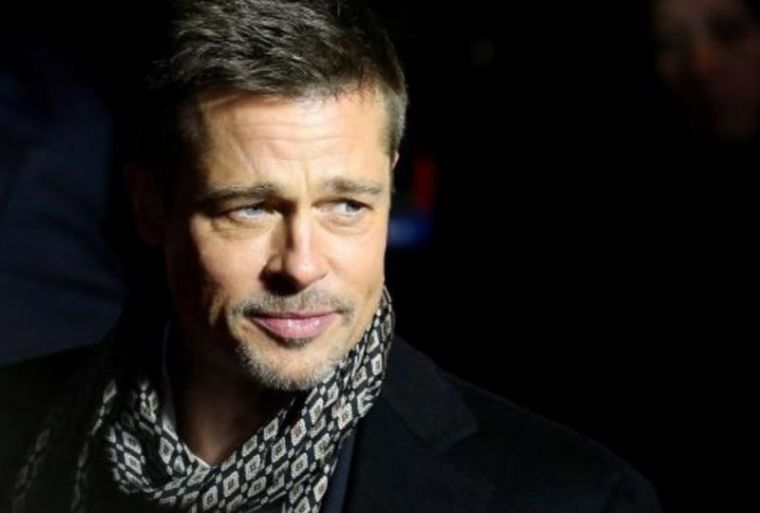 Actor Brad Pitt, who has identified as an atheist despite his Baptist upbringing, opened up in a recent interview about how his parents moved toward the charismatic tradition, and about some of his frustrations with Christianity.
"We grew up First Baptist, which is the cleaner, stricter, by-the-book Christianity. Then, when I was in high school, my folks jumped to a more charismatic movement, which got into speaking in tongues and raising your hands and some goofy-a** [expletive]," Pitt told GQ magazine in an interview released on Wednesday.
When asked whether he witnessed the speaking of tongues himself, the actor replied:
"Yeah, come on. I'm not even an actor yet, but I know ... I mean the people, I know they believe it. I know they're releasing something. God, we're complicated. We're complicated creatures."
Pitt has left Christianity and is now an atheist, The Telegraph reported in 2015 in a separate interview with Pitt, where the actor said that since an early age, he was instilled "with all the Christian guilt about what you can and cannot, should and shouldn't do."
In 2007, he admitted that his religious upbringing created some conflict within him.
"I'd go to Christian revivals and be moved by the Holy Spirit, and I'd go to rock concerts and feel the same fervor," he said at the time. "Then I'd be told, 'That's the devil's music! Don't partake in that!' I wanted to experience things religion said not to experience."
Pitt explained in the latest GQ interview how in some sense, his acting career bloomed out of his upbringing, from his fascination of different stories people told.
When asked about some of his acting choices, he said he is done playing "characters in pain."
"I think it was more pain tourism. It was still an avoidance in some way. I've never heard anyone laugh bigger than an African mother who's lost nine family members. What is that?" the actor reflected.
"I just got R&B for the first time. R&B comes from great pain, but it's a celebration. To me, it's embracing what's left. It's that African woman being able to laugh much more boisterously than I've ever been able to."
Pitt talked about his divorce with fellow actress Angelina Jolie, and said that he has hopes all the decisions in court will be made with the best interest of their six children in mind.
"I heard one lawyer say, 'No one wins in court — it's just a matter of who gets hurt worse.' And it seems to be true, you spend a year just focused on building a case to prove your point and why you're right and why they're wrong, and it's just an investment in vitriolic hatred," he said.
"I just refuse. And fortunately my partner in this agrees. It's just very, very jarring for the kids, to suddenly have their family ripped apart."
Going back to his upbringing, he continued to be critical of Christianity.
"I never understood growing up with Christianity — don't do this, don't do that — it's all about don'ts, and I was like how the [expletive] do you know who you are and what works for you if you don't find out where the edge is, where's your line? You've got to step over it to know where it is," he asserted.
At one point last year, Pitt talked about wanting to make a film about Pontius Pilate, though the state of the project remains unclear. Pitt said in an interview at the time that the movie "won't be for the 'Passion' crowd," however, referring to Mel Gibson's 2004 epic "The Passion of the Christ."
Pitt noted that he was not a fan of Gibson's movie, saying, "I felt like I was just watching an L. Ron Hubbard propaganda film," referring to the Scientology religion.