Brexit debate needs a 'change of tone', says Church of England
The public debate over Brexit is worrying Church of England leaders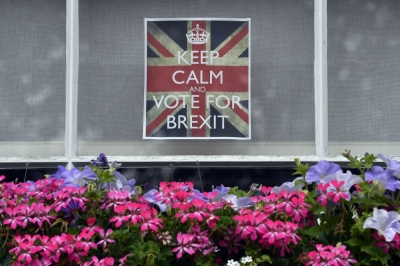 The public debate over Britain's painful exit from the European Union has left Church of England leaders worried.
The House of Bishops, which met in London last week, is calling for a change in tone not only among members of the public but politicians. 
At the heart of their plea is Jesus' command to "love our neighbor" as they urged people to speak with "grace and generosity". 
The call came after British Prime Minister Theresa May decided to postpone a crunch vote on her Brexit deal until after the Christmas break. 
That announcement led to heated debate on Twitter and complaints from politicians who wanted the vote to take place before Christmas. 
"In the light of this week's turbulent events, the bishops of the Church of England pray for national unity – and courage, integrity and clarity for our politicians," the bishops said.
"We call on the country to consider the nature of our public conversation. It is time to bring grace and generosity back to our national life.
"At the heart of the Christian message is Jesus' command to love our neighbour. This includes those with whom we agree and disagree – at home, in Europe, and further afield.
"We urge everyone – our political leaders and all of us – to bring magnanimity, respect and reconciliation to our national debate."
They said there was an "urgent need" to recover a "shared vision and identity" to steer the country through its immediate challenges. 
The bishops said that irrespective of the outcome of Brexit, the Church would continue to "continue to support the most vulnerable and share Christ's love with all".
"This is the Advent season. As we reflect and await Christmas in joyful anticipation, we have faith in Christ to show us all the way of hope," they said.