Brian Houston says wife Bobbie never owned Cartier watch in past 25 years, responds to whistleblower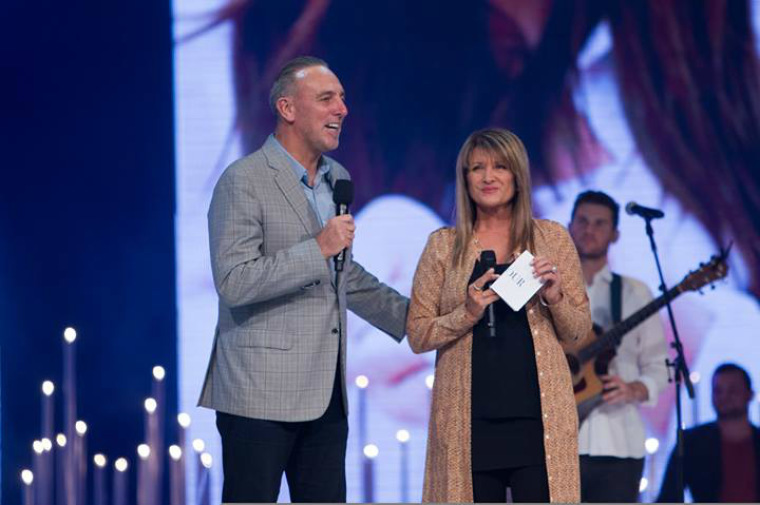 Responding to claims that Hillsong Church splurged thousands of dollars on a luxury Cartier watch for his wife, Bobbie, during his reign as global senior pastor, Brian Houston says she has never "bought, owned, or worn a Cartier watch in the past 25 years."
"Bobbie has neither bought, owned, or worn a Cartier watch in the past 25 years. It is just another lie told under parliamentary privilege. She never has AND NEVER WOULD buy a watch for herself with church finances. Yet another falsehood," Houston, who co-founded the Evangelical church network with his wife in 1983, wrote in a March 14 post on Twitter.
The 69-year-old Houston, set to appear in a California court Tuesday to answer drunk driving and related charges, lashed out days after Australian Parliament Member Andrew Wilkie accused Houston and other church leaders of money laundering, tax evasion and shopping sprees that would "embarrass a Kardashian."
The independent parliamentarian made headlines earlier this month as he released financial documents supplied to him by a whistleblower.
Among the alleged spending detailed by Wilkie are an AU$6,500 Cartier watch for Bobbie, $2,500 in Louis Vuitton luggage, a $2,500 watch for current Global Senior Pastor Phil Dooley, two watches worth $15,000 for Joel and Julia A'Bell, shopping sprees for designer clothes at Saks Fifth Avenue and $16,000 for custom skateboards. Those close to the church's inner circle also benefited from cash gifts, Wilkie contends.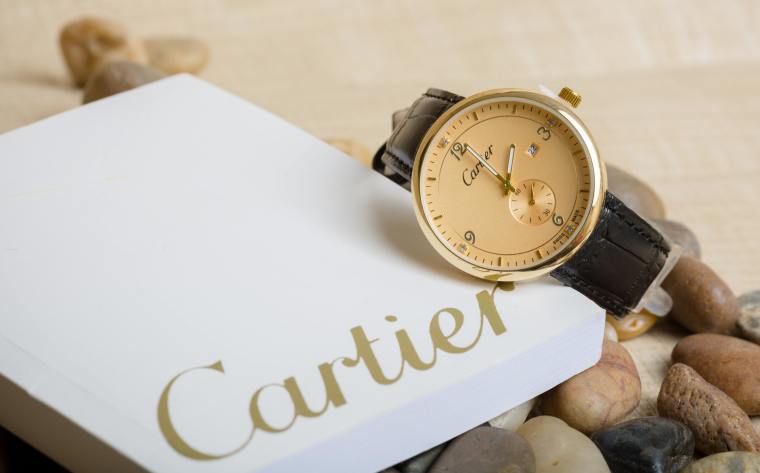 A review of Hillsong Church financial records by The Christian Post shows that on March 10, 2021, Hillsong Church approved an AUD$6,350 expenditure at Cartier Australia to purchase a gift for Bobbie Houston, celebrating the 25th anniversary of the Colour Conference, Hillsong Church's annual women's conference.
Houston also challenged allegations that in 2021, as the world grappled with the impact of the COVID-19 pandemic, four members of his family jetted off with friends to Cancun, Mexico, for a luxury retreat lasting three days and billed the church $150,000 for it.
"Hillsong Church is an international denomination with churches in over 30 countries. Many of Hillsong's ministries are based outside of Australia. It is absolutely false that the Houston family had a holiday in Mexico, financed by Hillsong Church," the Hillsong founder stated in a series of tweets on March 13.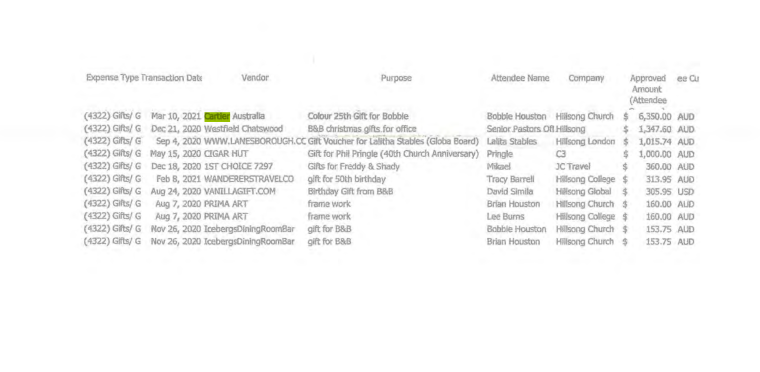 "The facts are there was a global strategy meeting in Mexico which involved senior team members from South America, USA, Europe, Australia, and South Africa. At the time Bobbie and I were based in the USA for a few months and a flight to Cancun from Dallas is less than 2 hrs," he explained.
"It was held in Mexico at the request of Pastor Phil Dooley because he was unable to fly direct from South Africa to USA because of Covid rules. He first needed to be 7 days in another country. The meetings we had were held in a board room each day and a lot was accomplished. Every person who attended was there in their official roles at the church. While there, I also spoke at Hillsong Mexico before returning to the USA," he added.
Houston slammed Wilkie for using parliamentary privilege in publishing the financial documents "to espouse unproven and spurious claims about Hillsong Church that are in the main, either out of context, misleading or false."
"As Global Senior Pastor, my focus was on the all-important ministry aspects of our endeavors at Hillsong Church and I neither had nor wanted any access to the church's finances," Houston said in another tweet on March 11. "The management of all budgets, spending, and expenditure is entrusted by the board, to the General Manager, George Aghajanian with his administrative team, and he is accountable to the board to oversee all financial matters appropriately."