Bridgit Mendler: 'I'm Not Miley Cyrus' Says Rising Disney Star
With a popular Disney sitcom and a budding music career, actress and singer Bridgit Mendler may seem likely a Miley Cyrus repeat. But according to Mendler, that is not the case.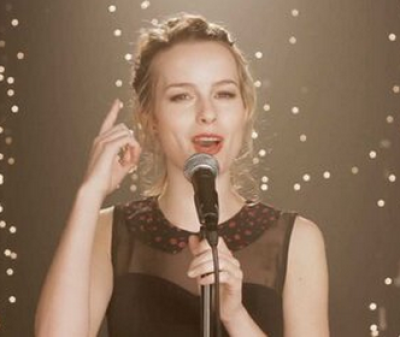 A main character on Disney's "Good Luck Charlie," Medler earned her first acting role in 2004 when she was only 12. Now, at 20 years old, it appears that her career is finally taking off. But with a talent for singing and a popular Disney sitcom, some discard Mendler as another Miley Cyrus.
"I'm not Miley Cyrus," Mendler in a recent interview with the Asbury Park Press in New Jersey. "There may be some similarities but I'm my own person."
Mendler will perform this Sunday at the New Jersey Six Flags. The singer is also working on her first debut album titled "Hello, My Name Is…" Mendler helped to co-write every song on the album.
"It's a compulsion for me," she admitted. "It's also something I really enjoy. I like to create."
Mendler described the albums as personal. The actress has treated the album as her first opportunity to introduce herself as a real person and not just a "machine."
"I really wanted this album to stand on its own," she told APP. "I wanted there to be a balance of sounds on this album. I wanted variety and to just make things really interesting. One point I want to make is that this isn't just something that comes out of a machine. It came out of me. This isn't just something that I'm doing when I'm not acting. I'm really passionate about music. This isn't about product."
Unlike some other Disney stars who got a star on their career when they were about Mendler's age, the "My Name Is" singer says she would like for her music to be more timeless.
"I want to make music that stands the test of time," she said. "I'm just glad I have the opportunity to start with this and I just want to take it as far as I can."