'Bringing Up Bates' Sneak Peek at New Episode: Michaella and Brandon's Wedding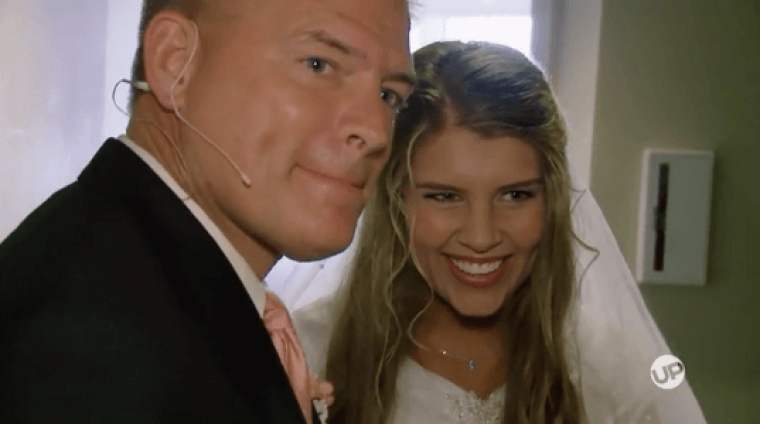 The "Bringing Up Bates" series is back with all-new episodes on UPtv and in an exclusive clip given to The Christian Post, viewers are given a glimpse into Brandon and Michaella's wedding bliss.
In episode 304 of the hit show, the big day that Michaella and Brandon have waited for arrives. After months of planning the Bates family are faced with the bittersweet reality that their daughter will soon be leaving home.
Confronted with having to accommodate 800 guests at the wedding, the Bates clan get everything ready. In the emotional episode set to air on Feb. 4, Michaella and Brandon say "I do" and finally share their first kiss.
Watch below for an exclusive clip of the moments before Michaella walks down the aisle:
Michaela, 24, the eldest Bates daughter still at home, and Brandon, a college student, were engaged last April following their formal courtship. As seen on the show, Brandon surprised his bride-to-be with clues at seven different locations, culminating in the long-awaited proposal at Great Falls, Virginia, just outside Washington D.C.
Since the series first premiered on New Year's Day in 2015, "Bringing Up Bates" has become the highest-rated series in UP's history. The reality series takes a fresh look on the ever-changing family dynamics of Gil and Kelly Jo Bates and their 19 children, aged 2 to 26, and three grandchildren, including the newest addition, baby Carson.
In upcoming episodes, viewers will get to see Michaella and Brandon's wedding and honeymoon destination, and watch Erin and Lawson's budding music careers.
For more information visit TheBatesFamily.com