'Bringing Up Bates' Stars 'Praying for Dear Friends' the Duggars as Molestation Scandal Snowballs
'Bringing Up Bates' Stars 'Praying for Dear Friends' the Duggars as Molestation Scandal Snowballs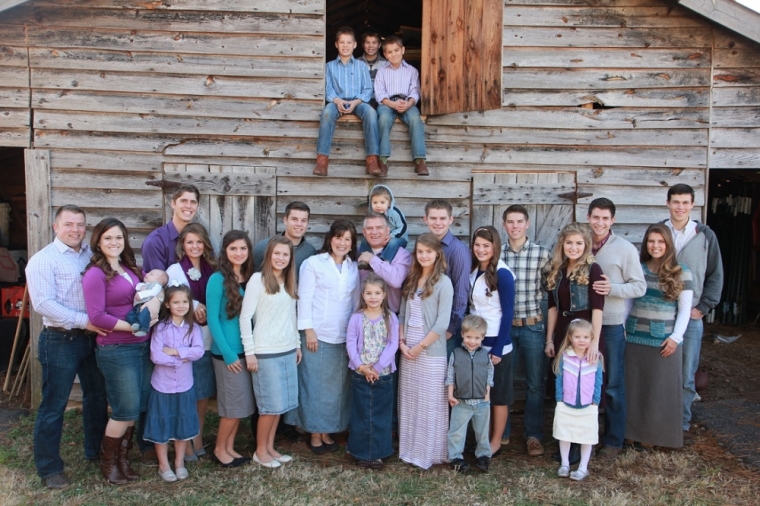 The Bates family of UPtv's "Bringing Up Bates" reality series say they are praying for fellow reality television stars the Duggars of "19 Kids and Counting" as the molestation scandal surrounding Josh Duggar continues to make headlines across the nation.
"We are praying for our dear friends," Gil and Kelly Jo Bates Bates said in a statement, according to Access Hollywood. "We respect their privacy and have no further comment at this time."
The Bates' statement comes after Josh, the eldest child of Jim Bob and Michelle Duggar who also stars on the popular TLC reality series featuring his family, was named in a recently-leaked police report alleging that he had molested five girls when he was 14. It was later revealed that four of Josh's victims were his sisters, one of which was believed to have been five years old at the time.
Since the news broke of the molestation allegations, the Duggars have come under heavy scrutiny from critics who label the Christian family as hypocrites for keeping the incident under wraps. Jill Duggar, however, recently defended her family during an interview with Fox News.
"Some people, I've heard them say, you know, 'You're hypocrites.' Well, if you go back and look at everything people have seen in our lives. … We've never claimed to be a perfect family," said the 24-year-old, who was "improperly touched" by her brother years ago.
She added: "My parents have always actually stated … we are not a perfect family. We are just a family."
In addition to the media backlash against the Duggars, several companies have distanced themselves from TLC's "19 Kids and Counting," including Walgreens, Choice Hotels and Payless.
The future of "19 Kids and Counting" remains in limbo. Despite being one of TLC's top-rated programs, several reports suggest that the network has canceled "19 Kids and Counting" and pulled the show from its summer lineup. TLC however has not commented on this.