British man admits to Islamic-inspired terror plot targeting Christian evangelist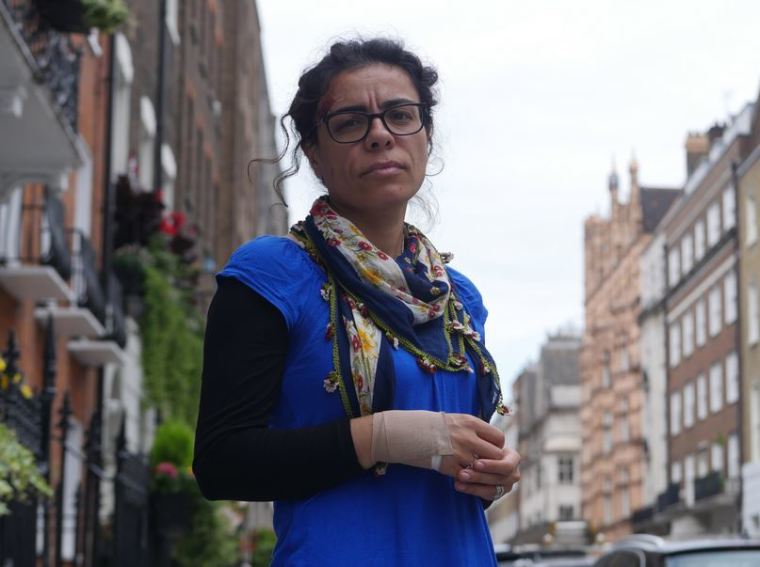 A British man has admitted to plotting the murder of a Christian preacher in an Islamic-inspired terror attack.
Edward Little, 21, from Brighton, England, plead guilty Friday to preparing to commit acts of terrorism in a July 2021 attack on evangelist Hatun Tash at London's Speakers' Corner, a historic site for public speeches and debates since the mid-1800s.
After she was assaulted, abused and harassed by a group of Islamic men for wearing a T-shirt featuring a picture of the Islamic prophet Muhammad, Tash was stabbed by a man wearing Islamic dress in front of police while she was participating in weekly debates at Speakers' Corner, according to the Christian Legal Centre (CLC), which represents Tash.
Video footage of the event shows when officers asked the group to leave, they refused and continued to intimidate Tash. The officers then ordered Tash to leave, and when she refused, they arrested her.
According to the CLC, prior to the attack, the same Islamic group was seen taking part in a pro-Palestinian rally counter-protest in which the group was reportedly calling for "Jewish blood."
Following the demonstration, the group then headed to Speakers' Corner, where Tash was later arrested.
Tash, who critiques and debates the Quran and Islam at Central London's Speakers' Corner, has received £10,000 (about $11,304) in compensation and costs.
In late September, Inspector of the Metropolitan Police Directorate of Professional Standards Civil Actions Unit, Andy O'Donnell, sent Tash a letter formally apologizing for service that fell below the department's "requisite standard."
"I would like to take this opportunity to apologize to you for the distress that you have suffered as a consequence of these incidents," O'Donnell wrote. "I hope that settlement of this claim and this recognition of the impact of what happened will enable you to put these incidents behind you."
After denying the allegations earlier this year, Little admitted the charge and pleaded guilty by video link Friday from jail.
Police arrested Little last September as he was taking a cab into London and had asked the driver if he could stop and pray at a mosque, according to CLC.
In October 2022, police apologized for detaining Tash after she encouraged officers not to hinder another preacher's right to free speech, admitting the department "fell below standards" following two wrongful arrests of Tash.
Two months later, Tash was stabbed in front of police at the same location by a man in a black Islamic robe in broad daylight. 
Tash, who is the director of the ministry Defend Christ Critique Islam (DCCI) and has 700,000 YouTube followers, celebrated news of Little's arrest.
"l am glad that the police were able to act and stop Mr. Little before he harmed me and people around me," she said in a statement. 
The evangelist also said her story "should concern everyone in the U.K." "This story shows that the teaching of Islam is not compatible with British values if it inspires men to attempt to murder Christian evangelists," said Tash. "I should be able to practice my right to preach the Gospel and critique Islam, or anything else that I disagree with, especially at Speakers' Corner, the home of free speech."