Brother of Ariel Castro: 'I Want Him to Suffer, Rot in Jail'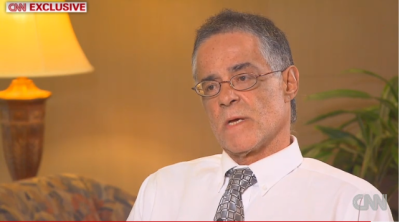 Onil and Pedro Castro, two brothers of accused Cleveland kidnapper and rapist Ariel Castro, 52, who were fingered in connection with their brother's crimes, declared in a heart-wrenching interview over the weekend that their brother is now dead to them.
Last Monday, after nearly 10 years of captive living as sex slaves, Amanda Berry, 27, her 6-year-old daughter Jocelyn and two other women, Gina Dejesus, 23, and Michelle Knight, 32, were rescued from Ariel's house in Cleveland Ohio by courageous neighbors.
The accused Castro is now in custody on $8 million bond and is facing four counts of kidnapping and three of rape. The prosecutor in the case has also vowed to seek murder charges against him for forcing the abortion of several pregnancies.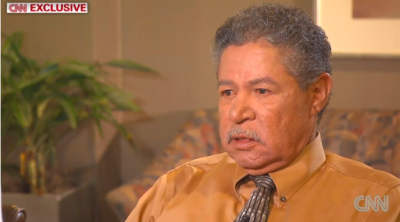 "Monster, hateful," said Onil Castro, 50, of his brother during a recent interview with CNN. Onil and his other brother Pedro, 54, were initially arrested in connection with Ariel's crimes but later released when police were satisfied that they knew nothing about their brother's heinous activities.
"I hope he rots in that jail. I don't even want them to take his life like that. I want him to suffer in that jail to the last extent. I don't care if you even feed him, to what he has done to my life and my family's," said Onil.
"I feel the same way," agreed Pedro.
According to CNN, Onil was traveling by car with Ariel after having dinner at their mother's home last Monday night when they were pulled over by police.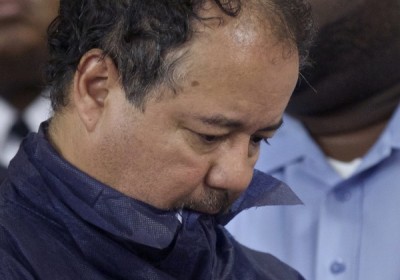 "I said, 'What did you do, run a stop sign or a red light or something?'" said Onil. "He says, 'No, no. I don't know.'"
He asked the police officer what was happening and the only thing the cop said was: "All I can tell you is that you're in for some serious allegations."
Pedro was asleep at home when the police came for him. And he never imagined the arrest had anything to do with his brother.
"I was thinking because I had an open container warrant," he said. "So, I didn't, I didn't know what -- I thought they was taking me in because of that."
Even though the police have cleared Onil and Pedro of any wrongdoing in the case, lives are still reeling from the mix-up. Since their release, they say they have received death threats and they blame everything on their brother, Ariel.
"The monster is a goner. I'm glad he left the door unlocked or whatever he did. Whether he did it on purpose. Maybe he wanted to get caught, maybe time was up. Maybe he was inside too much he wanted to get caught but if he did it that way he shouldn't have went to mama's house and picked me up and put me in a car if he'd known that was gonna happen," said an angry Onil.
When asked what he would say to Ariel's victims, Pedro, the oldest of three brothers, struggled through the emotional interview to find the right words.
"I would tell her that I am sorry you had to go through this," said. "I always thinking about these girls missing. I'm just grateful that they are home and free out of that horrible house. I'd just tell them 'I'm sorry for what Ariel done.'"
Pedro explained that it was especially painful for him, because he was close friends with Gina DeJesus' father, Felix.
"Felix, I known him for a long time and when I find out that Ariel had Gina, I just broke down. 'Cause it's shocking. Ariel, we know this guy for a long time, Felix, and you got his daughter?" asked Pedro. "You go around like it's nothing, you even went to the vigils, you had posters, you give his mama a hug and you've got his daughter captive?"
Onil agreed with his brother and said he wanted justice to be served to the "fullest extent."
"I don't want ever to see anything like that happen to anybody. This has torn my heart apart, this has killed me. I'm a walking corpse right now," said Onil.