Burundi Orphanage Founder Talks Forgiveness for Those Who Killed 60 of Her Family (Interview, Part 1)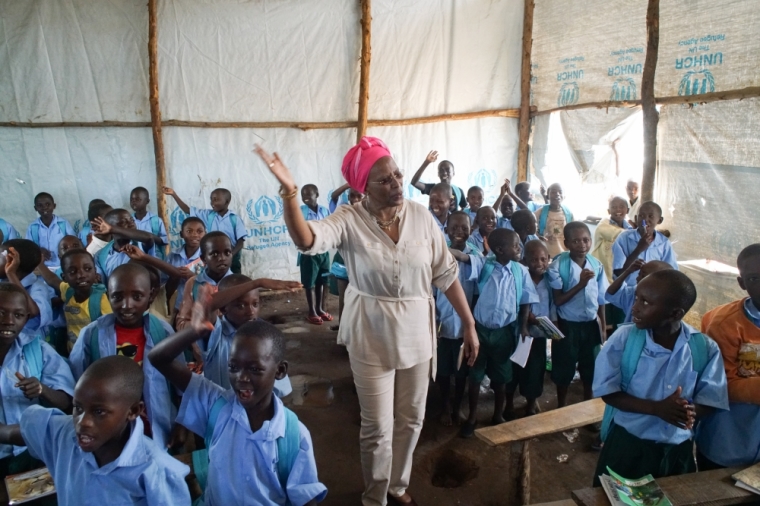 Marguerite Barankitse, a Christian humanitarian worker who rescued tens of thousands of children in her orphanages in the wake of the Burundian civil war, has said that forgiveness must be offered to everyone, even to those that killed 60 people in her own extended family.
Barankitse, who in April received the Aurora Prize for Awakening Humanity, a prestigious award commemorating the 1915 Armenian genocide, told The Christian Post in an interview that amidst all the suffering and the atrocities she has witnessed, she has never given up hope in believing in humanity, and insisted that forgiveness is always possible.
Barankitse founded the orphanage Maison Shalom in eastern Burundi in 1993 as the country's devastating civil war was unfolding, sheltering and saving children from both the Hutu and Tutsi ethnic groups, despite great risks and pressures.
"The history of Burundi since its independence, there have always been massacres," Barankitse told CP.
She recalled that even when she was 16-years-old, she was troubled by the question of why Burundian people continue killing each other, despite most of them being Christians and believing in the same God.
The humanitarian worker said that she became a teacher to stand up and make a difference.
"We are one people, we are brothers and sisters," she said.
"When the war began, big war in 1993, the genocide, I saw atrocities. It was very hard for me, because they killed my family, many people, 60 persons in my family. It was the system that killed my family," she added, accusing politicians of exploiting ethnic tensions in order to fuel the armed conflict.
While over 300,000 people were killed in the 13-year civil war, Barankitse is credited with saving as many as 30,000 orphaned children through Maison Shalom and her peace-building efforts.
"I don't want to give up," the orphanage founder said, noting that she once saw 72 people killed in front of her, but continued to take in both Hutu and Tutsi children.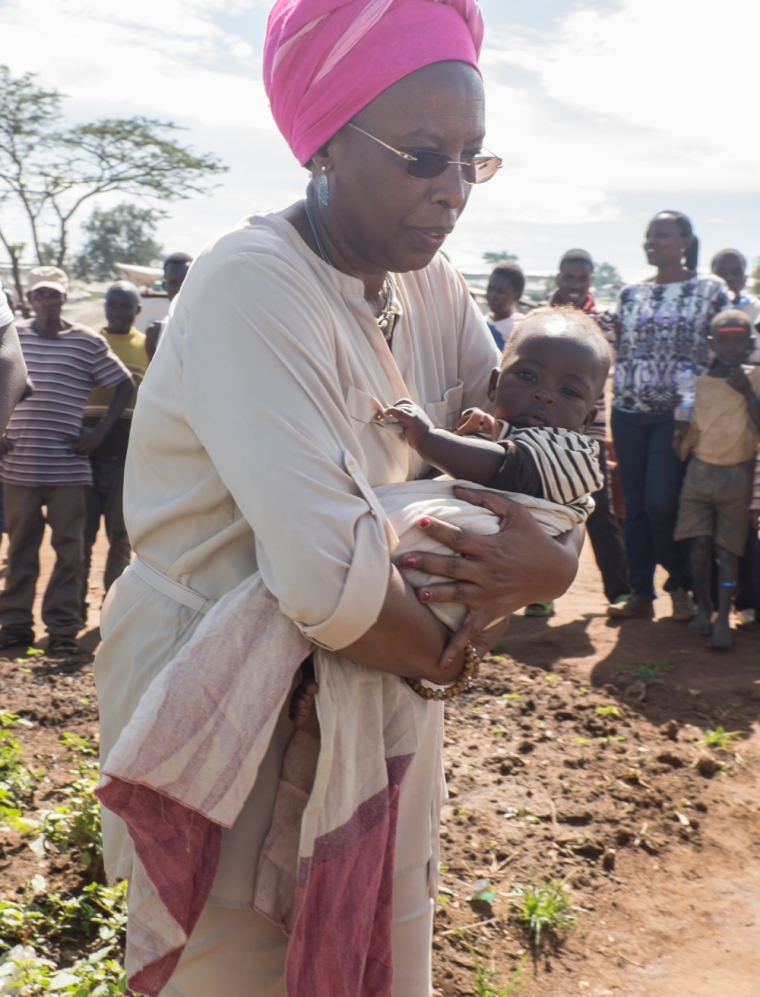 "I want the new generation, Hutu and Tutsi together, who will break this cycle of violence. I will raise them in dignity, and love. When you have conviction, nobody can stop you. I began with few children, 25 children who survived the massacres in the bishops house, and after that I took children during 10 years in the civil war," she added, recalling some of the earliest violent incidents she witnessed.
"I don't want to hate. I want to believe in human beings. For me, even criminals, they are still my brothers, and I will continue to show them the light."
Maison Shalom helped not only shelter, but comfort, educate, and prepare children for a better future despite the war raging around them. Barankitse reflected that a crucial teaching she has tried to awaken in the children, and practice herself, is forgiving those that caused them harm.
"I can't hide that if I was not a Christian, I think I would have committed suicide. But I know that Jesus said on the cross 'Forgive them, they do not know what they do,'" she said, referring to Luke 23:34 in the Bible.
"He (Jesus) promised us 'I will be with you to the end of the world,'" she added.
"I teach children to love, even those criminals, because I do not hate them. I want them to be punished, I want them to go in front of the courts, and they must be judged. But I don't want them to be killed. Even if they are criminals, in their hearts they are still human beings. With love, we can heal the world," Barankitse insisted.
The Christian humanitarian worker said it is important that children see the beauty in life, and the beauty in each person, regardless of all the darkness around them.
"We show them [criminals] that they can be healed. It's why my children, they know that they can turn the page," she added, noting that even though she lost her family, and even though she had to flee to Rwanda in the wake of new unrest in Burundi, she has not lost hope.
"I teach to my children, 'Forgive them,'" Barankitse said.
Beside the orphanage, Barankitse also helped open up a hospital in 2008 that has treated more than 80,000 patients since it opened, Reuters noted.
Her Aurora Prize was presented to her by Hollywood actor and humanitarian activist George Clooney, who said that Barankitse "serves as a reminder of the impact that one person can have even when encountering seemingly insurmountable persecution and injustice."
"By recognizing Marguerite Barankitse's courage, commitment and sacrifice, I am hopeful that she can also inspire each one of us to think about what we can do to stand up on behalf of those whose rights are abused and are in most need of our solidarity or support," he added.
The prize carries a $100,000 grant, and an extra $1 million will be donated to organizations that are helping children.
Despite Barankitse's optimism, the central African nation faces its worst crisis since the last civil war ended in 2006.
In Part Two of the interview, Barankitse talks about her decision to flee to Rwanda, and shares the one thing she hopes Burundi leaders will be able to understand in order to end the war.