Kevin Sorbo, Alan Powell Take a Stand Against Sex Trafficking in 'Caged No More'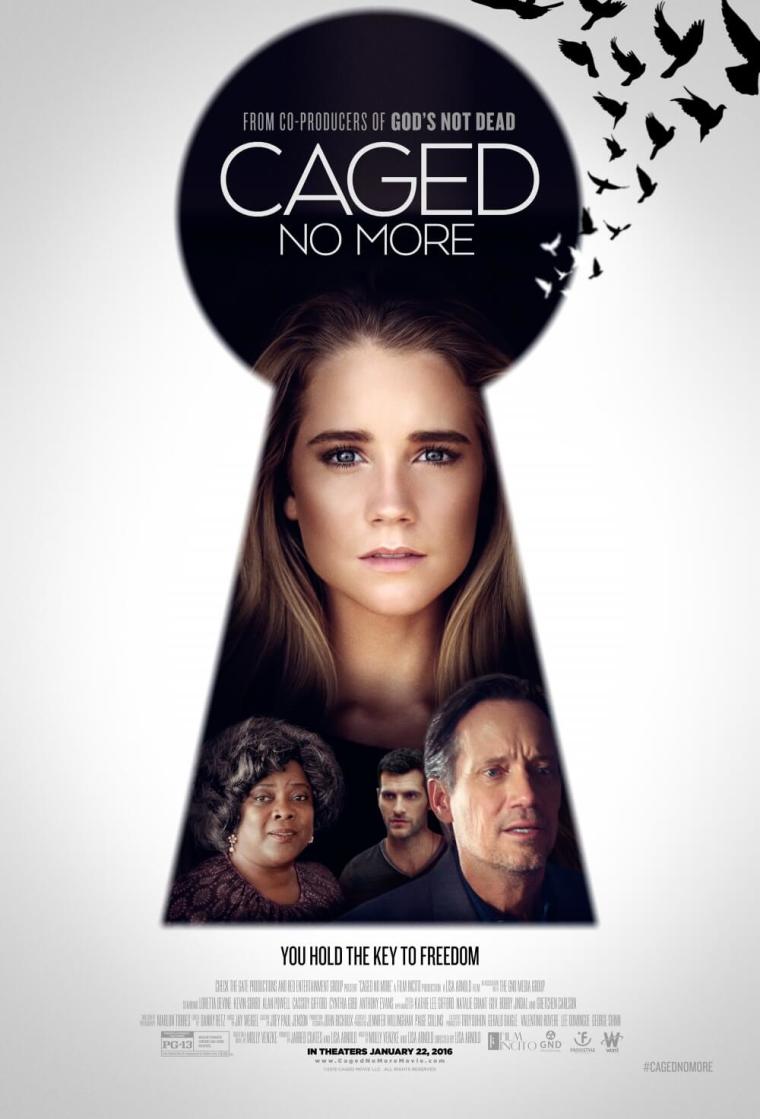 NEW YORK — Actors Kevin Sorbo and Alan Powell who star in the film "Caged No More" reveal shocking statistics about sex trafficking, the world's fastest-growing crime, and how the newly released movie is educating and empowering people to take action and save lives.
"I knew it existed, I didn't know it was to this level. I always thought, 'Oh it's in Asia, it's in Russia, it's in some other country.' [But] not here," Sorbo said about human trafficking during an interview with The Christian Post.  "It's always been there, we're just more aware of it now."
Much like his co-star, Powell also didn't realize how prevalent the horrific crime is.  "I read the script and said, there's no way this really happens," he revealed. The young actor said it really hit him when he was sent articles of human trafficking incidents that happened in his home town just miles away from where he lives.
"Caged No More" is a thriller that is set out to entertain and educate audiences about the dangers of human trafficking. The film stars Sorbo ("God's Not Dead"), Powell ("The Song"), Emmy Award-winner Loretta Devine ("Grey's Anatomy"), and Cassidy Gifford and Anthony Evans with appearances by Kathie Lee Gifford, Gov. Bobby Jindal, Pastor Chad Veach and Natalie Grant.
In a staggering statistic announced on NBC's "Today" show, it was revealed that every 30 seconds someone falls victim to sex trafficking. According to UNICEF, more than a million children are trafficked each year.
Inspired by real events, "Caged No More" is meant to spread awareness about trafficking victims by telling the real life story of Aggie Prejean, a grandmother on a desperate search to find her two granddaughters, Skye and Elle, who were kidnapped by their father.
As the details behind the girls' disappearance begins to unravel, it's discovered their father has taken them overseas to be sold into slavery to settle a drug debt. Prejean enlists the help of the girls' uncle, a well-respected local philanthropist, and his son, Wil (Powell), who's a former special forces soldier. A global hunt ensues, and the team stops at nothing to see the girls safely returned home.
Sorbo plays two roles in the film as twin brothers Richard and Jack DuLonde. Jack is the evil brother who sells his two daughters into the sex trade and Jack is the heroic brother who sponsors their rescue and return.
"The script was interesting to me, Sorbo told CP, noting that his friend, writer Lisa Arnold, was involved in this film as well as his last blockbuster hit, "God's Not Dead."
The passionate actor went on to explain that among the reasons he chose to take on the two roles is because of how widespread and vicious the crime has become. "Just last year at the Super Bowl they broke up a huge sex trafficking ring," the Minnesota native explained. "They brought all these boys and girls into the Super Bowl area to advertise for [fans] to have a good time. They advertised it as massage parlors or whatever they may be, but it was happening right there."
Sorbo prepared for his two roles and shot them consecutively, although throughout the film his two characters were interchanging from scene to scene. 
Spealing about his role as Wil, Powell told CP, "It was fun to prepared for this heroic role although it was such a serious subject matter." The Anthem Lights singer shared that he actually had the opportunity to sit down with the real life hero he portrayed, who's described as a Green Beret freedom fighter who regularly risks his life and goes undercover to rescue young girls and children who are victims of human trafficking.
"To be able to bring awareness to this particular subject I was willing to do anything," Powell continued. "To call this particular film fun is difficult but it was certainly a privilege to be apart of."
jeannie.law@christianpost.com