Caitlyn Jenner says it 'isn't fair' to let trans-identified males compete in girls' sports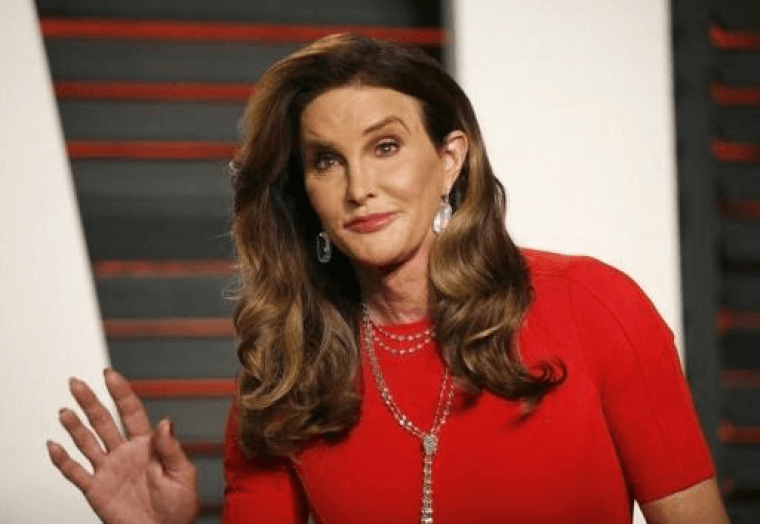 Former Olympic gold medalist and trans-identified Republican candidate for California governor Caitlyn Jenner has come out against allowing biological males who identify as females to compete in girls' sports.
Jenner, who was formerly identified by the name Bruce, was questioned by the entertainment outlet TMZ while walking on Saturday a little more than a week after announcing the intention of running in the California gubernatorial recall election. 
The TMZ reporter asked the former decathlete to weigh in on "legislation in various states to ban biological boys who are trans from playing girls' sports in school."
"This is a question of fairness," Jenner responded. "That's why I oppose biological boys who are trans competing in girls' sports in school. It just isn't fair, and we have to protect girls' sports in our schools."
The TMZ reporter began to ask a follow-up question, inquiring as to whether refusing to allow a person "who now identifies as a girl" to compete in female-only athletic contests was "delegitimizing their identity."  Before the reporter could finish the question, Jenner cut off the reporter, telling him to "have a good day."
Previously, Jenner indicated support for allowing biological males who identify as females to compete in women's sports. 
Upon receiving the Arthur Ashe Courage Award at the 2015 ESPN ESPY Awards shortly after coming out as trans-identified, Jenner acknowledged "all the young trans athletes who are out there given the chance to play sports as who they really are."
In an April 2020 interview with Outsports, Jenner declared that "I think every trans person, if they're into athletics, should have an opportunity to compete and improve themselves." 
According to Jenner: "I think sports is such a great way to learn a lot about yourself. And yeah, I want to. Hopefully, they'll have the opportunity in the future to do whatever they can do. I'm all for it."
Jenner responded to the TMZ interview in a tweet.
"I didn't expect to get asked this on my Saturday morning coffee run, but I'm clear about where I stand," Jenner wrote. "It's an issue of fairness and we need to protect girls' sports in our schools."
Jenner's latest comments come as several states have passed legislation restricting participation in women's sports to biological females.
According to Save Women's Sports, a group that supports banning biological males who identify as females from competing in women's athletics, bills to "protect female athletes" have been enacted in Alabama, Arkansas, Mississippi, Tennessee and West Virginia. Efforts to pass similar legislation in North Dakota and South Dakota have failed due to opposition from the Republican governors.
Jenner joins a crowded field of candidates seeking to unseat Democratic Gov. Gavin Newsom in the recall election. 
Other Republican candidates include 2018 gubernatorial nominee John Cox, former San Diego Mayor Kevin Faulconer and former Congressman Doug Ose. So far, no Democrats have declared their candidacy in the recall election.
On Apr. 26, California Secretary of State Shirley Weber announced that enough signatures were collected to force a recall vote. 
"This now triggers the next phase of the recall process, a 30 business day-period in which voters may submit written requests to county Registrars of Voters to remove their names from the recall petition," Weber said in a statement. "A recall election will be held unless a sufficient number of signatures are withdrawn."
After that phase concludes, the Department of Finance will consult with county elections officials and the secretary of state "to estimate the costs of the recall election" and submit the estimate to the chairperson of the joint legislative budget committee, governor and the secretary of state, according to a frequently asked questions page. 
Once the secretary of state has verified that enough valid signatures have been received, the lieutenant governor is required to call for a recall election to be held "not less than 60 days nor more than 80 days from the date of certification of sufficient signatures."
In the recall election, voters will have the opportunity to decide whether they want to remove Newsom from office before his term expires. Voters who support the recall will then choose which of the declared candidates they wish to succeed Newsom. The votes for potential successor candidates are only counted if the effort to remove Newsom from office receives majority support.
If elected, Jenner would become the first trans-identified individual elected governor in the United States and the first Republican governor of California since Arnold Schwarzenegger left office in 2011.