Calif. Catholic School Won't Fire Teacher Who Came Out as Transgender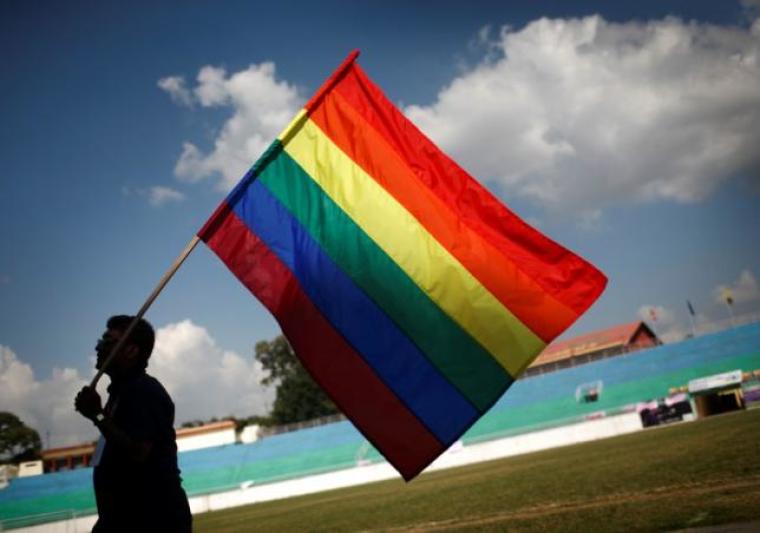 A female teacher at a San Francisco high school for girls came out as a transgender, but the Catholic order that owns and runs the school has decided that the teacher will not be fired but fully accepted as a man.
Gabriel Bodenheimer, a teacher and the English Department chair at Mercy High School will not lose the job, the order of the Sisters of Mercy, which runs the school, announced.
"This is significant for us; we did not take this lightly," said Sister Laura Reicks, president of the 16-state region of the Sisters of Mercy West Midwest Community, according to San Francisco Chronicle. "We feel because of our values, the choice was this, but that didn't mean it was easy."
San Francisco Archbishop Salvatore Cordileone also issued a statement, saying, "Often in such situations a balance must be struck in a way that distinct values are upheld, such as mercy and truth, or institutional integrity and respect for personal decisions affecting one's life."
He said the decision falls within the "legitimate range of prudential judgment," and added that he was "grateful that leadership of the Mercy Sisters spoke to me in advance and explained their reasoning and their plan on how to address the situation. In so doing the sisters strongly affirmed our Catholic beliefs and values and that they and the school do not advocate for policies or causes that contradict these values and beliefs."
"I love teaching at Mercy High School," Bodenheimer was quoted as saying. "For my own sense of authenticity in the classroom, it was important to name myself, to identify myself, to bring the whole self into the aspect of my teaching. It is important to speak to this issue, not to be silent."
A Los Angeles native, Bodenheimer "follows his family's Jewish tradition of faith" and has "confirmed a commitment required of every teacher to honor the Catholic identity of the school," according to the school.
"Because some students and parents, faculty and staff may appreciate having assistance with processing their views regarding the teacher, who identifies as a transgender man, we have arranged for counselors to be available for you this week at the school," Reicks said, according to National Catholic Reporter.
Reicks added, "We also believe the Sisters of Mercy's statement of Catholic Identity for our secondary schools underscores the importance of quality relationships for everyone associated with the school. And, we strive to witness to mercy when we honor the dignity of each person in a welcoming culture that pursues integrity of word and deed."
She emphasized the inspirational impact of Pope Francis' "calls for mercy and his lived example," but also said, "We went to the constitution of the Sisters of Mercy, to our core values, and everything that is part of who we are. It was just obvious that our position is support for the rights and dignity of each person. So, it was an obvious decision for us. We could not have decided any other way. It was not based on anybody else, but who we are as Sisters of Mercy."