Calif. Senate Passes Gay 'Conversion Therapy' Ban; Religious Liberty Threatened, Critics Warn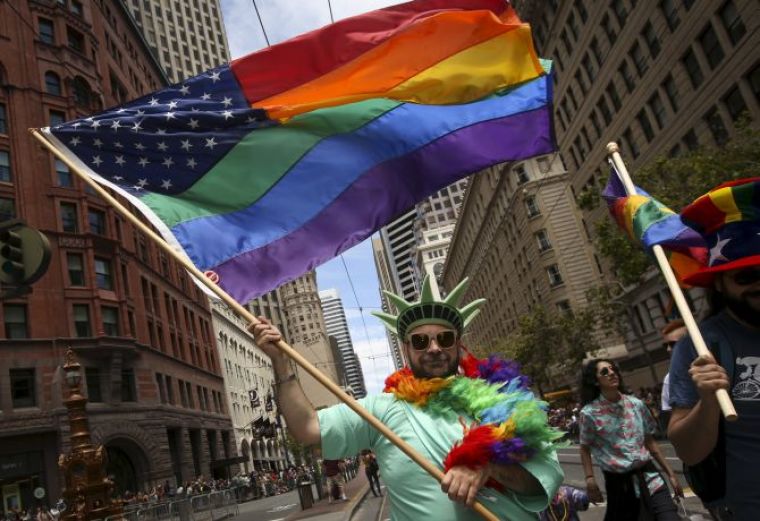 California's Senate has passed a controversial bill that labels as fraud any business or goods that advance sexual orientation change efforts therapy, advancing proposed legislation critics say will curb religious freedom in the state.
In a party-line vote of 25-11 in which no Republicans voted in favor, the state Senate approved on Thursday Assembly Bill 2943, sending it to the Assembly for a concurrence vote.
Democrat Assemblyman Evan Low, sponsor of the bill and chair of the of the California Legislative LGBT Caucus, released a statement Thursday celebrating the vote.
"We as legislators have a responsibility to protect Californians from harmful and deceptive practices. All Californians should be celebrated, cherished, and loved for who they are," stated Assemblyman Low.
Introduced in February and passed by the Assembly in April with a vote of 50-18, AB 2943 seeks to label all sexual orientation change efforts "an unlawful practice under California's Consumer Legal Remedies Act."
"California has a compelling interest in protecting consumers from false and deceptive practices that claim to change sexual orientation and in protecting consumers against exposure to serious harm caused by sexual orientation change efforts," reads the bill in part.
AB 2943 defines SOCE therapy as "any practices that seek to change an individual's sexual orientation," including "efforts to change behaviors or gender expressions, or to eliminate or reduce sexual or romantic attractions or feelings toward individuals of the same sex."
California has already had a ban on SOCE therapy for minors, which was passed in 2012 and has survived a legal challenge. Since then, over a dozen other states have enacted similar laws.
Many have expressed concern over the implementation of AB 2943 should it become law, arguing that its language could be used to go after people and groups opposed to homosexuality for moral or religious reasons.
"AB 2943 is so broadly and vaguely worded. It's hard to predict where this thing will reach. Words like 'goods,' 'acceptance,' 'support' and 'understanding' are the legal equivalent of minefields waiting to blow up," said John Stonestreet and Roberto Rivera.
"For example, if a psychotherapist doesn't try to change a person's sexual orientation or gender identity but is, in the patients' eyes, insufficiently accepting, supportive, and understanding, has he run afoul of AB 2943?"
The editorial board of the Los Angeles Times also expressed concern, noting in an opinion piece published in May that the bill has some potential First Amendment issues.
"[I]t's true that AB 2943 covers only sexual orientation change efforts that result in the 'sale or lease of goods or services' and thus wouldn't affect a lot of religious communications in which no money changes hands," stated the editors.
"But what if a minister urged someone he or she was counseling to buy a book or enroll in a religious seminar that charged a registration fee? Treating that activity as consumer fraud would raise serious constitutional questions."
Free pastoral counseling for those struggling with unwanted same-sex attraction or gender identity confusion may also be deemed illegal under the bill if those seeking it are tithing members of the church, Matt Sharp of Alliance Defending Freedom pointed out.
Read Nancy Pearcey's 4 Reasons Even Liberals Should Oppose Calif.'s Gay Therapy Ban.
Michael Brown, host of the Line of Fire radio program, is calling Christians to civil disobedience if the bill becomes law, saying, "You must choose to obey God rather than man." 
"If you get sued for doing what's right, so be it. If you get arrested, so be it. Great is your reward in heaven! Our brothers and sisters around the world are being exiled or stoned or burned alive or imprisoned or kidnapped for their faith. Surely we can take a little opposition for our faith here in the States."