California Couple Stops Photographing Weddings to Avoid Having to Shoot Same-Sex Ceremonies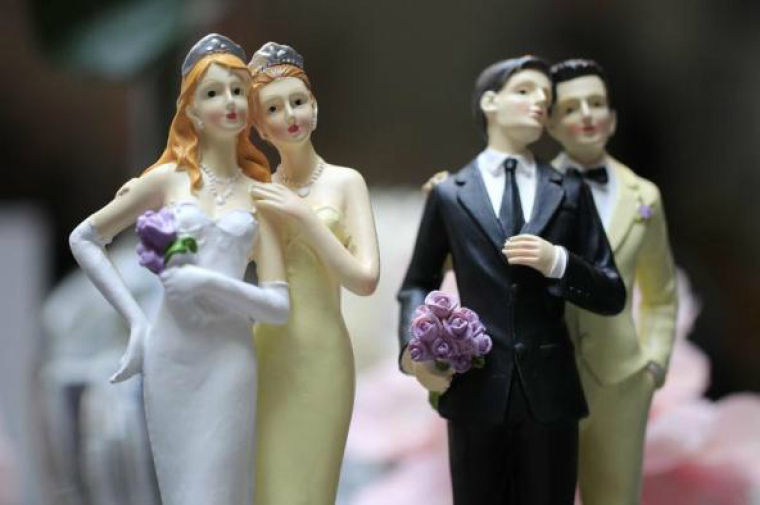 A California photography company has announced that it will no longer shoot wedding photography after gay activists protested against the business claiming it "denied" service to a same-sex couple for their wedding.
Nang and Chris Mai, the operators of the Bay Area-based Urloved Photography, posted to the company's website earlier in November that they'll no longer photograph weddings after they were harassed by LGBT activists for referring a gay couple seeking their service to another photographer instead of shooting the wedding themselves.
The Mais, who specialize in weddings, events and family portraits, say they've had to do away with wedding photography because they don't want to sacrifice their personal beliefs against same-sex weddings in order to abide by California's buisness discrimination laws.
"We have come to a difficult decision that we will no longer be in the wedding photography business," the married couple posted on the company's website Nov. 4. "We are grateful for this experience as it has caused us to think about how our personal beliefs intersect with our business practices."
After T.J. Kelsall posted on Facebook about how Urloved Photography declined to photograph the wedding for him and his partner, Thai Lam, the Mais received a backlash in which they were "flooded with hate calls, emails and accusations that inaccurately depict [their] business."
"Great shots but this company denied me and my fiance, a same-sex couple, from their services," Kelsall's Facebook post states. "Stand up and say something about it."
Although the Mais didn't say it was due to their religious beliefs that they didn't want to shoot the same-sex wedding, they told the couple that "photographing a gay wedding is not the best match for us."
In response to the hateful criticism from LGBT activists, the Urloved Photograpy website statement explained that the Mais felt that referring the couple to another qualified photographer, who has no objection to same-sex weddings, would have resulted in the couple being happier with their photograpgy service.
"Unfortunately, our artistic passion for excellence and personal beliefs were misinterpreted. That was never our intent," the statement says. "It is not photographing a couple who have different personal beliefs that we have difficulty with. We genuinely felt referring this couple to a photographer who does share their personal beliefs would provide them with the best service for their special day. We wanted to connect them with someone who did share their personal beliefs so that they could give them the service quality they deserve."
While it's unclear as to whether Kelsall and Lam threatened a lawsuit, another post by Kelsall indicates that it was acknowledged that their denial of service could be pursued further. Under California law: "all persons are entitled to full and equal accommodations, advantages, facilities, privileges, or services in all business establishments, including both private and public entities."
The state of New York also has a similar law to California's. Earlier this year, a Christian couple was fined $13,000 for declining to host a same-sex wedding on their farmhouse wedding venue.
"They acknowledged that if this were pursued any further it wouldn't fair [sic] well for Urloved Photography," Kelsall wrote. "They understand the law and told us they have decided that in light of their personal beliefs they will be shutting down their business."
Although the gay couple was initially upset with the Mais' decision to not shoot their wedding, Kelsall also wrote on Facebook saying they respected their decision to stop doing wedding photography and asked gay activists and their supporters to stop posting to Urloved Photography social media and Internet accounts.
"[We] consider this issue resolved and would urge you to stop posting on their FB page, Yelp, and any other social media site," the Facebook post states. "Our friends, family, and the LGBT community/allies have all been amazingly supportive and active in helping to bring this matter to light. We must respect that Nang and Chris have decided to shut down their business because of their beliefs. I wish the outcome could have been different but it is what it is."