California Group Suing Banks Funding ISIS' Genocide of Christians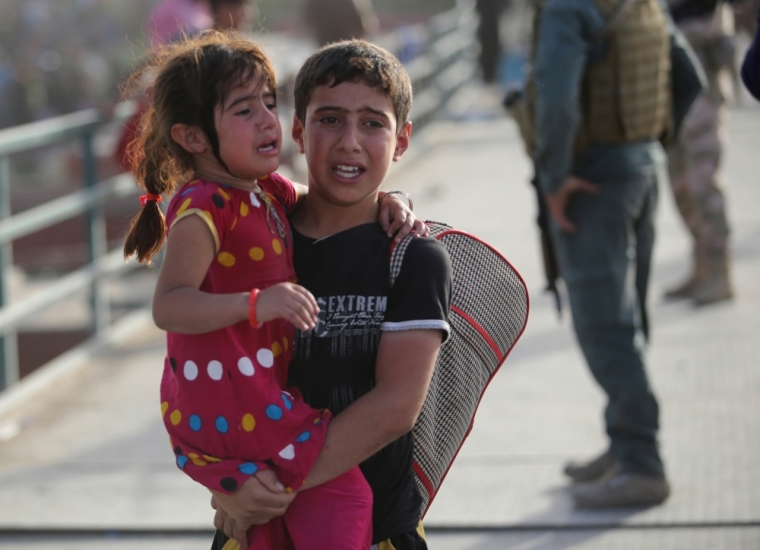 An American nonprofit assisting refugees filed a lawsuit against two Middle Eastern banks and a sheikh on Monday, for allegedly funding the Islamic State terror group's systematic murder and displacement of Christians in Iraq and Syria.
St. Francis of Assisi, an Alameda, California-based group that works with refugees in the Middle East, sued the banks Kuwait Finance House and Turkey-based Kuveyt-Turk Participation Bank and Sheikh Hajjaj al-Ajmi in Federal Court, claiming, "To successfully plan, fund, and carry out the killings of members of [St. Francis of Assis], ISIS relies upon an open, notorious, well known, and formalized system of terrorist financing which incentivizes and incites the killings and displacement of the Assyrian Christians."
"My clients have lost everything," Courthouse News quoted St. Francis attorney Mogeeb Weiss as saying. "They've lost their property, livelihoods, members of families that have been murdered systematically. It's very important, for no other reason than it is so unprovoked, other than religious beliefs."
The 19-page complaint says al-Ajmi, a Kuwaiti-born, Sunni cleric, was behind Twitter campaigns seeking donations that were channeled through the two banks into the hands of terrorists, who target Assyrian Christians with murderous intent, forcing them into refugee camps.
The sheikh was briefly detained in Kuwait after the United Nations and the U.S. government identified him as a fundraiser for al-Qaida's Syrian wing, Al Nusra Front, in August 2014.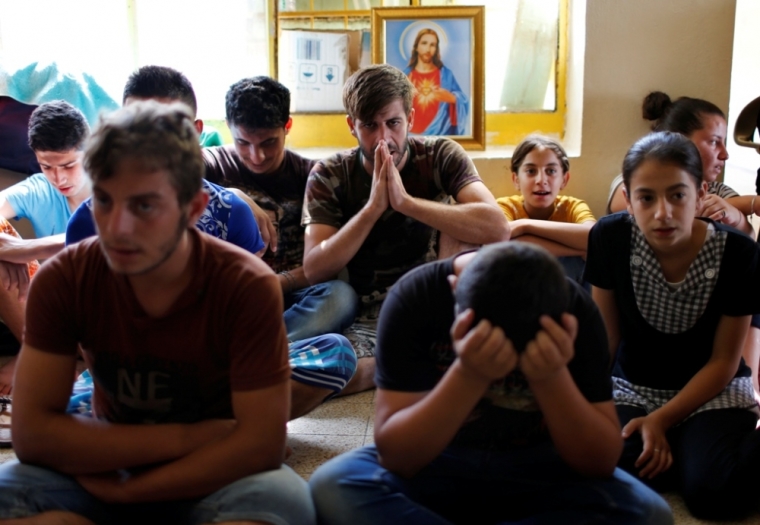 In May, the U.N. Secretary-General's Special Representative and Head of the United Nations Assistance Mission for Iraq, Jan Kubis, submitted a briefing to the Security Council condemning "in the strongest possible terms the continued killings, kidnapping, rape and torture of Iraqis by ISIL, which may constitute crimes against humanity, war crimes and even genocide."
In March, U.S. Secretary of State John Kerry acknowledged for the first time that genocide being committed by Islamic State, which is also known as IS, ISIS, ISIL or Daesh, against Christians and other religious minorities in the Middle East.
IS is an offshoot of al-Qaeda and wants to establish a caliphate in the Levant region and beyond. It has gained control over large swathes of territories in Syria and Iraq, and is seeking to expand its territory. Christians and other minorities are mont its main targets.
The Orlando, Florida, shooting suspect, Omar Mir Seddique Mateen, who who killed 49 people and injured 53 others inside an Orlando gay nightclub on June 12, had been interviewed twice in 2013 and 2014 by FBI agents for alleged "terrorist ties" and swore allegiance to Islamic State during the massacre. He was shot dead by a SWAT team after the shooting.