Calif. parents take kids out of school, protest controversial 'gender-inclusive' sex education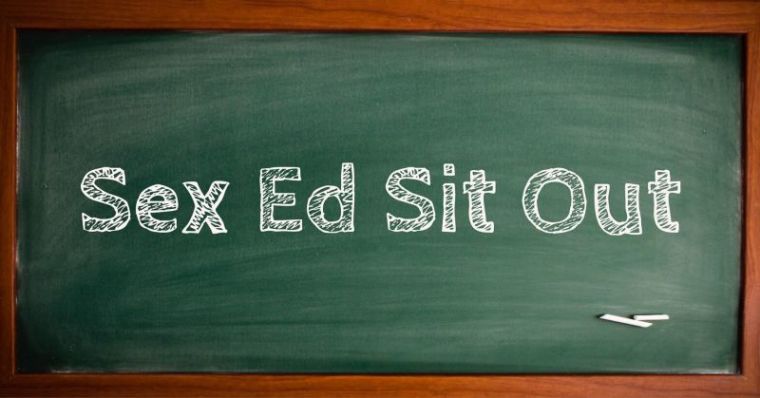 Parents across California kept their children out of school on Friday to protest the state's sex-ed curriculum that supports the belief that some people are born in the wrong body and can change their sex.
Those are just two topics being taught to children as part of the state's "gender-inclusive" comprehensive sex education curriculum and related materials.
Parents in the Golden state are resisting the implementation of the California Healthy Youth Act (AB 329), particularly Comprehensive Sex Education, and many decided to withdraw their children from school on Friday.
In addition to keeping their children home from school, parents across the state gathered at their respective County Board of Education buildings to protest public school system overreach, including the teaching of "gender-fluid theory" to pre-kindergartners, said the Informed Parents of California in a statement shared with CP on Friday.
The group said that AB 329 is a model for other organizations that back these kinds of curriculum materials that sexualize children and promote destructive social change that undermine families.
"We will not tolerate the state's overt attempts to push their extreme and damaging agenda," IPOC founder Stephanie Yates said. "We will not allow our kids to be sexualized in the classroom and our parental rights stripped. We will not allow our children's hearts and minds to be stolen and used for political social experiments and radical activist agendas. We will stop at nothing to protect our kids."
The materials also assert that biological sex is not necessarily determined by DNA but is "assigned at birth," Yates added. 
In California, school officials are being pressured to accept the health education framework under threat of lawsuits from the ACLU and other groups, sources told CP on Thursday, noting that not every school administrator is so familiar with the actual flexibility they have legally at the district level, and schools generally want to avoid negative attention. 
Writing at the Federalist on Wednesday, Mary Hasson of the Washington-based Ethics & Public Policy Center noted that transgender activists are publishing educational materials arguing that puberty is "gender-inclusive."
Activists at Gender Spectrum — a group whose stated mission is to "create a gender-inclusive world for all children and youth" by helping "families, organizations, and institutions increase understandings of gender and consider the implications that evolving views have for each of us" — released a publication earlier this year called "Principles of Gender-Inclusive Puberty and Health Education."
The phraseology "gender-inclusive puberty" and "gender literacy" is rooted in the notion of gender identity, which, although it has never been defined with clarity, holds that both sex can be changed and gender is self-determined and not based in biology. These and other terms are unpacked and explained through a distinct ideological lens and have  been packaged and presented as health education.
"The real goal is to normalize transgender and nonbinary identities and the drastic medical and surgical interventions that 'affirm' them," Hasson explained.
The Equality Act — an update to the 1964 Civil Right Act that on Friday passed the House by a vote of 236–173, with all Democrats and eight Republicans voting in favor of the bill — seeks to enshrine gender education of this type to be taught in public schools couched in protecting students who identify as trans from discrimination, she continued. But even if the federal legislation fails to pass the Senate, the push for this kind of content in educational arenas is advancing, she said.
Another principle of teaching gender-inclusive puberty is that "multiple pathways" exist to becoming adult bodies and the pubertal processes can be suppressed with hormones.
"Puberty is the time of life when a child's body begins developing into adult form. It looks very different for each person … Some young people will start puberty at such a young age that they may be given medication to slow down the process. Puberty can also be delayed. Some young people will experience puberty in a way that does not feel right for their gender and medication can be used to pause that process … Each body is different," the Gender Spectrum material reads.
Teenage girls who take puberty blockers and go on a testosterone regimen are said to be receiving "medical support" that affirms their new path to a masculine-looking adult body.
The material urges teachers not to imply that the only reason bodies change is to produce children and start families.
"In short, trans activists want confused kids to feel good about taking hormones that will render them infertile — before they are legally old enough to order a beer — because 'just as there are many pathways to your adult body, there are also lots of ways of becoming a parent,'" Hasson concluded.
The Principles of Gender-Inclusive Puberty and Health Education from Gender Spectrum is backed by Planned Parenthood, the Gay and Lesbian Straight Education Network, and the flagship LGBT rights organization the Human Rights Campaign.
What children learn about human sexuality at school has long been a bitterly contested subject in American politics. On April 23 last year, Sex Ed "sit outs" occurred around the country where parents withdrew their children from school in protest of sexually graphic school sex-ed resources under the guise of health education.
In collaboration with the California Family Council, parents have been successful at getting several of the recommended sexually explicit books scrapped from the framework but others remain listed. In response, state education officials insisted they were not "mandating" the books that they ultimately removed and that they had become "a distraction."
"The goal is that the curriculum framework be useful," David Sapp, the deputy policy director for the State Board of Education, told KCRA 3 NBC News in Sacramento amid the fallout last Wednesday.
A resource that is still recommended as part of the educational framework for fifth graders is the book, Sex, Puberty, and all that stuff: A Guide to Growing Up by Jacqui Bailey. The book features graphic descriptions of masturbation, sexual slang terms, and shows and a picture of a cartoon boy measuring his genitals with a ruler expressing worry that his penis is shrinking.
When girls masturbate it is "trickier," and it "can take patience to get to know your clitoris," the book instructs.
"Above all, remember that there are lots of ways to show you love someone — having sex is only ONE of them," it reads.