California pastor says large church ignored his family because of disabled child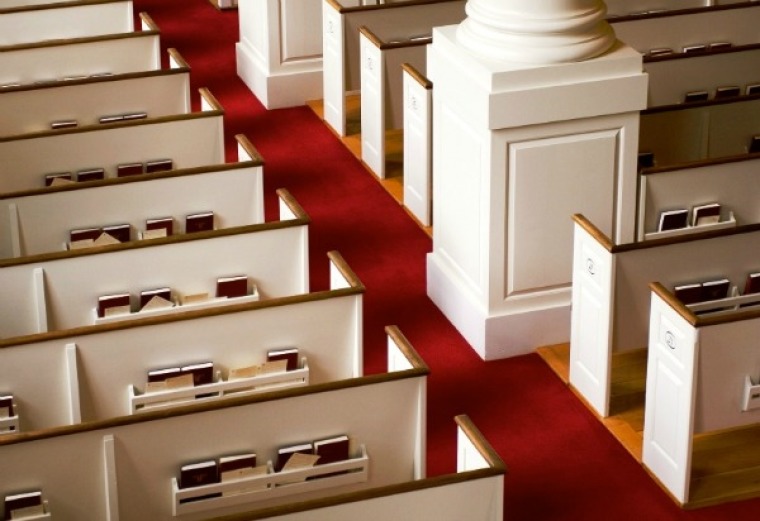 A California pastor shared his family's experience of being ignored at a large church due to one of the children having a disability.
Anthony Kidd, the preaching pastor at Community of Faith Bible Church in South Gate, said the experience happened at a "large church in the suburbs" where he was invited to speak, but did not name the church.
"As we waited several minutes to enter the worship hall, we were surrounded by hundreds of people who were excitedly conversing among themselves. But for some reason, no one spoke to us," Kidd recalled in a blog-post for desiringGod.org earlier this week.
"Maybe it was because we were visitors, or maybe it was because we're a large family of seven, or maybe it was because of something else. Maybe it was because we were different. Different because we had a child who was obviously not typical."
The pastor then shared what one of his five children told him: "Dad, they acted like they didn't even see us."
Kidd said that he has spoken with other families with disabilities who told them that they, too, are often overlooked, even in their own churches.
The pastor said he wants to ensure that no group feels overlooked or rejected at his own congregation because they are different.
"Unfortunately, too many churches have not yet seen the need to be intentional at reaching out to the oft-slighted disabled people among them," he reflected.
"Apart from ADA compliance, some churches do very little, if anything, to show the familial love of Christ to disabled members who long to be a vital part of their local church," he added.
"It's a failure of leadership, but one that can be corrected by seeing the whole body as essential to a God-honoring, Christ-exalting, Gospel-saturated church."
He added that while most church leaders wouldn't deny that the church should be inclusive for all Christians, there's a "glaring gap" when it comes to applying that thinking when dealing with disabled members.
Kidd then made several pleas to pastors, asking them to intentionally seek out those in their congregations who are living with or caring for the disabled.
"Make them as much a part of the congregation as any other group in your church," he said.
"Model compassion for your congregation by spending time with the disabled of your church."
Kidd insisted that no matter how busy pastors already are, they must understand that they cannot "fully glorify our great God if we continue to marginalize those who are the weakest and most needy among us."
Other Christian parents, including Ellen Stumbo, a pastor's wife and mother of a special needs child, have also argued that churches are strongly lacking when it comes to welcoming and embracing people with disabilities.
"My heart breaks as a member of this beautiful church when I see us failing the most vulnerable," Stumbo wrote on her website in 2014.
"When I see our ignorance crush a people group that needs us to come along their side and offer support, rather than judgment, of what we perceive to be a lack of faith."