California Pastor Who Went to Church With Bruce Jenner Says 'Caitlyn Knows Who Jesus Is'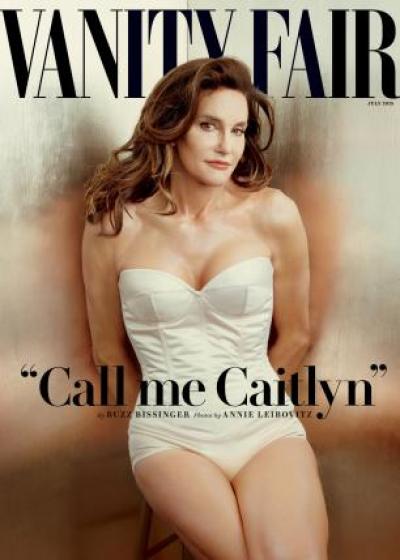 A California pastor who once went to church with Caitlyn Jenner, formerly known as Bruce Jenner, has described the celebrated Olympic athlete as once being a standout Christian who taught him a lot about Jesus Christ. He has also called on Christians not to turn their backs on the LGBT community and instead ask "what would Jesus do?"
Josh Cobia, now a musician and the pastor at Resonate Church in Santa Monica, Californnia, said he first met Bruce Jenner, 65, years ago after being approached by Life Change Community Church pastor Brad Johnson to minister at the nondenominational evangelical church. Life Change Community Church, recently renamed California Community Church and located in Agoura Hills, was co-founded by Johnson and Jenner's now ex-wife, Kris Jenner.
In a recent blog on his website, Cobia recalled once worshipping with America's most famous reality TV family (the Kardashian/Jenners) and noted Jenner as being the most committed to his faith amongst the unlikely clan.
"She was there at church almost every Sunday, sitting in the front row and singing along to every song if he could. She would chat with me before services and make fun of how I wore sandals every day," Cobia wrote.
"She listened with great intent to the sermons at my church. I could tell she just loved being there. Caitlyn was the one in this family who never went out claiming to be a Christian. Her statement was her attendance at church, week after week, Sunday after Sunday."
In April, Jenner, who became a household name in 1976 after winning an Olympic gold medal, shocked the world when he announced in an ABC interview that he was transitioning from male to female, noting God gave him "the soul of a female."
On Monday, the former athlete revealed his new female identity on the cover of Vanity Fair wearing a full face of makeup and a revealing corset which sparked heated discussions, particularly among Christians, about the LGBT community.
Critics like Arkansas pastor Ronnie Floyd, who serves as president of the Southern Baptist Convention, recently called Jenner's life-changing transition to a woman "sad" and he said that the father of six is "broken."
Cobia, who admits he does not know the status of Jenner's faith today, urged fellow believers not to turn their backs on Jenner and the LGBT community and instead do what Jesus would do.
"What's more pressing to me is how the church (my tribe) will respond to Caitlyn. … Jesus wasn't one to turn away from those the world had labeled broken. He was the one who would walk toward them with open arms," he wrote. "Caitlyn knows who Jesus is, and Jesus knows her by name. … I know firsthand that Caitlyn has heard the Good News. And, Caitlyn has taught me more about Jesus."
He continued: "Caitlyn taught me to be bold. Jesus was bold enough to overturn tables at His father's temple; He was bold enough to stand up to the religious leaders of His day and let them know they had it backwards. In the Bible, we see the oppressed overcome the oppressor and the meek become strong. That is the core of the Jesus I know. Jesus came to eat with the people no one would be seen with, to turn the tax collector into an honest man. He came to transform the world."
Jenner recently launched his very own docu-series "I am Cait," which will chronicle his new life as a transgender woman. It is set to debut on the E! network beginning July 26.
"I've tried to explain it this way [to my kids]: God's looking down, making little Bruce. … He says, 'Okay, what are we gonna do with this one? Make him a smart kid, very determined. … And then when He's just finishing He says, 'Let's wait a second,'" Jenner told "20/20" host Diane Sawyer.
"God looks down and chuckles a little bit and says, 'Hey, let's give him the soul of a female and see how he does with that. ... Maybe this is my cause in life. This is why God put me on this Earth — to deal with this issue."