Campaign Seeks to Raise $500,000 for Family of Pastor Andrew Stoecklein After Suicide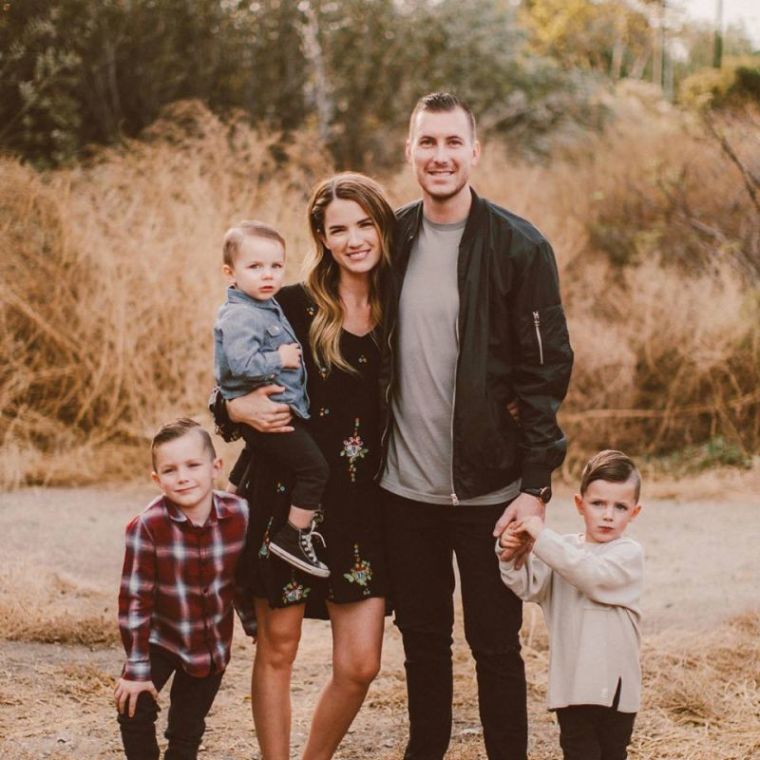 Inland Hills Church in Chino, California, is now seeking to raise $500,000 for the widow and sons of their late lead pastor, Andrew Stoecklein, who died after a suicide attempt at the church last Friday.
"So many of you have expressed a desire to support Andrew's wife Kayla and their three young sons. Launched and managed by the #careforkayla team of Stoecklein family friends and Inland Hills staff, this campaign will provide education costs for the boys, day-to-day expenses for Kayla, and financial security during a very difficult season," a GoFundMe campaign that had raised more than $70,000 in less than 24 hours as of Thursday morning noted.
"Andrew bravely confronted the topic of mental health in his last days, shedding light on illnesses that aren't widely discussed in public or in the worldwide church. Kayla is committed to continuing his story by honoring the man he was, while calling for greater support for pastors in the burdens they carry. It is by their example that we can praise God and provide for their family in the midst of grief," the supporters of the deceased pastor's family added.
The suicide of the late pastor who recently turned 30, has attracted international attention and sparked serious discussions about how mental health is treated in the church.
In a post on the family's blog, God's Got This, which was established after Andrew's father died in 2015 after he was diagnosed with leukemia, Kayla opened up about the devastation she's suffered since her husband's death.
"Every part of me longs to be with you. I can't eat, I can't sleep, I can't function and I feel so lost without you. You were my life. I was so proud to be your wife Andrew. I was so proud to sit in the front row and watch you in your sweet spot on stage. I was always so amazed by you, every single day. You could do anything you set your mind to! You were handy, you made every home we lived in look beautiful inside and out. You were creative, you were funny, you were thoughtful, you were passionate, you had vision, you had charisma, and you were so special. You are irreplaceable Andrew. There will never be another man like you," she wrote.
She also pledged to never stop fighting for his cause.
"I want to tell you that I am never going to stop fighting for you. I will continue to tell our community and our world what an amazing man you were. Your name will be honored and you will be remembered as a hero. You fought the good fight, and I can only imagine the incredible place God had prepared for you when you walked through the gates of heaven," she wrote.
"I can only imagine what it must have felt like to see your dad again, healthy and strong. I can only imagine how much joy you must feel now that you are truly free. I wish I could be there with you, celebrating on the streets of gold. But for now, I will continue to live for you. I will raise our boys to be men of God, just like you were. Your name will live on in a powerful way. Your story has the power to save lives, change lives, and transform the way the Church supports pastors," she added.
In his first message back from a four-months-long sabbatical on Aug. 12, Andrew told his church how he had been falling apart for several months before suffering a mental breakdown in April.
"I was in fear for my life. I thought I was going to die. I was pacing back and forth. I wasn't making sense. Kayla was begging me to go to the hospital. I was refusing. I was refusing to take any medication. I was like 'girl, I got a message to preach on Sunday. I'm not going to the hospital.' And I was just totally whacked out of my mind," he revealed about the fateful April night he was forced to face the truth that he was not well.
He also encouraged his congregation to be more aware of the mental health crisis in America and used the story of Old Testament prophet Elijah to illustrate that mental health is a common subject in the Bible.
"Elijah, he pinpoints the pain. He acknowledges that he is filled with anxiety and depression and suicidal thoughts. And you see mental illness on display. Now that is something that we don't like to talk about much, do we? Especially not the Church. And what's odd to me about that is from cover to cover in Scripture, it's filled with men and women who've struggled with their emotions and feelings and have been honest and we have these Scriptures that have been preserved to read and relate to these feelings and emotions," he said.
Less than two weeks after that message, Andrew attempted suicide at the church and died hours later at a local hospital.