Can Intellect Compete With Sports?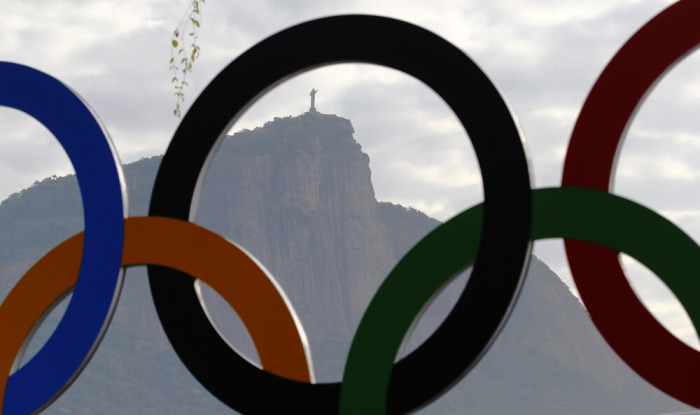 NBC's Olympic coverage featured stirring stories of athletes who, from very young ages, aspired to be Olympians; some even drew pictures of themselves winning gold medals. The Rio Games will likely lead many more children to want to be the next Phelps, Biles, or Bolt, but are such goals a good thing? Of course, very few people are talented or driven enough to achieve those levels of athletic success, but another reason is even more compelling.
Our communities, country, and world, face serious challenges ranging from civil unrest, to environmental decay, to economic stagnation. More than finely conditioned bodies, such problems demand extremely sharp minds. Shouldn't we, therefore, wish that more children would aspire to intellectual excellence, picturing themselves not as famous athletes but as acclaimed authors, accomplished engineers, renowned scientists, and even future U.S. presidents?
We live in a sports obsessed society. The excitement surrounding the Olympics and the impassioned anticipation of the new NFL season provide the most recent evidence. While there's little question that athletics produce many positive impacts for a wide variety of people, there's also good reason to believe that our collective preoccupation with physical performance overshadows our appreciation for intellectual achievement, to the detriment of great human need.
Just a few weeks ago in Rio, while elite athletes from around the world prepared to swim, run, and jump inside the city's impressive sporting venues, many Brazilians stood outside protesting political, economic, and health problems that have crippled the world's fifth most populous nation. That's not to say that the Rio games shouldn't have been held or that we should eschew athletics. We need sports, and we benefit from them, individually and collectively, in a variety of ways, e.g., physical fitness, mental toughness, team-building, and national pride, to name a few. I'm personally thankful for sports because of the great entertainment they offer.
Still, it should give us pause that we spend much more time celebrating athletic accomplishments than we do recognizing intellectual achievements. While a high percentage of Americans probably could answer the questions, "Who led the Cleveland Cavaliers to their first NBA Championship?" (LeBron James), and "Who is the most decorated Olympic athlete ever?" (Michael Phelps), how many of us know the name of even one of the most recent Pulitzer winners or Nobel Laureates?
It's ironic that as humans we pay much more attention to what we're the worst at as a species, physical performance, while we offer much less visible support to the area in which we truly excel, mental acuity. Yes, it is exciting to watch people perform who have extraordinary physical gifts, seeing how much stronger, faster, and more coordinated they are than the rest of us. However, comparing that human prowess to many of our world's other creatures, we can't even compete. Tragic news stories remind us of our relative weakness as unfortunate individuals come out on the losing end of encounters with animals like tigers, alligators, apes, and sharks.
Most importantly, running fast, jumping high, and punching hard aren't skills that will do much to alleviate poverty, curtail corruption, or fight Zika. Solutions to such problems are found not through the exertion of great physical force but by the application of outstanding cognitive capabilities.
Yet, concerns abound about the state of our collective intellect — whether we're making our minds stronger and faster the same way athletes are pushing the envelope of physical performance. For instance: In 2015, SAT scores hit their lowest level in 10 years; some estimate that poor writing skills are costing businesses over $3 billion a year; and many good jobs go unfilled because too few candidates have the requisite skills in science, engineering, and math.
How do we raise the profile of intellectual accomplishment and help reverse these trends? Answers are complex, but here are three strategies that might make a start:
1. Encourage cognitive competition: One of the main reasons sports are so engaging is that we naturally like to pit our skills against others to see who's best. Competition is sometimes part of the academic arena (e.g., debate teams, case analysis contests), but there could be many more creative approaches, particularly in primary and secondary education when students are truly developing a sense of identity and deciding how they will invest their time.
2. Model intellectual appreciation: As suggested at the onset, we are social beings, highly influenced by the actions of others, which is one of the reasons many people play sports. Similar socialization could be more effectively tapped to encourage cognitive development. Parents, especially, need to demonstrate by their own actions that intellectual achievement is important.
3. Celebrate cognitive accomplishment: When a city wins a major sports championship, people take off work, streets are closed, and there's a parade. Of course, that level of celebration is an extreme example, but it should make us consider exactly what we do to celebrate intellectual achievements. Too often they receive acknowledgement that's far below their level of accomplishment, which may discourage the doers and fail to motivate those who might emulate the acts.
The Olympics are now over and young people have headed back to school, many dreaming of what they will accomplish and who they might become. While it would be great to see another Phelps, Biles, or Bolt, it would be even better for our world to have another Einstein, Curie, or King.
David Hagenbuch is a professor of marketing at Messiah College in Pennsylvania and author of the book, "Honorable Influence: A Christian's Guide to Faithful Marketing" (Aldersgate Press, 2016)