5 Rio Olympics 2016 Athletes Who Didn't Win Medals But Still Gave God Glory
The Olympic Games in Rio De Janeiro were about much more than athletes winning coveted medals for their home country for some Olympians. The Christian Post rounded up five Christian Olympians who used their international platform to glorify God even without gold, medal or bronze hardware.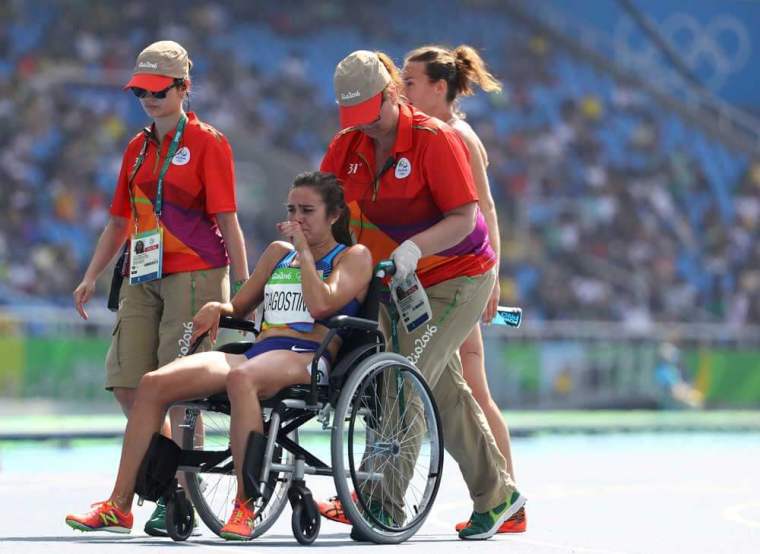 1. Abbey D'Agostino, 24, Team USA Track & Field
During Abbey D'Agostino's first Olympic run in the 5000m race, she managed to tear her ACL, meniscus and strain her MCL. While she missed out on winning a medal, God had bigger plans for an injured D'Agostino who helped her fallen competitor, New Zealand's Nikki Hamblin, finish the race after the pair got tangled in the race.
"The only way I can and have rationalized it is that God prepared my heart to respond that way," said D'Agostino. "This whole time here, he's made clear to me that my experience in Rio was going to be about more than my race performance — and as soon as Nikki got up I knew that was it."
D'Agostino's valiant effort resulted in her receiving a "Fair Play Award" from The International Fair Play Committee (CIFP), with the support of the International Olympic Committee.
The Massachusetts native is a graduate of Dartmouth college, where she made her faith a priority.
"I was involved with a couple Christian organizations at Dartmouth, so I'm looking forward to finding a new church in Boston and making new friends there," she previously told ESPN.
Now that Abbey is an Olympian, she realizes that God has orchestrated her entire journey.
"God has taken me on an unparalleled journey. I feel like I have learned so much through this spring … there have been a lot of ups and downs," she revealed. "But I would not have been able to learn any of the lessons and I would never have reached such a familiarity and understanding of Christ without the way that it's happened. It has been a season of waiting and uncertainty as I recover from injuries. That has really exposed to my heart my relationship with running."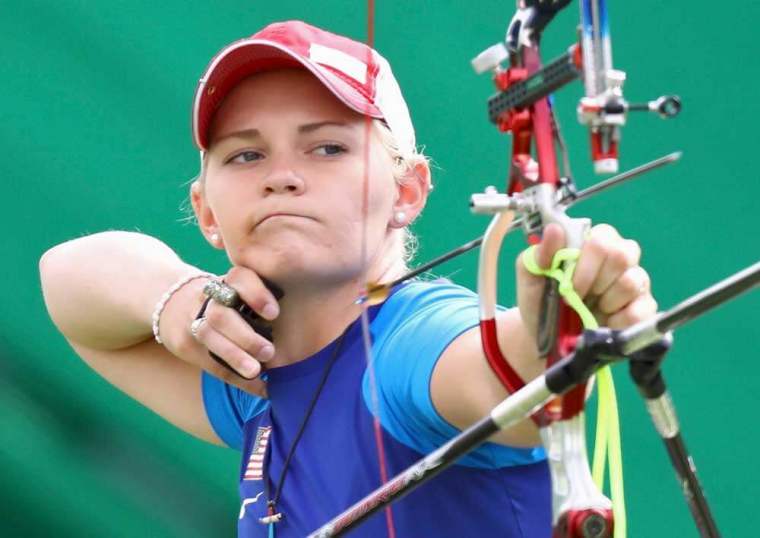 2. Mackenzie Brown, 21, Team USA Archery
Mackenzie Brown's finger sling snapped in the middle of her competition, but the Flint, Texas-native did not give up. Although she was not able to win a medal for her Olympic efforts, Brown believes she is stronger through the experience.
The archer gave God glory after her Olympic journey came to an end.
"My second match may have not gone the way I wanted it to, but I'm stronger for it, and definitely determined to be back on the Olympic stage," she wrote on Facebook. "'Therefore do not be ashamed of the testimony of our Lord, but share with me in the sufferings for the gospel according to the power of God, who has saved us and called us with a holy calling, not according to our works, but according to His own purpose and grace which was given to us in Christ Jesus before time began, II Timothy 1:8-9 NKJV'"
One look at Brown's Facebook page, makes it clear that her faith is an important part of her identity.
"I am an Olympian on the 2016 Archery Team. My passion is Archery, and I serve an awesome God who has blessed me beyond measure," her Facebook biography states.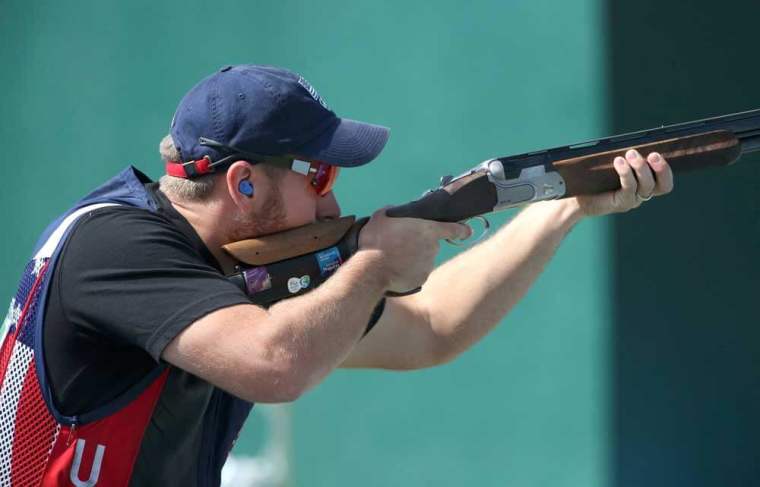 3. Vincent Hancock, 27 Team USA Shooting
After striking gold with medals in the 2008 and 2012 Olympic games, Hancock's didn't get the same shot during the men's skeet competition in Rio. Even though he didn't expect to walk away from the Olympic games without a medal, Hancock is still using the opportunity to glorify God.
"The last couple days have not been what I expected or hoped for, but I know that I am still doing what God has put me here to do. I appreciate every opportunity that I am presented and that is another chance for me to learn about who I am," he wrote in a Facebook message.  "I have had great success at the last two Olympics and I will never forget those times in the podium. I'm already looking forward to Tokyo in 2020 and some other great things I have planned for the next few years."
Hancock ended his message with Psalms 37:4, "Delight yourself in the Lord and He will give you the desires of your heart."
The shooter believes his ability to shoot is a way for him to serve as a witness for God.
"God has given me this amazing ability to do what I do, so I'm going to go out and I'm going to take a hold of it, and I'm going to do it because it's more than just winning a gold," he said. "It's people I can impact in a positive direction on a daily basis through what I do — that would otherwise have no input from a Christian source."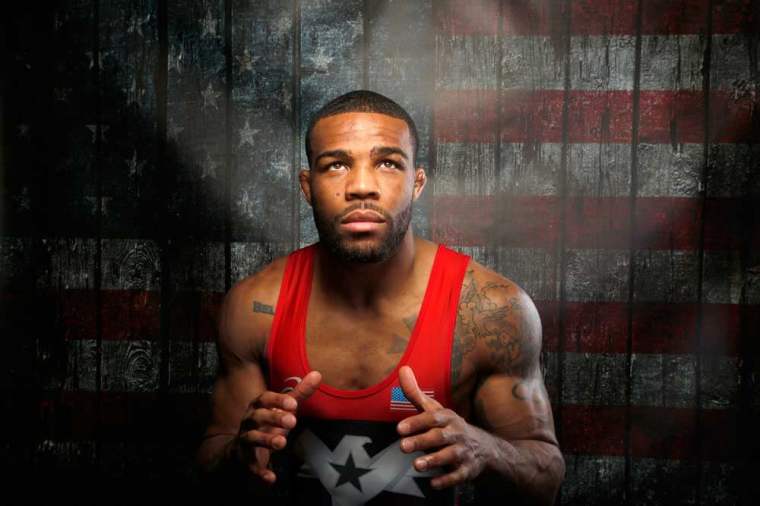 4. Jordan Burroughs, 28, Team USA Wrestling
It wasn't easy for Jordan Burroughs to leave the Olympic games without a gold medal. After winning a gold four years ago and multiple World Championships, the man whose Twitter handle is @AllISeeIsGold left Rio empty handed.