Faith at the Olympics: Rio's Best Kept Secret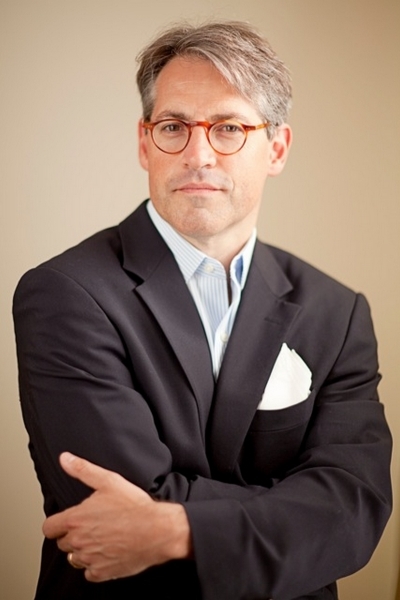 Despite the media's wall-to-wall Olympic coverage, you've likely not heard the best story of all.
We've all heard the story of Eric Liddell, who turned down an opportunity for Olympic gold at the Paris Games in 1924 in order to honor His Savior. It was Liddell who famously said, "God made me fast. And when I run, I feel His pleasure."
Well, this summer in Rio de Janeiro, there's been a whole lot of running, jumping, swimming, and competing by athletes seeking to honor Jesus Christ. Not that you've heard much about it from the "mainstream" media. I spoke about this media blackout with my friend Terry Mattingly, who's one of today's foremost religion journalists. Terry told me, "If these athletes make faith a part of their story, how do you leave out faith when telling their story?" Come to BreakPoint.org for a link to the podcast.
Now, I've already told you the story of super-swimmer Michael Phelps, who reached the pinnacle of sports and found it hollow — and then contemplated suicide. But Phelps found a reason to live when Ray Lewis gave him a copy of "The Purpose-Driven Life," by Rick Warren. Michael's story reminds us of the role that God's people have as bringers of hope and agents of restoration.
There have been many such reminders in Rio. Fiji dominated Great Britain, 43-7 in rugby, earning the island country's first-ever gold medal. Then the winning players huddled and sang, both in English and Fijian: "We have overcome / We have overcome / By the blood of the Lamb / And the Word of the Lord / We have overcome." Then they received their medals humbly — on their knees!
In the women's 10,000 meters race, Almaz Ayana, from Ethiopia, obliterated the previous world record by 14 seconds. Responding to unfounded rumors about cheating, Almaz retorted, "My doping is my training and my doping is Jesus. Nothing otherwise — I am crystal clear."
American swimmer Simone Manuel set an Olympic record in the 100-meter freestyle, becoming the first African-American woman to win gold as a swimmer, the first African-American woman to win a medal in an individual swimming event, and the first American to win the 100-meter since 1984. After the race she said, with tears rolling down her cheeks, "All I can say is all glory to God."
Then there's another inspiring Olympian named Simone — Simone Biles, acknowledged to be the world's greatest female gymnast — and perhaps the best ever. But what's truly inspiring is her story — adopted at age 6 by her grandparents because of her mother's battle with addiction. Now reconciled with her mom, Simone draws strength from her relationship with God and her faith.
Katie Ledecky, who may become the greatest woman swimmer of all time — and who won the 800-meter freestyle by an amazing 11 seconds — says her faith in Christ "is part of who I am."
I could go on and on in this Olympic hall of faith, but I'll leave you with just one more. Champion diver David Boudia says he's well aware of the need to represent Christ with integrity, saying, "If I represent a good God, I need to be that visual representation of him all the time, not just when I feel like it." David tells his amazing and inspiring story from despair to discipleship in his book, "Greater Than Gold: From Olympic Heartbreak to Ultimate Redemption."
It's great to see these "bringers of hope and agents of restoration" compete for the glory of God. But we'd miss the point if all we do is applaud them and then turn off our TVs. We are called to compete for Christ, too. As Eric Liddell also said, "It has been a wonderful experience to compete in the Olympic Games and to bring home a gold medal. But … I have had my eyes on a different prize. … Each one of us is in a greater race than any I have run in Paris, and this race ends when God gives out the medals."
Amen. Now that is a story worth repeating!
Originally posted at breakpoint.org.
From
BreakPoint
. Reprinted with the permission of Prison Fellowship Ministries. All rights reserved. May not be reproduced or distributed without the express written permission of Prison Fellowship Ministries. "
BreakPoint
®" and "Prison Fellowship Ministries®" are registered trademarks of Prison Fellowship