Can You 'Do All Things Through Christ' Even at Your Worst? A Closer Look at Philippians 4:13
Often Misinterpreted Bible Verse, Is Not About God Creating Favorable Outcomes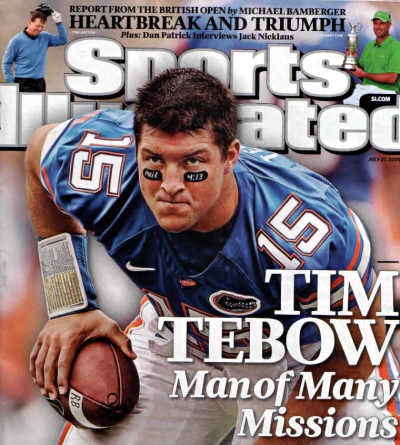 Philippians 4:13 is one of the most quoted Bible verses and apparently a favorite among athletes, but is the popular passage about doing "all things through Christ" affirming a desire for God to provide favorable outcomes, or a desire to be content even when things seem at their worst?
"I can do all this through him who gives me strength" has become a catchall phrase to mean "I can do anything, whatever I feel like doing God is going to give me the power to do it right there," suggests preacher Francis Chan in a sermon excerpt.
However, Philippians 4 shows that the apostle Paul, writing as a prisoner to Christians in the ancient city of Philippi, was speaking of "the secret of being content in any and every situation" — not necessarily about God giving him favorable circumstances.
"I know what it is to be in need, and I know what it is to have plenty. I have learned the secret of being content in any and every situation, whether well fed or hungry, whether living in plenty or in want," Paul writes in verse 12, before revealing the source of his contentment in verse 13: his trust in Christ.
"The purpose of this verse is not to tell you you can be rich," adds Chan, a former megachurch pastor and bestselling author. "The purpose of this verse is to tell you you are rich in Christ. So even if you don't have a penny to your name, you can be content."
Tennessee pastor Bryan Yawn writes that the "true meaning of 'all things' (in Philippians 4:13) might disappoint contemporary Christians," although it shouldn't.
"The actual point is even more glorious than the suburban legend," he adds. "It gets us so much closer to grace. We normally take it to mean something like, 'I can do anything I set my mind to if I simply believe.' That is… I can achieve any personal goal by faith. Get this job. Win this game. Ace this test. But, the verse has little (or nothing) to do with our personal achievement in the face of severe odds. It's not about our achievements at all. It's about Christ's achievement and a constant dependence on him regardless of one's station in life — good, or bad."
Yawn goes on to point out the danger of wrongly applying Philippians 4:13, especially in situations that are not guaranteed to turn out favorably.
"What if you can't 'do' it? What if things don't work out — no matter how much you believe? Your failure might call into question the goodness of God, or the sufficiency of Christ. It robs countless hurting and weak people of the truth here. There is power in weakness."
Yawn suggests that a more accurate application of Philippians 4:13 is for one to believe in the benefits of Christ's life, death and resurrection despite the outcome of personal goals.
"I can fail to achieve my goals and still trust my Savior's love. Or, I can have cancer. Or, I can lose everything. Or, I can be fired. I can 'do all this' because of who Jesus is. It's the unpredictable swings of life (want, prosperity) which Paul was able to traverse by focusing on the work of Christ. This is the 'all things' he has in view here," explains Yawn.
Preacher and author John Piper has previously chimed in on the subject, making similar remarks on the actual meaning of Paul's confession in Philippians 4. He tweeted to his 570,000 followers: "'I can do all things through Christ who strengthens me' (Phil 4:13), like go hungry, get cancer, be killed and go home."
Seminary professor Dr. Ben Witherington calls Philippians 4:13 "the superman verse," because it is sometimes referenced by athletes during high-stakes games (as seen with Tim Tebow, known for writing Bible verses in his eye black during his college football days).
The translation "I can do all things in Him who strengthens me" is not a literal rendering of the original Greek letter, according to Witherington, who writes, "The verb 'to do' is nowhere to be found in this Greek verse."
"The verb 'ischuo' means 'to be able, strong, healthy, valid, powerful'. That's the only verb in this phrase. You have to fill in the helping verb, and the context absolutely doesn't favor the translation — 'to do' as in 'I am able to do all things….' Not at all," the New Testament professor explained.
Witherington's suggested rendering of Philippians 4:13: "I know a humbled state, and I know also surplus. In any and all circumstances I have learned the secret of how to be satisfied, even if hungry and being able also to do without. I am able/strong enough [to endure] all things in Him who empowers me."
Repeating that the apostle Paul was not suggesting that he could accomplish anything "with a little help from the Lord," the Asbury Theological Seminary professor adds of Philippians 4:13, "It is about Paul submitting to God's goals and plan, and God giving him the strength to do so, even when he must endure house arrest (as he did when he wrote this), and hunger, and deprivation."
Calling the "superman" rendering of the Bible verse "all too typically American," Witherington suggests that its popular misinterpretation is bolstered primarily by a reliance on human strength and willpower.
"If we are Christians, Christ is our Lord, and we are bought with a price. It's not about our dreams, our goals, our agendas, and getting God to assist us with them. It's about Christians like Paul doing God's will, working out God's salvation plan, even when it involves suffering, and loss, and hunger, and the like."
Read about another popular, and often misinterpreted Bible verse and its true meaning: "Jeremiah 29:11 Is Not About 'You;' Frequently-Quoted Bible Verse Often Misinterpreted".