Canadian Island Offers Abortion Access to Deal With Declining Population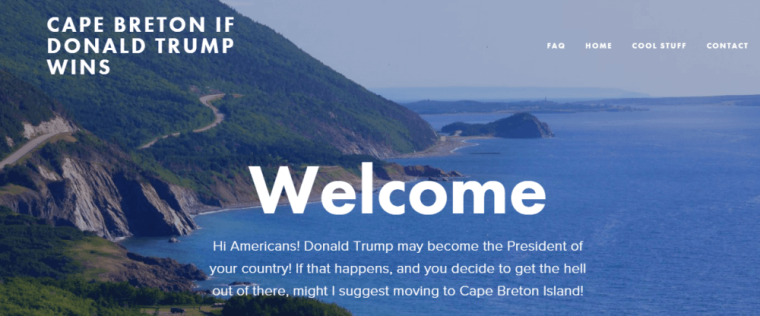 A website created to encourage Americans to move to a Canadian island if Donald Trump is elected president, is offering abortion access to entice immigrants.
Known as "Cape Breton If Donald Trump Wins," the site says that Americans who do not want Trump to become president should go ahead and make plans to move to Cape Breton, which is part of Nova Scotia.
"Start now, that way, on election day, you just hop on a bus to start your new life in Cape Breton, where women can get abortions, Muslim people can roam freely, and the only 'walls' are holding up the roofs of our extremely affordable houses," reads the website.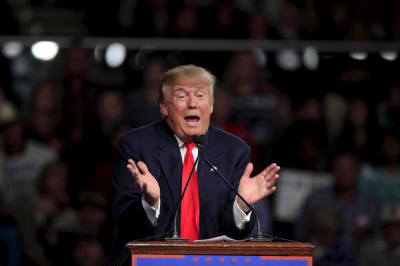 Elsewhere on the site, it notes that one of the reasons Cape Breton wants Americans to move to the island is a declining native population.
"Our population is shrinking. A slow economy, in combination with out-migration has us on an unsustainable path," noted its FAQ page.
"The truth is we welcome all, no matter the ideology. We have a beautiful island, a friendly people, a rich culture and a bright future. Join us here on Cape Breton Island!"
Mary Tulle is CEO of Destination Cape Breton, an organization that serves as the official association for the very important tourism industry for the island.
In an interview with The Christian Post, Tulle noted that while DCB was not officially tied to the "Cape Breton If Donald Trump Wins" site, "the significant number of inquiries for information on Cape Breton [from the website,] we are [now] providing support to respond to the inquiries."
"I feel the website is a reflection of how the resident who developed it and posted it feels about his home," said Tulle.
"The images he used to promote Cape Breton accurately reflect our beauty, culture and culinary as a tourist destination. Tourism is one of our primary industries."
Tulle also told CP that there is nothing unprecedented about Americans coming to Cape Breton, since "Americans come here every year and have for a very long time."
"I think that more Americans are learning about Cape Breton Island as a result of the website and perhaps some / many will visit our beautiful place," added Tulle.
According to the Canadian Broadcasting Corporation, the site was created by Rob Calabrese, a radio station announcer.
"The site has already drawn more than 30,000 visitors. Some people have sent Calabrese serious inquiries," reported the CBC.
"A third of readers also clicked the link to the island's official marketing website, hosted by Destination Cape Breton."
The appearance of the tongue-in-cheek site comes as Trump continues to poll strong numbers against his Republican primary opponents.