1,000 Gather at Prayer Vigil for Canadian Pastor Sentenced to Life in North Korean Prison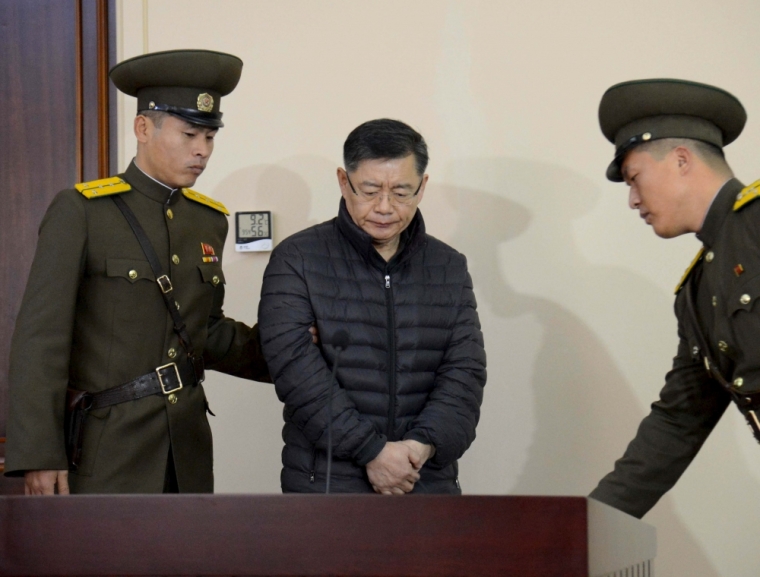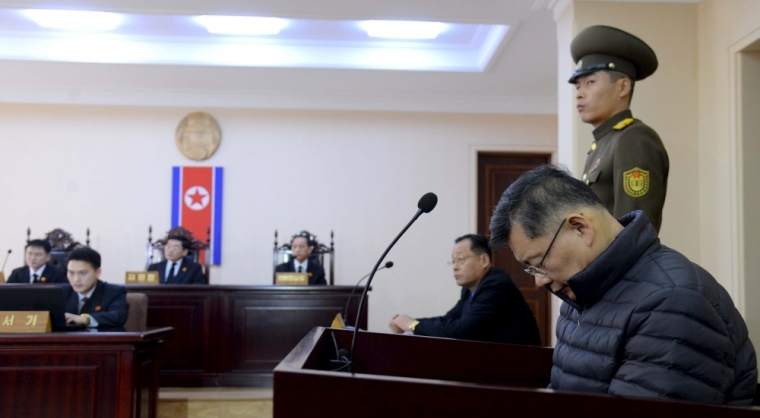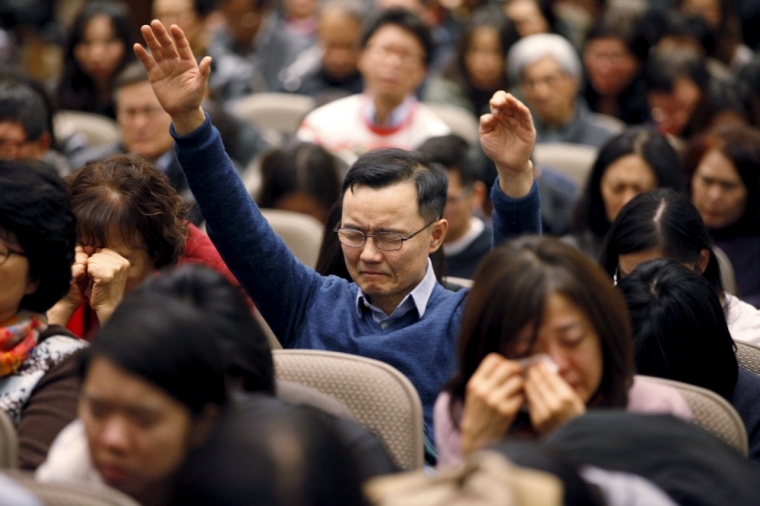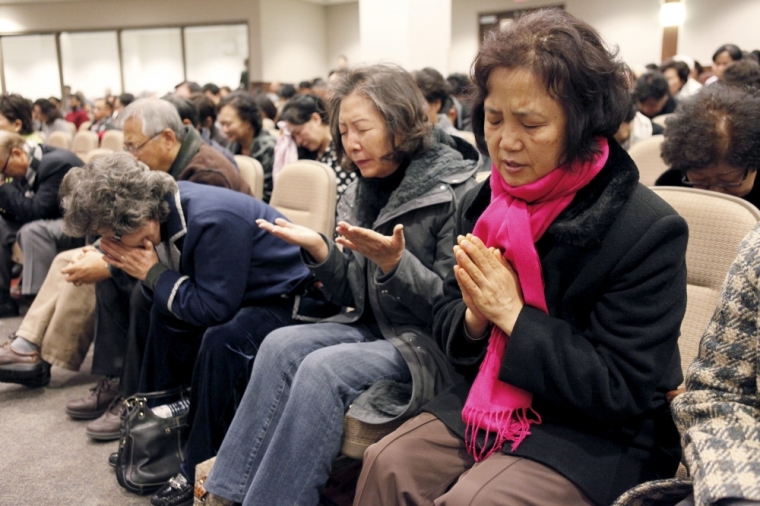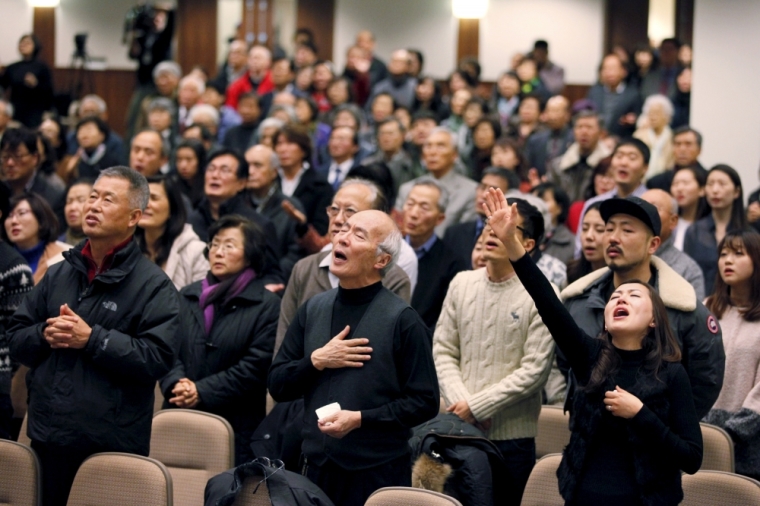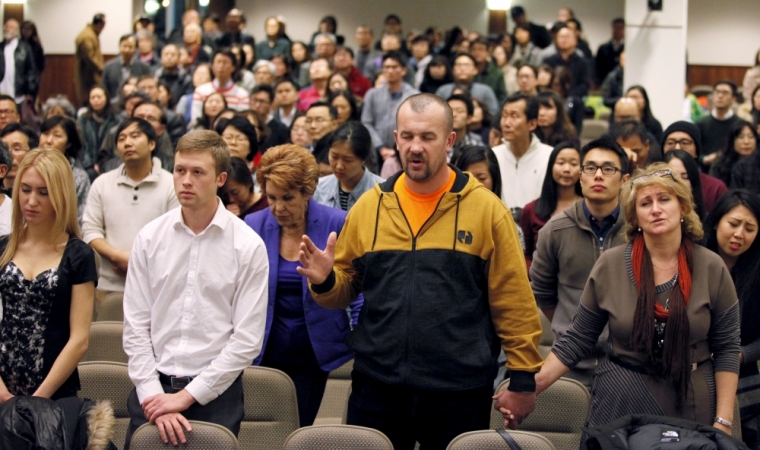 View Photos
Over 1,000 supporters recently gathered at the Toronto church of Pastor Hyeon Soo Lim on Sunday to offer their prayers and support after the pastor was sentenced to life prison by a North Korean court.
The prayer vigil took place at Light Korean Presbyterian Church in Mississauga, outside of Toronto, where the Rev. Jason Noh told visitors that despite his harsh sentence, Lim is in "really good spirits."
"He's in really good spirits [...] apparently, he's at peace," Noh added to the crowd of supporters.
Last week, Lim, who has been detained in North Korea since February, was sentenced to life imprisonment and hard labor under accusations that he committed crimes against the Communist regime.
A statement released by the government-controlled KCNA media station stated that Lim was guilty of "[committing] anti-DPRK religious activities, [conducting] false propaganda among overseas Koreans, and [taking] active part in the operation of the U.S. and (a South Korean) conservative group to lure and abduct DPRK citizens [...] in their programs for 'aiding defectors from the north.'"
Following Lim's sentencing, Light Korean Presbyterian Church's spokeswoman, Lisa Pak, called on Prime Minister Justin Trudeau to take an active stand in fighting for the pastor's release.
"We would love for the Trudeau government to let us know that they're on the case and they're doing due diligence and they're doing everything they can," Pak, who also serves as a spokeswoman for the Lim family, told CBC News in a statement.
"If they can give us their assurance, we're fully supportive of their efforts that they would address this issue and make it a high priority," Pak added.
The church also announced during the Sunday prayer vigil that Lim had successfully gained access to the Canadian consulate in North Korea, and he had been able to communicate with two Canadian diplomats following his sentencing.
Pak told the Toronto Star that Lim's family is "relieved that he's been able to have access by Canadian officials, not just North Korea saying he's OK."
François Lasalle, a spokesman for Canada's Department of Global Affairs, said in a statement that North Korea is violating the Vienna Convention on Consular Relations by refusing to allow Canadian officials to meet with the pastor on a regular basis.
"Mr. Lim has been in detention since February and despite repeated requests, Canadian officials have not been able to meet with him to verify his health and well-being. The trial was our first opportunity to see him. This is a serious violation of the Vienna Convention on Consular Relations and the right of states to have consular access to their citizens," Lasalle told The New York Times in a recent interview.
Pak added to CNN that Lim remains faithful despite his grim sentence.
"He knows that our congregation is praying for him. He wants us to know that he's doing okay," the spokeswoman told the media outlet.