Candace Cameron Bure 100% Open to Same-Sex Topics on 'Fuller House'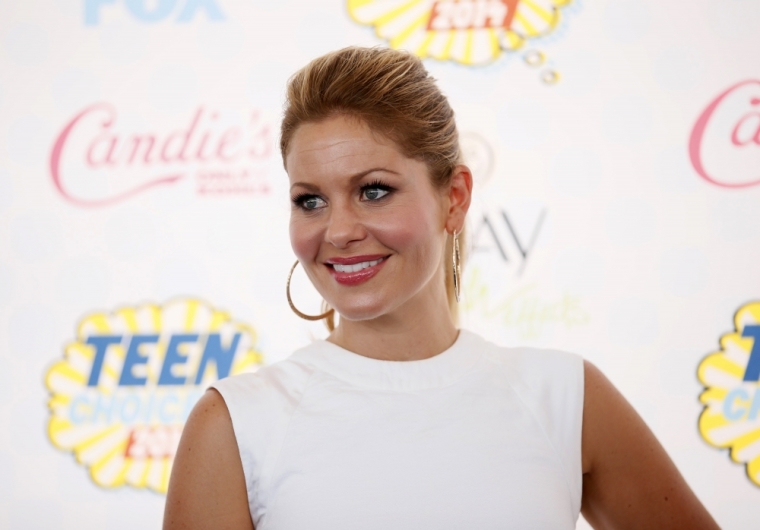 "Fuller House" star Candace Cameron Bure says she's open to having LGBT topics featured on the new show.
During a Television Critics Association panel discussion held in Los Angeles earlier this month, Bure, along with co-stars Jodie Sweetin and Andrea Barber, and executive producers Jeff Franklin and Robert Boyett, talked about the possibility of integrating LGBT-related issues into the plotlines. Franklin said, however, that the series would first feature an episode about same-sex marriage, according to Deadline.com.
Being an outspoken Christian, Bure was pressed by reporters about her support for religious freedom following two televised disagreement she had with "The View" co-host Raven-Symoné over Christians' right to not participate in same-sex ceremonies by providing wedding cakes and flowers, and in defense of a public high school football coach's right to pray with student-athletes after games. 
"I'm always defending religious freedom, and that's what I was talking about on "The View," I didn't describe my personal feelings about that."
"I'm an actress on a television show, and I support all things that we go through as human beings and would love all our characters to explore whatever issues that are current in our culture and our society today," she added. "And I'm 100 percent on board with that."
Some people are perhaps shocked by Bure's welcoming response because when she's not on the set of "Fuller House" in Los Angeles, Bure is on the East Coast as a voice for conservatives on "The View."
The Christian Post reported on Bure and Symoné's debate back in July in which the former argued in defense of Oregon bakers Aaron and Melissa Klein who were ordered to pay $135,000 to a lesbian couple for refusing to bake a cake for wedding ceremony.
"[The bakery] didn't refuse to bake the cake because of [the couple's] sexual orientation," she said. "In fact, they baked cakes for them previously. They had a problem with the actual ceremony because that — the ceremony — is what conflicted with their religious beliefs. They are saying that they stand for marriage between a man and a woman."
Although Bure did not make it clear what her specific beliefs were concerning same-sex marriage, her brother, Kirk Cameron, has publicly stated that he is not in support of it.