Candace Cameron Bure and Cast of 'Fuller House' Win at 2016 Teen Choice Awards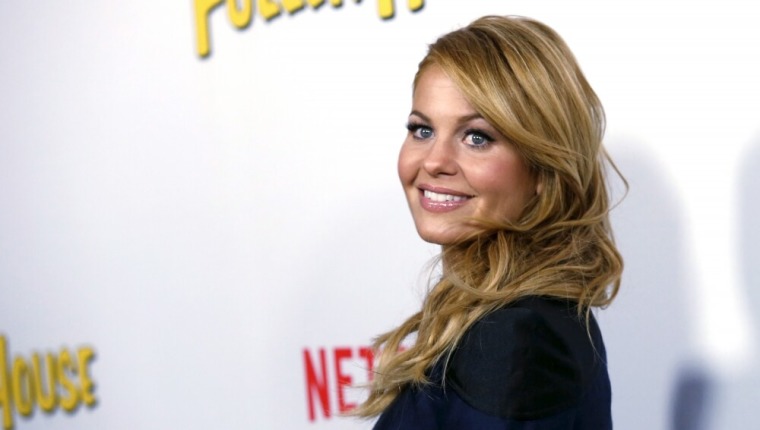 Candace Cameron Bure and her TV family won big at the Teen Choice Awards over the weekend for their hit Netflix spinoff "Fuller House," receiving an award for "Choice TV Comedy."
"We are here because of you, because you have kept us on the air for 30 years, so we thank all of you. We thank you parents, we thank your grandparents, and we wanna thank our TV parents because we would not be here without John Stamos, Lori Loughlin, Bob Saget and Dave Coulier," Bure said during her acceptance speech.
"You guys have been amazing for us, and it all started with the creator of 'Full House' and 'Fuller House,' Jeff Franklin."
Bure also shared pictures from the award show with her 1.8 million followers on Instagram.
"Fuller House" made its season one debut on Netflix on Feb. 26 with 13 episodes that reunited most of the original "Full House" cast. The sitcom spin-off recieved a lot of heat from evangelicals who were hoping Bure's Christian values would play more of an influence in the show's content.
"Fuller house" is centered around Bure's character, DJ Tanner, who is a recently widowed mother of three boys. Her sister Stephanie offers to move in and help her raise her sons, and Kimmy, her best friend, also moves in with her teenage daughter Ramona.
The 13 short episodes take viewers on a ride of family, motherhood, the party life and dating.
Although family focused, there is a lot of reference to alcohol and crude humor. Bure's character is also eventually caught in a love triangle, which has the actress locking lips with multiple men quite often.
Bure's Facebook page during the debut period of "Fuller House" showed evidence that some of the actress' fans were taken back by "Fuller House" and the heavy adult content.
Not everyone shared in the disappointment, however, with many others celebrating the show and reminiscing about their childhood. Those particular "Fuller House" fans also blasted the critical Christians for making everything in the show a big deal.
In the past, Bure also has addressed critics who've bashed her for not being their idea of "Christian enough."
"'I'm too religious, I'm not Godly enough, I'm too thin now, I'm not very humble, I've had too much plastic surgery, My brother Kirk is a better Christian than me, I'm too worldly, I'm too conservative, I'm not modest enough, I'm a show-off.' Those are just a few of the types of comments I get no matter what I share, what photo I post or what I say," she said in a blog posted in 2014.
To see clips of the 2016 Teen choice awards and a complete list of the winners visit teenchoice.com