Candace Cameron Bure Follows These 8 Diet Tips and Is More Fit Now Than Ever
Candace Cameron Bure Follows These 8 Diet Tips and Is More Fit Now Than Ever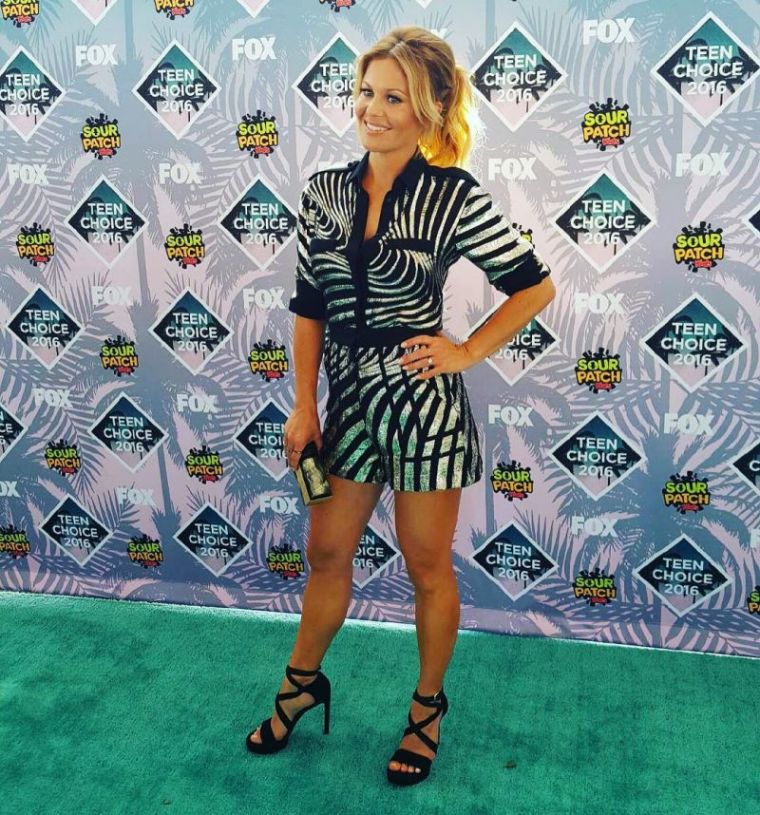 At age 40, "Fuller House" star Candace Cameron Bure says that she's more fit now than ever — even compared to the time she played teenager D.J. Tanner on the hit '90s sitcom "Full House."
"I'm more fit today at 40 than I've ever been at any other time in my life," she recently told Cosmopolitan. Here are Bure's eight eating tips for getting so fit:
1. Eat mostly plants
Bure adheres to a mostly vegan diet, but she does eat eggs, and sometimes fish. The actress says that her diet is key to maintaining her television-ready physique.
2. Eliminate dairy, refined sugars, and white flours
While Bure isn't a dietician, she says, "They're just not good for you."
3. Eat carbs before you work out and eat protein after
Sometimes Bure does 30-minute to one hour workout sessions alone, or she'll go for nearly two and a half hours with her New York-based trainer. In both instances, she eats carbs, like grains, before the workout, and after the workout a protein snack or meal to promote muscle recovery.
4. Stick with what you like
This isn't what people might think. The "Fuller House" star says that she knows how her body reacts to different foods, and is no longer interested in too much variety. "I have the things I know I like to eat, and I just kind of stay within those recipes," which include protein shakes for breakfast, and restaurants that serve meals she considers to be healthy, including quinoa with kale, tofu, tuna fish, beets, or carrots.
5. Stop eating before you're stuffed
The actress advises to eat until satisfied, and not full, especially when at restaurants. "You can always take the rest of your food to go," and have a little a few hours later.
6. Find a partner who eats just as healthy as you do
Bure says that she and her husband eat very similar things. So they'll cook dishes that they both like to eat and prepare something different for the children.
7. Plate your home-cooked meals instead of feasting family style
It's important to Bure that her family eats together often, and instead of eating "family style" using platters, the meals are plated, which she says takes the guesswork out of portion control.
8. Follow the rules 80 percent of the time
Bure admits that she sometimes indulges in a good dessert. "To say I never have dessert would be a complete lie." Acknowledging the hard work of a cook, she says, "I would never turn anything down that someone's cooked."