Candace Cameron Bure on Las Vegas Massacre: God's Not Surprised by Evil, Take Heart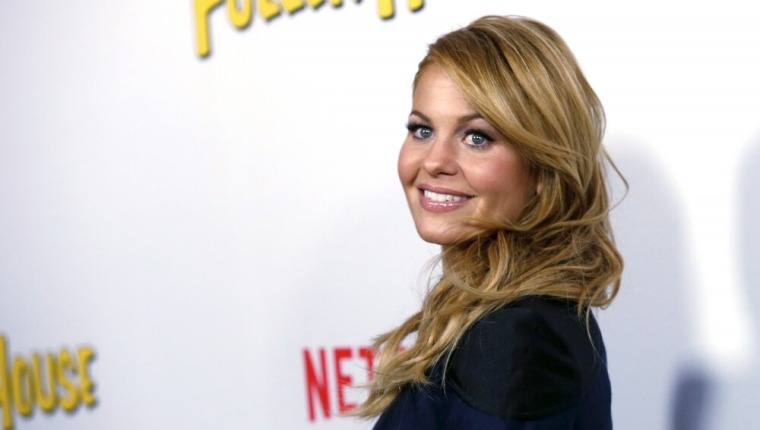 "Fuller House" star Candace Cameron Bure shared some encouragement from the Bible after the tragic shooting in Las Vegas on Sunday.
While the tragedy was heavy on everyone's hearts, Bure reposted an image that quotes John 16:33 from the Bible.
"In this world you will have trouble. But take heart, I have overcome the world," the verse reads.
A gunman on the 32nd floor of the Mandalay Bay Hotel in Las Vegas opened rapid-fire on an outdoor concert festival Sunday night, killing at least 59 people and injuring over 500 others. During the shooting, thousands of terrified concertgoers ran for cover during what is now the deadliest mass shooting in U.S. history.
Country singer Jason Aldean was five songs into his set on Sunday at the Route 91 Harvest Festival in Vegas before his set was interrupted by tragedy. Many in attendance said the gunfire sounded like "fireworks" but they soon discovered it was not.
Bure, an outspoken Christian, shared a word comfort for anyone feeling defeated and worried about the current state of the world.
"Oh Lord... Evil doesn't take God by surprise. He knows we will suffer in this lifetime and His heart breaks with ours," she wrote on Facebook.
The popular entertainer reminded others that God is still victorious and suffering is only temporal.
"But He's also still sitting tall on His throne, not pacing back and forth nervously. He's already won. He's already overcome. The evils we endure in this world are indeed painful...but they are temporary," Bure continued.
"With a broken heart for the lives lost and the families and friends affected by this tragedy, I pray with very few words. But, I rejoice because God hears our prayers and holds us all tightly in His grip," she concluded, adding the hashtags #prayforlasvegas and #prayforvegas.
Bure had one final piece of advice for people of faith during these dark times: "Don't let political correctness get in the way of sharing the gospel of Jesus Christ."